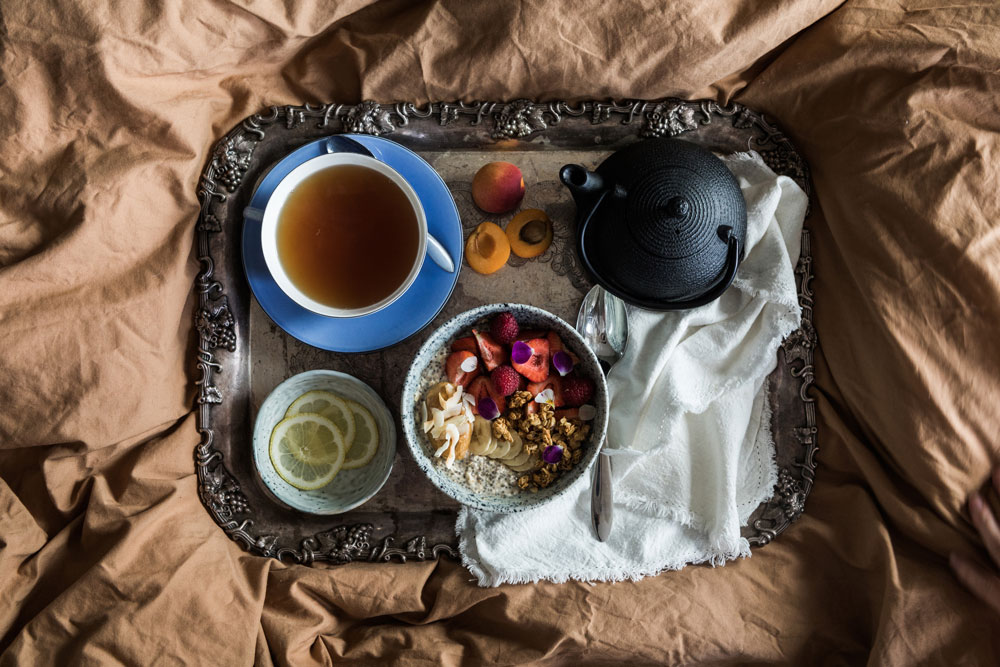 Overnight Oats with Maple Syrup & Fresh Berries
It's time for part four in our summer series of breakfast trays. As you probably know by now, we teamed up with Micis and Clara Öhrn to squeeze the best breakfast recipes out of their hands. Bread, jam, spreads and smoothie, we've been served delectable goodies over the past weeks and now it's time for a new take of an everlasting classic – porridge.
Make sure to follow Micis and Clara on Instagram: @The_mangiagram for more food inspiration.
Don't miss the other parts in this series! You'll find them here, here and here.
Overnight Oats with Maple Syrup & Fresh Berries
"This is a super fast and delicious breakfast that is prepared the night before. With this recipe you have no excuse not to eat breakfast. Our overnight oats are made of staple ingredients and you can even top it with frozen berries if you like. Clara first made it as a healthy work day breakfast but it has become our go to breakfast even on weekends. Micis likes to top it with extra peanut butter and a lot of maple syrup. He calls it breakfast of champs."
Ingredients, serves 1
Overnight oats:
1 deciliter rolled oats
1 T chia seeds
2,5 deciliter oat milk
1 dash of vanilla powder
0,5 tsp cinnamon
1 pinch salt
For serving:
1 t crunchy peanut butter
1 tsp maple syrup
Fresh berries
Granola
Preparation:
Combine oats, chia, cinnamon, vanilla and salt in a bowl. Stir in oat milk. Put in the fridge overnight. In the morning: Mix the porridge with a spoon or fork, it should have a rich, creamy texture. Add more milk if needed. Top your overnight oats with fresh berries, fruits, granola, maple syrup and peanut butter.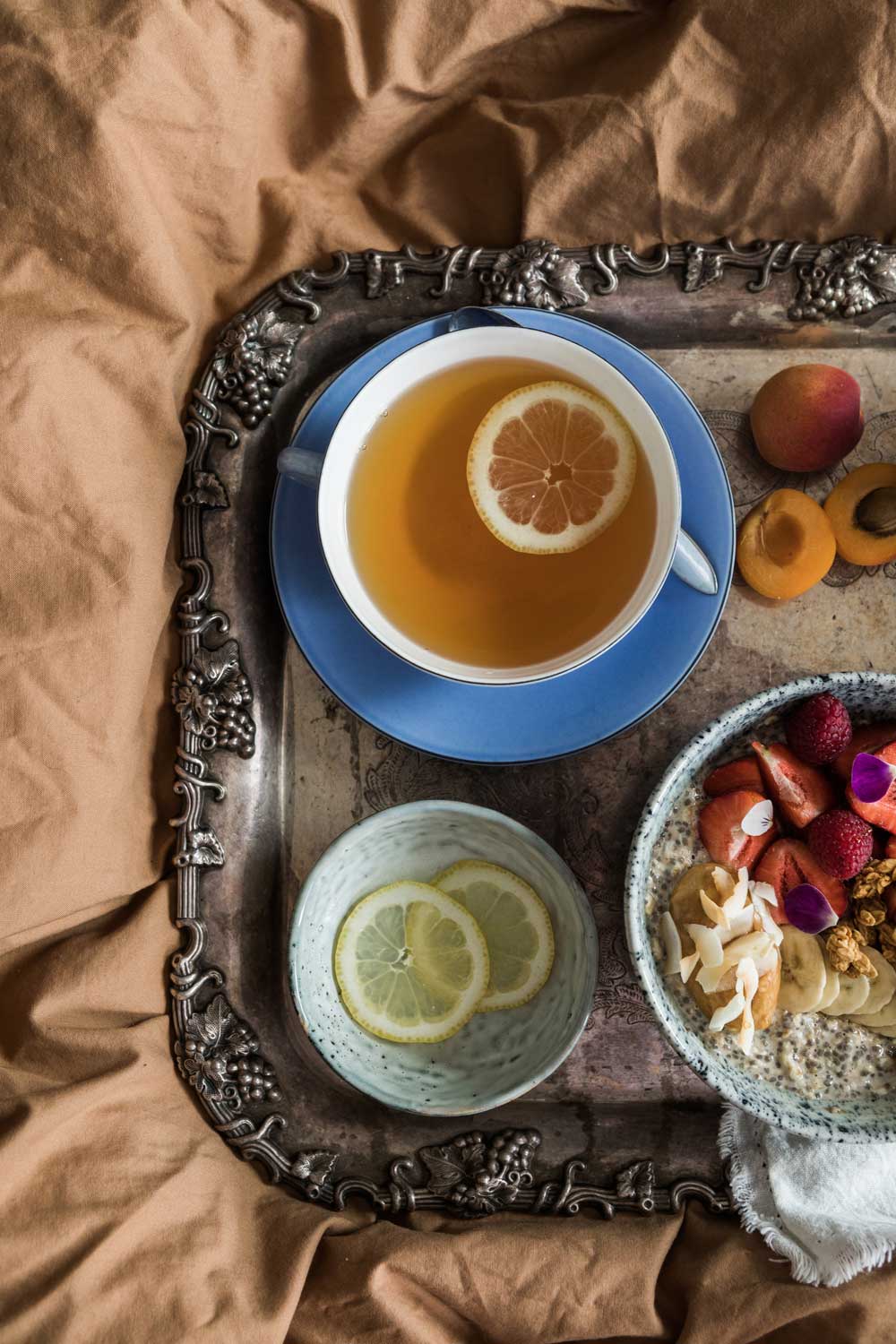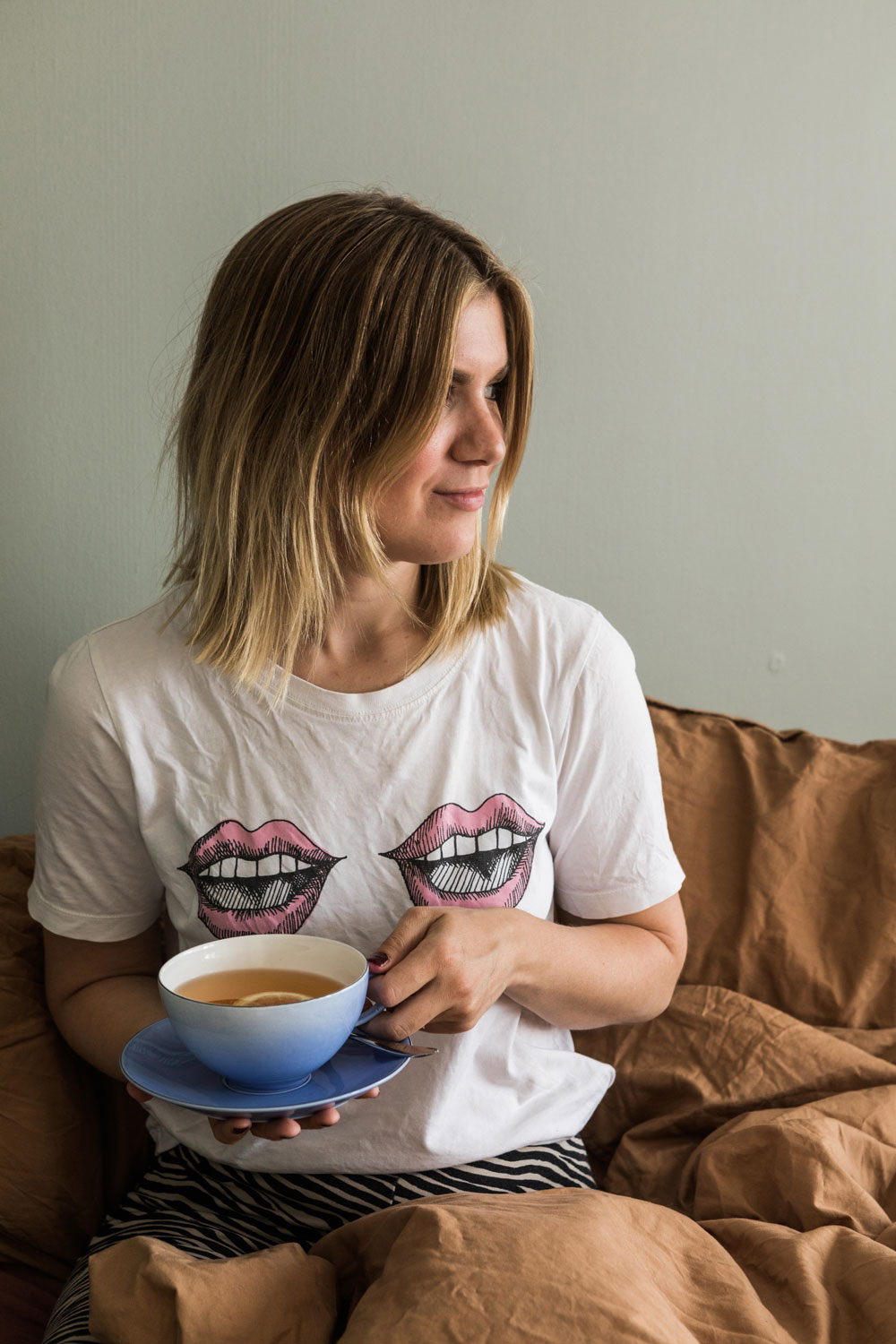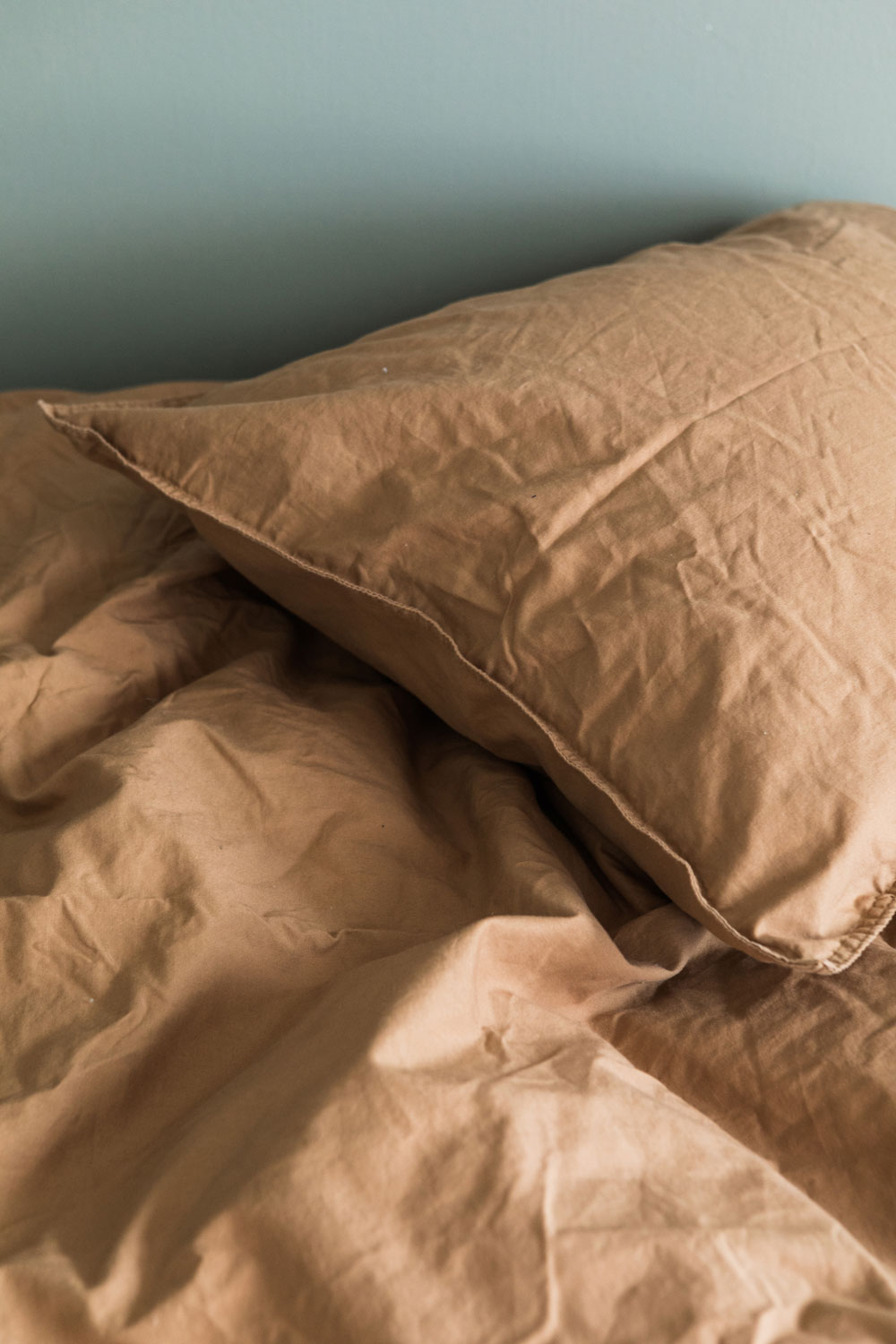 Recipes by Micis & Clara Öhrn
Images by Mikael Lundblad
Shop the look