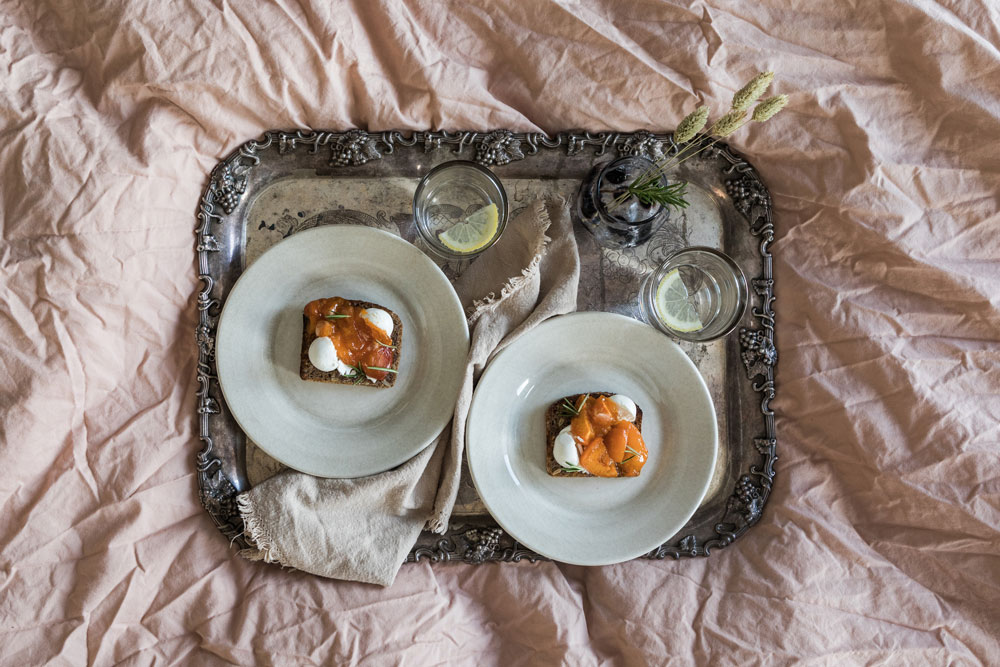 Labneh on Rye with Apricot & Rosemary Compote
Just when you've nibbled the last crumbles of that luscious banana loaf from the first recipe in Midnatt's summer series of breakfast treats, we give you a new one to try! This week the chef slash foodie-couple Micis and Clara Öhrn are focusing on the velvety, golden delicious apricots that are in peak season right now.
Make sure to follow Micis and Clara on Instagram: @The_mangiagram for more food inspiration.
Labneh on Rye with Apricot & Rosemary Compote
"Labneh and apricot compote is definitely a match made in heaven. To make your own breakfast jam might seem to be a bit overkill but trust us it is way easier than you think. And if you have some jam left you can eat it on top of your yoghurt, oatmeal or serve it on a cheese platter."
Ingredients:
500 g apricots
1 twig of rosemary
400 g sugar
Labneh
Rye bread
Preparation:

Cut the apricots in pieces. Remove the stones. Put the apricots, sugar and rosemary in a pot and let simmer on medium heat until the jam has thickened. Let cool. Put three pieces of labneh and 2 tablespoons of apricot compote on each slices of rye bread.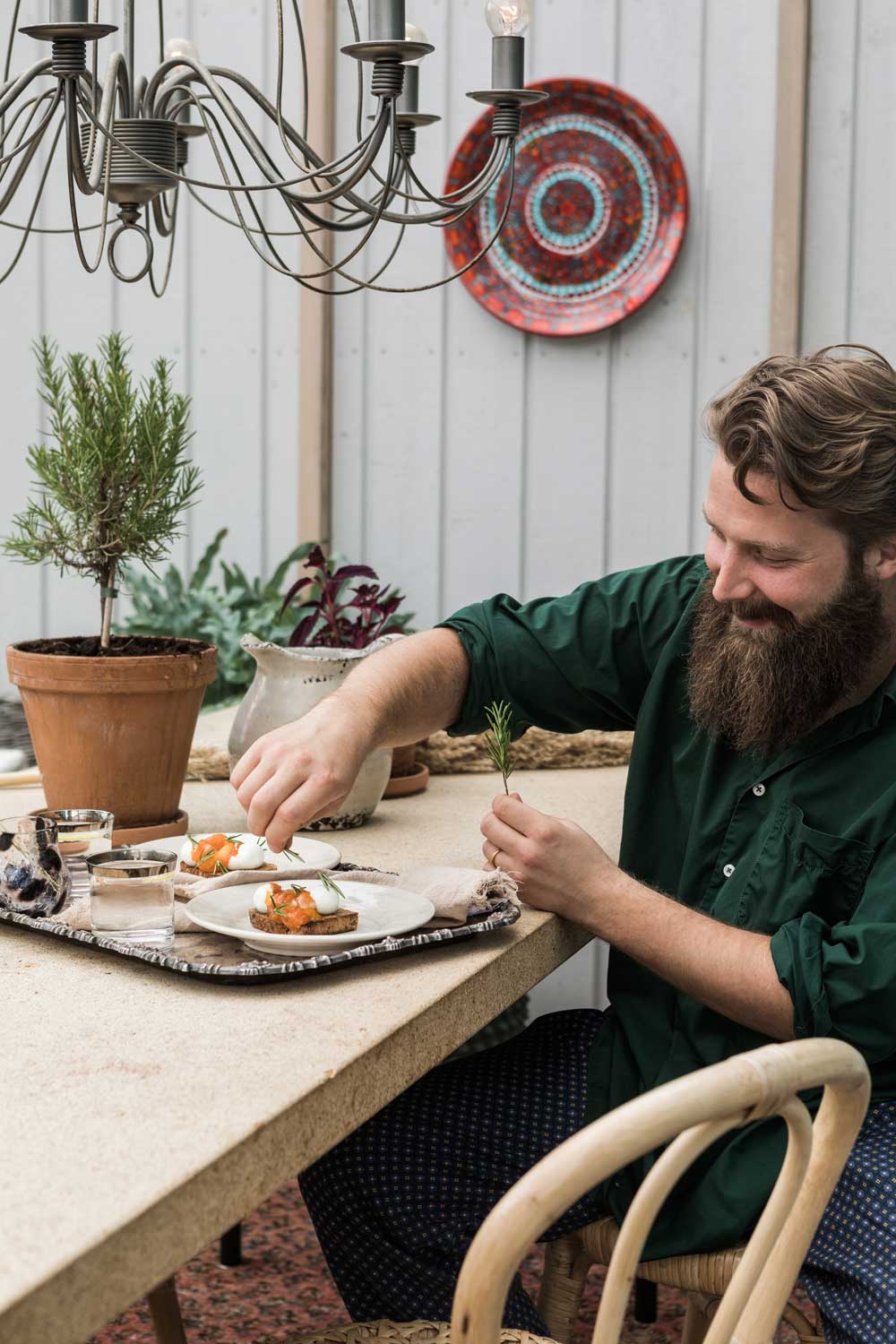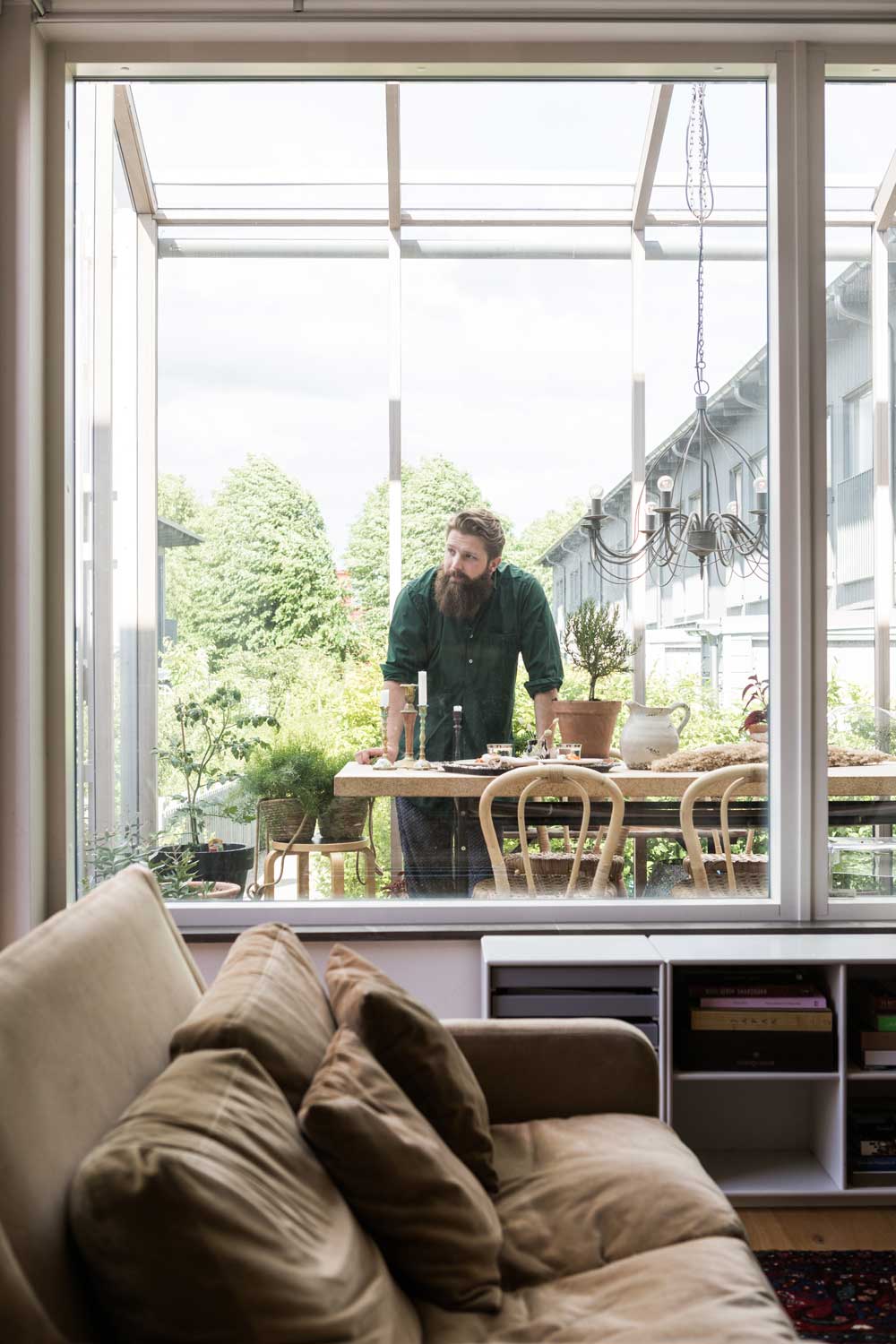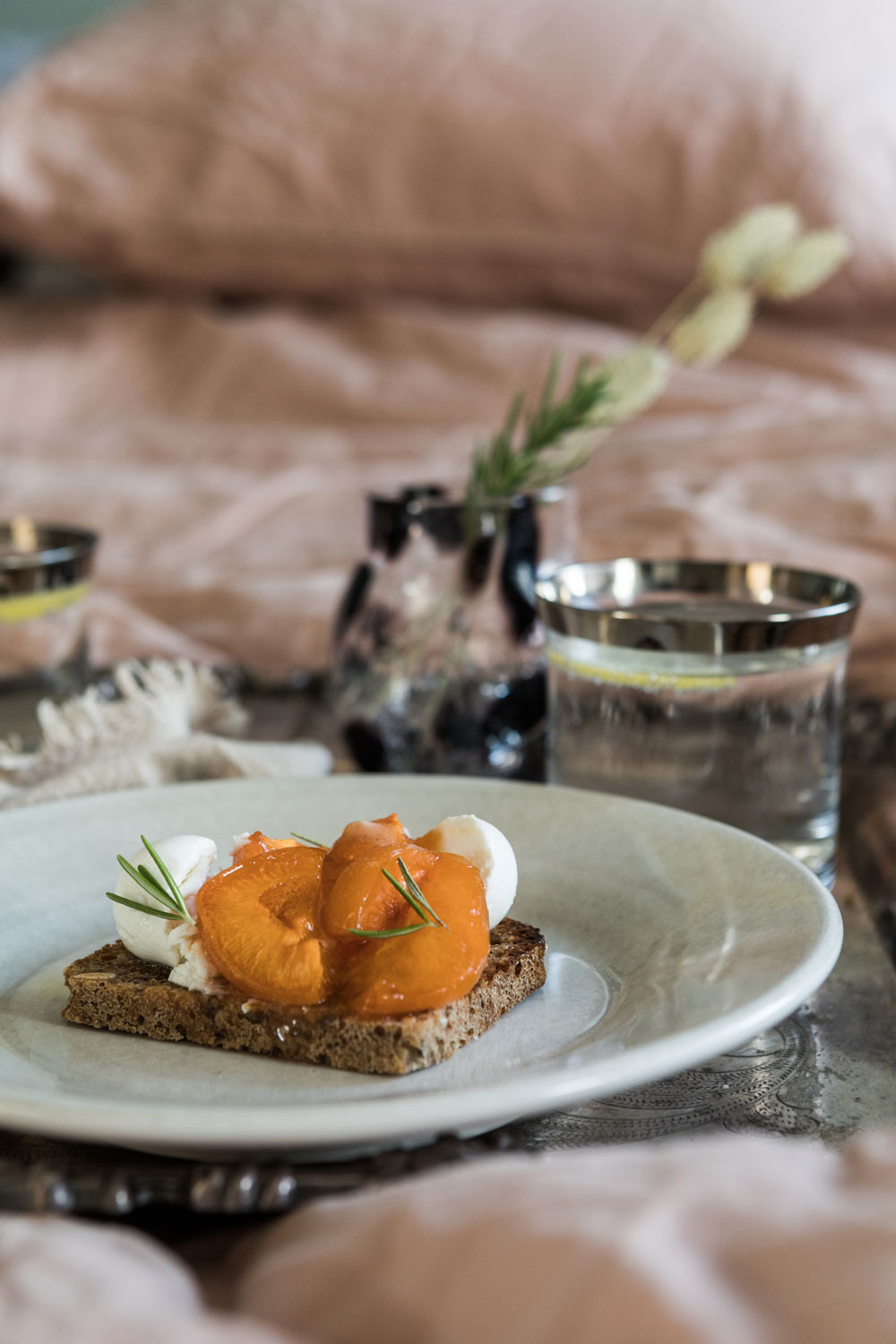 Words by Micis & Clara Öhrn
Images by Mikael Lundblad
Shop the look