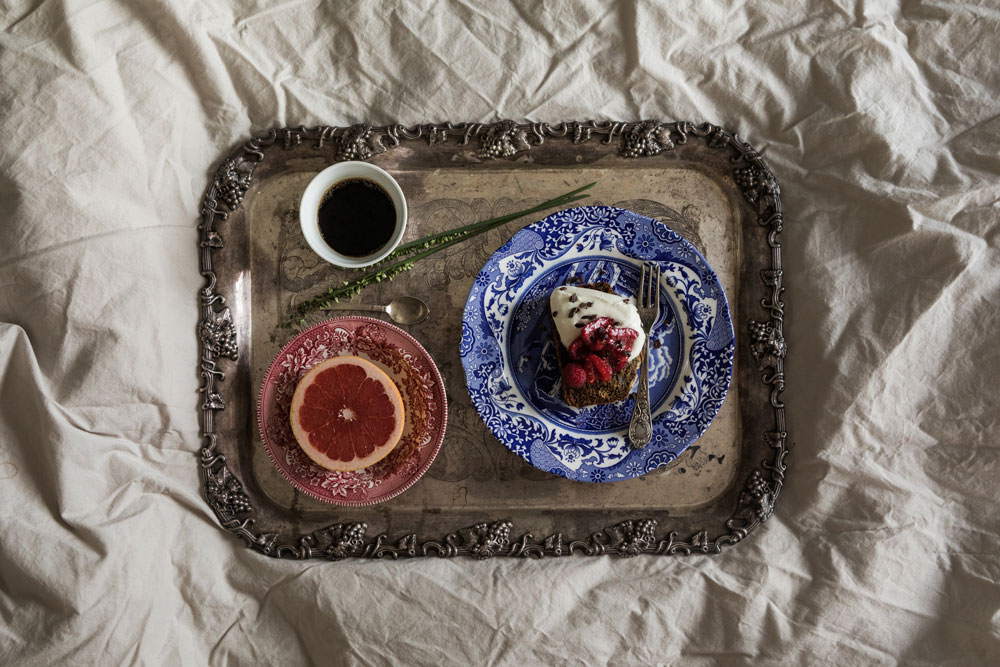 Banana Bread with Mascarpone & Fresh Berries
He's a sous-chef at one of Sweden's most recognised restaurants and all Stockholmers most wanted dining room, Sturehof. She's a creative food nerd, writer and SEO expert genius enough to marry her favorite chef. Coincidentally Micis also happens to be the brother of Josephine, one of Midnatt's founders, and Clara naturally her sister in-law.
This summer we teamed up with Micis and Clara Öhrn to squeeze the best breakfast recipes out of their hands. The result was so delicious and easy to succeed with (no lie) that the idea actually ended up as a summer serial thing. A new recipe to try once a week all through the summer! And to be honest. Could the timing get any better? At least here in Sweden this is the time of the year when most of us actually drop boring must do's and stressful mornings with coffee on the run to indulge in the world of trying new things that we up until now only have seen others do on Instagram. Hopefully these easy peasy breakfast treats will follow us into our everyday practice when fall hits us hard. Fingers crossed.
Make sure to follow Micis and Clara on Instagram: @The_mangiagram for more food inspiration.
Banana Bread with Mascarpone & Fresh Berries
"Comfort loaf number one. Not as boring as knäckebröd and not as dry as sponge cake. This banana bread will last for days and days in the fridge without getting dry. Top it with your favorite things such as peanut butter and banana, dulce de leche or as in this recipe mascarpone and fresh berries."
Ingredients:

2 dl rye flour
1,75 dl flour
2 dl honey
3 tbsp coconut oil
2 eggs
4 bananas (save one for decoration)
0,6 dl water
1 tsp bicarbonate
1 tsp vanilla powder
1 tsp salt
1 tsp cinnamon
Butter and breadcrumbs for the pan
3 dl mascarpone
1 tbs vanilla sugar
Preparation:
Preheat the oven on 165 degrees Celsius in a hot air oven, 185 in a regular oven. Butter a loaf pan and cover it with breadcrumbs. Mash the ripe bananas with a fork until completely smooth. Wisk honey and coconut oil in a bowl. Wisk in the eggs and mix thoroughly. Combine the water and the mashed bananas into the mixture. Stir in the vanilla powder, cinnamon, salt and bicarbonate. Sift in the flour and mix it carefully into the batter. Do not over mix. Pour the batter into the loaf pan and decorate with banana slices. Bake for 55 minutes. Let the banana bread rest in the pan for 10 minutes before you let it cool on a wire rack.
For serving:
Mix the mascarpone cheese until smooth and sweeten with vanilla sugar.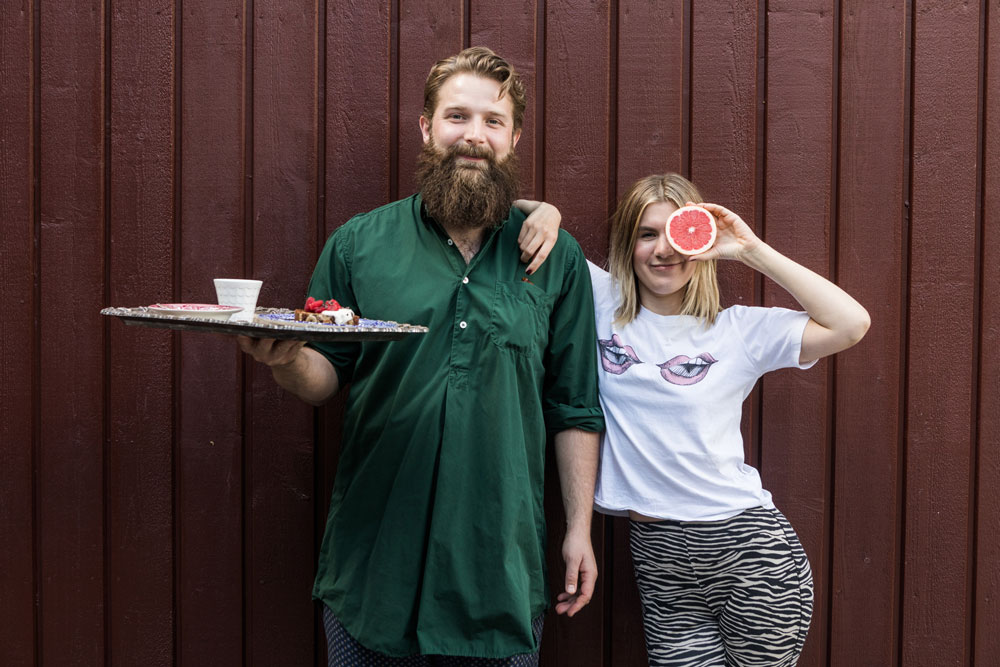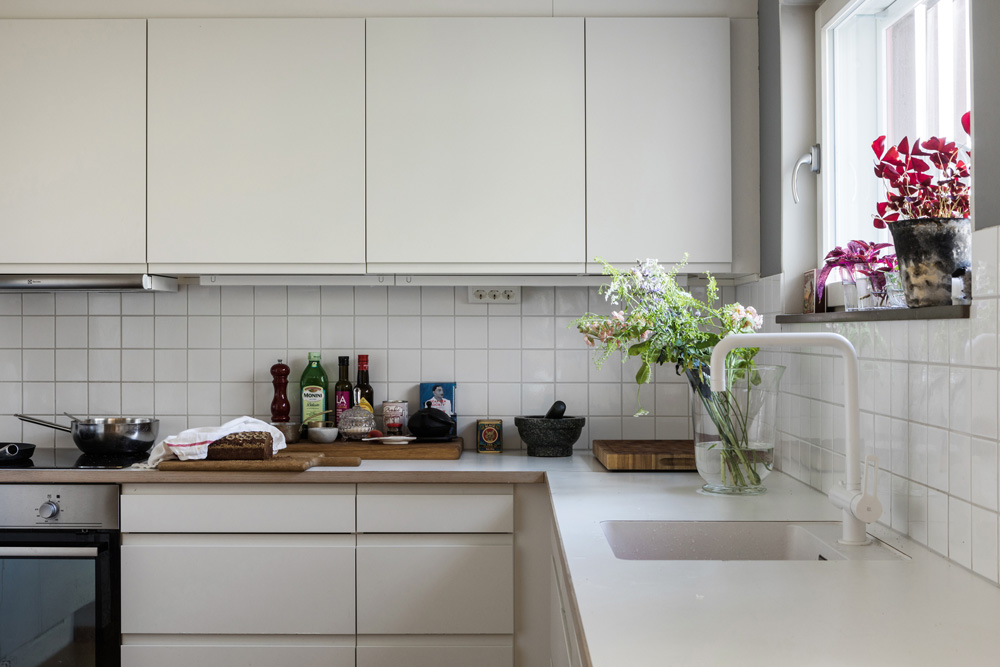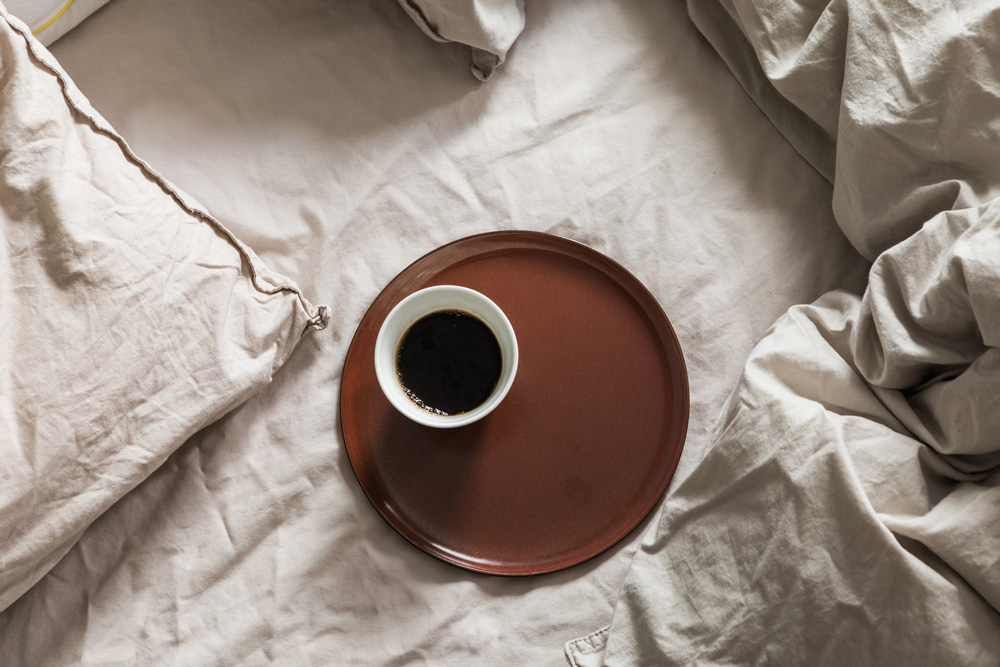 Recipes by Micis & Clara Öhrn
Images by Mikael Lundblad
Shop the look