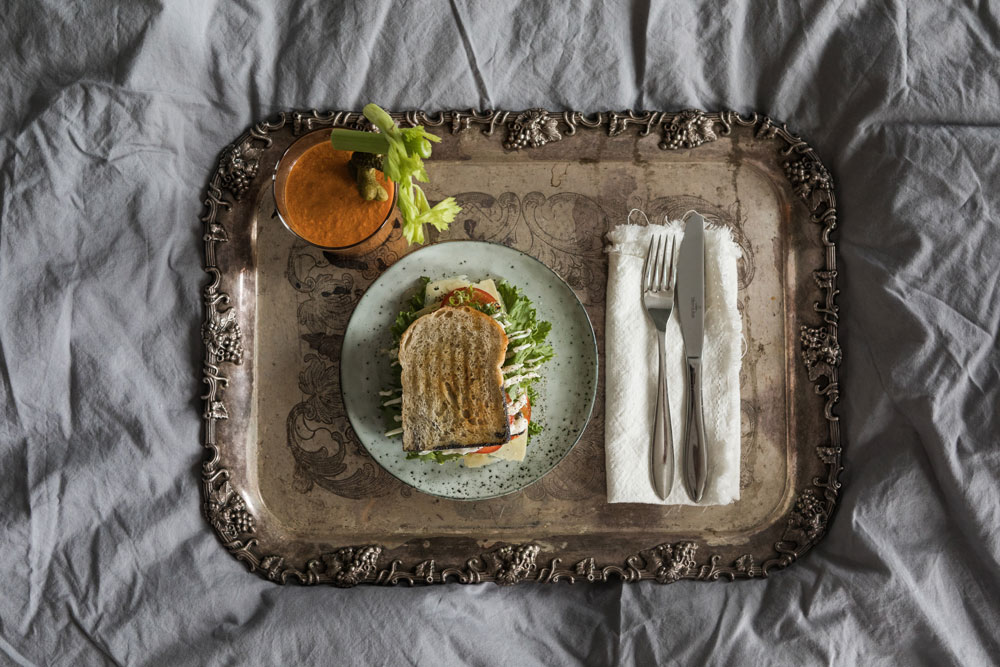 Vegetarian BLT & Bloody/Virgin Mary
It is time to wrap up our summer breakfast series. It's been a food cavalcade of heavenly morning meals for all tastes and Micis and Clara Öhrn will now finalize it all with a green riff on the classic BLT sandwich and everyone's favorite Mary. If you've missed our previous trays, you'll find them all here.
Make sure to follow Micis and Clara on Instagram: @The_mangiagram for more food inspiration.
Don't miss the other parts in this series! You'll find them here, here, here and here.
Vegetarian BLT
"The love of sandwiches is what brought us together *hehe*. We try to eat less meat and processed food and this sandwich is a delicious meat free-treat. This vegetarian take on a blt sandwich is a classic in this house and let's face it – it's actually so much better without the bacon."
Ingredients, serves 1
3 thin slices sourdough bread
3 leaves Crip lettuce
6 slices of Smoked cheese such as smoked cheddar or scamorza
3 tbs Mayo
1 Tomato
Preparation:
Toast or grill 3 slices of bread. Cut the tomato in thin slices. Spread 1 tablespoon mayo on each slice of toasted bread. (More or less, to taste). Add 1 slice of lettuce, 3 slices of tomato and and 2 slices of cheese on each slice of toast and put the layers together.
Bloody/Virgin Mary
"The secret of a seriously delicious Virgin Mary is to blend in fresh vegetables into your tomato juice, it gives it that extra kick of flavor. We love Mary's. Always the perfect brunch friend after a night out. Or in. This virgin version is not an exception."
Ingredients:
100 g tomato
2 cloves of garlic
1/2 bell pepper
1 1/2 stalks of celery
3 spring onions
2 cups of tomato juice
1 half of a cucumber
2 tbsp lemonjuice
1 tsp worcetershiresauce
1 tsp tabasco
Salt and pepper to taste
Vodka, if desired
Celery and cornichons for decoration
Preparations:
Cut the vegetables in pieces. Put all the ingredients in a blender and mix until smooth. Add salt and pepper to taste. Strain the drink through a strainer. Pour in a glass and decorate with celery and cornichons.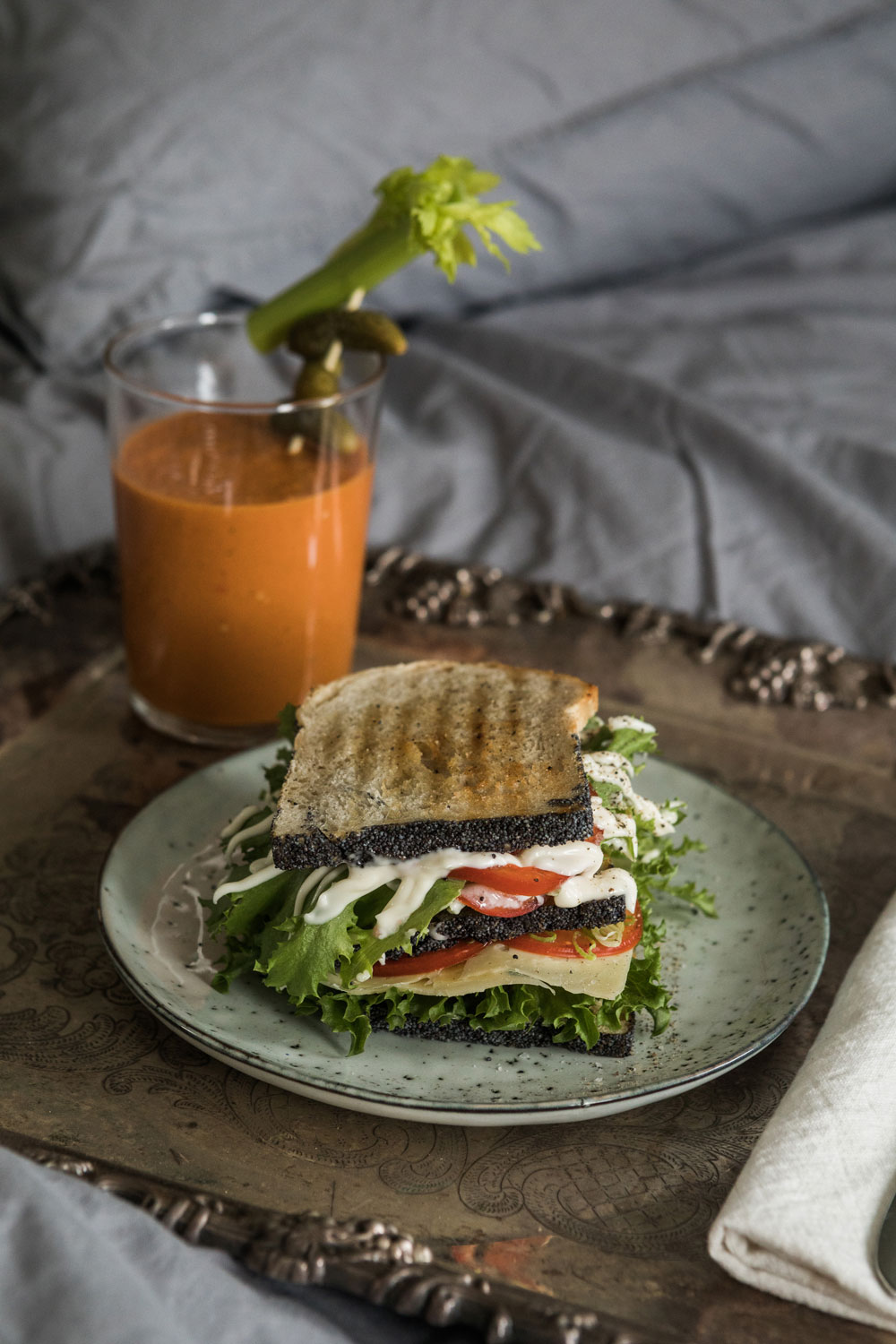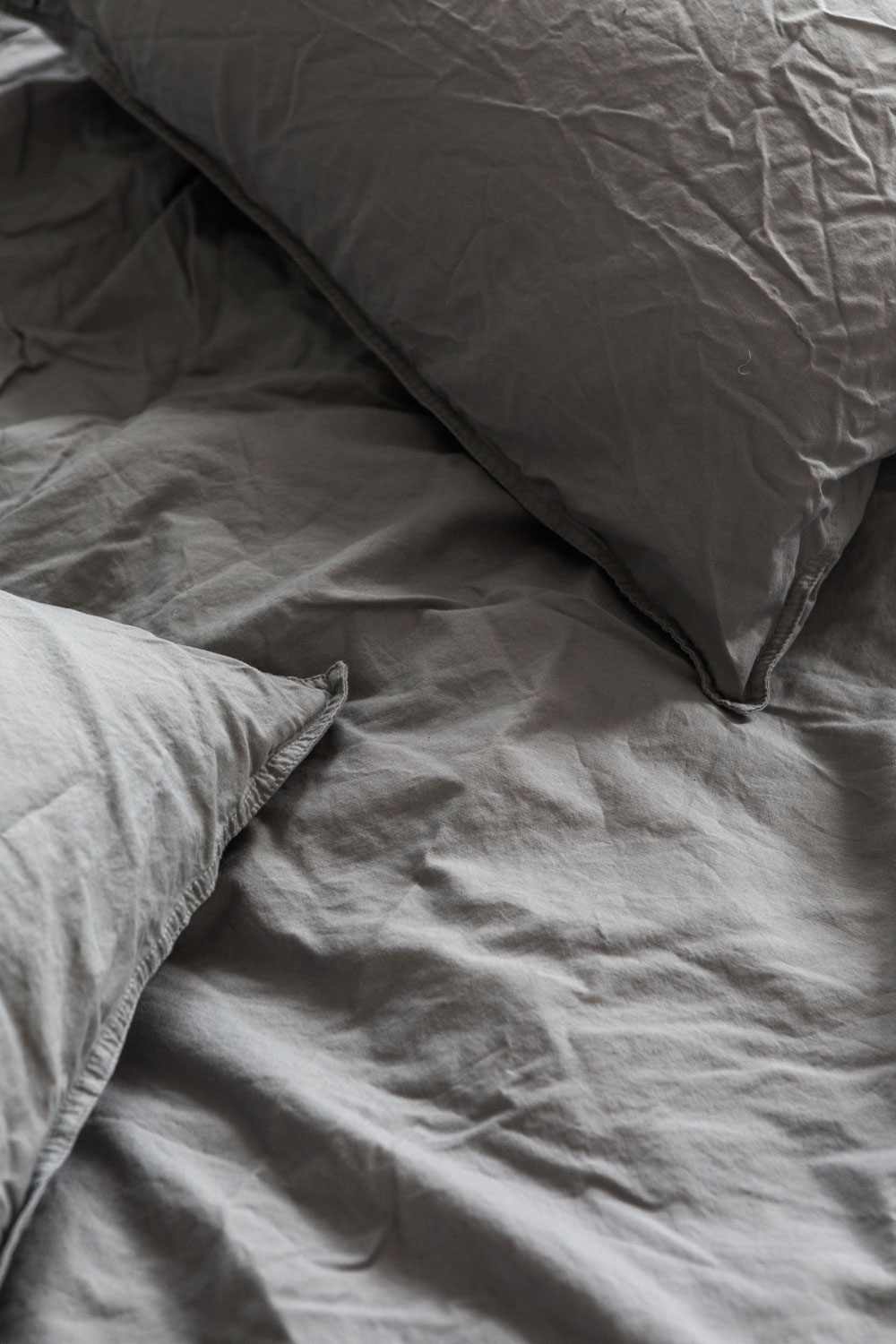 Words by Micis & Clara Öhrn
Images by Mikael Lundblad
Shop the look