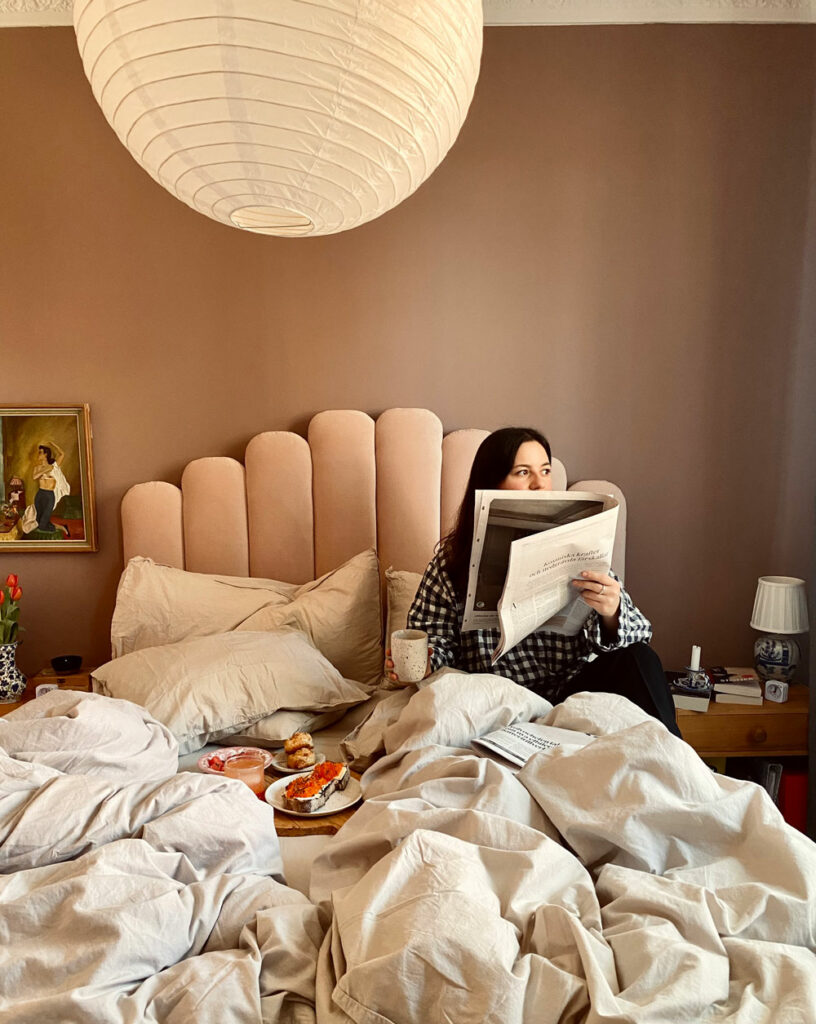 Salmon Roe Toast, Morning Buns with Citrus Butter
& Grapefruit Salad
When Gabriella Skog isn't practicing her profession as a geologist, she generously shares her food and drinks interest with her followers on social media. And she has taught us a lot – especially about ragú, vermouth, and bread. This week she treats us with a breakfast tray, exclusively presented for us, served on Midnatt bedding.
We recently visited Gabriella in the flat that she shares with her boyfriend, Patrick, and got the recipes of her salty salmon roe toast, puffy morning buns with citrus butter, and juicy grapefruit salad. Enjoy!
Salmon Roe Toast
"I start almost every morning the same, with coffee and a classic toasted cheese sandwich. However, on weekends, I switch it up for a more refined version, with lox or salmon roe. I haven't gotten tired of it yet, and doubt I ever will."
Ingredients:
Sourdough bread
Salmon roe
Cream cheese
Butter
Chives
Black pepper
Preparation:
Toast a slice of sourdough bread and let it cool a little before spreading on butter, cream cheese (yes, both), and then add spoonfuls of roe. Top with finely chopped chives and black pepper.
Morning Buns with Citrus Butter
"Morning buns are the perfect cross between a croissant and a cinnamon roll. I normally make my own laminated pastry dough, but store-bought puff pastry works surprisingly well and makes these buns a breeze. It's a perfect quick weekend morning dessert. This version is with citrus butter, but it works just as well with other fillings; cinnamon, vanilla, chocolate, berry jam etc."
Ingredients:
1 sheet store-bought puff pastry (keep cold)
4 tbs granulated sugar
1 tbs dark brown sugar
1 tsp ground cardamom
75 g butter at room temperature
Zest from 1 lemon
1 pinch Sea salt
1 egg
Preparations:
Preheat the oven to 200°C. Meanwhile, add 1 tsp cardamom, 2 tbs granulated sugar, 1 tbs brown sugar, finely grated lemon zest (save some for topping), and a pinch of sea salt in a small bowl. Gently massage the sugar mix with your fingertips to release the citrus oils. Set aside. Sprinkle 2 tbs of granulated sugar onto a clean countertop. Roll out the puff pastry and gently press it onto the sugar to make sure it sticks. Spread 2/3 of the butter onto the dough, then 2/3 of the sugar mixture, ensuring the whole sheet is covered. Starting from the short side, roll the puff pastry into a log. Cut into 6-8 equal-sized pieces, and place each roll on a greased baking tray (or on a baking sheet). Beat the egg and gently brush it onto the buns. Bake the buns until puffed and golden-brown, ca 15-20 minutes. In the meantime, melt the remaining butter in a small saucepan. Once baked, place the baking tray on a cooling rack to cool for 2-3 minutes, then brush the buns with the melted butter and sprinkle with the remaining sugar mix and lemon zest. Remove from the pan while still warm. Devour!
Grapefruit salad
"I love this Atelier September-take on a Kyoto-style grapefruit salad. Simplicity at its finest. Whenever I miss Copenhagen a bit too much, I add this side to my breakfast as a remedy."
Ingredients:
Grapefruit (cold from the fridge)
Mint
Preparations:
Chop off the bottom and top of the grapefruit. Let the bottom sit down on the cutting board while gently slicing off the skin, making sure to remove all of the white stuff. Slice the grapefruit, first cutting around the white center, and then into finer bite-sized pieces. Dress with a handful of finely chopped mint.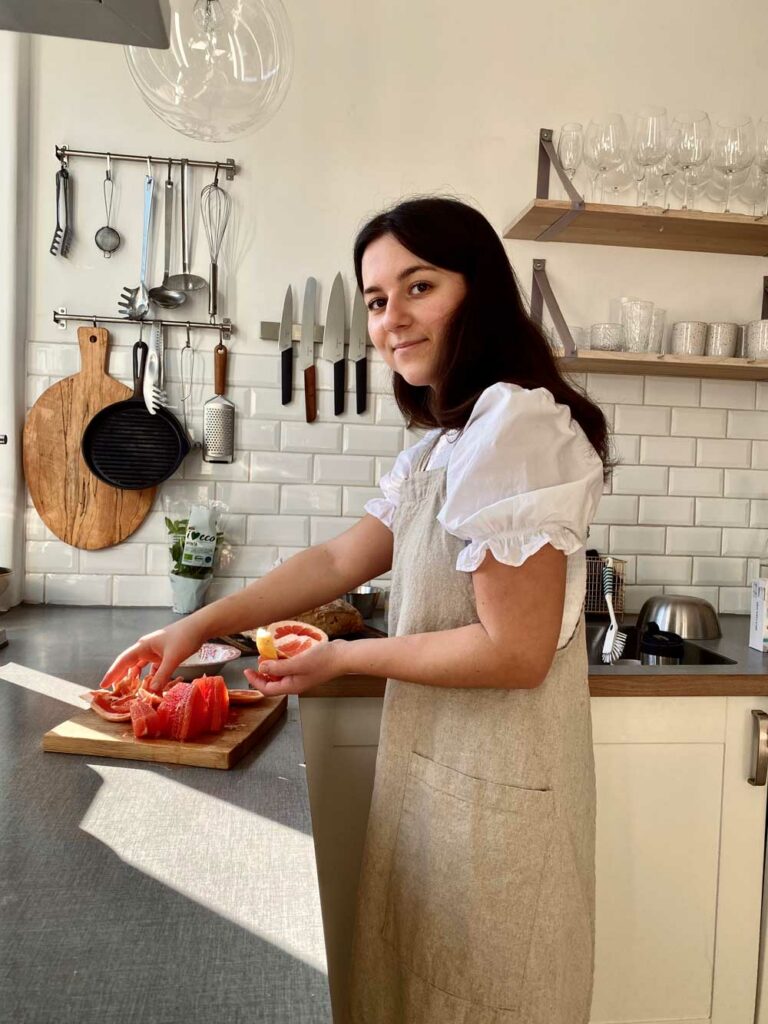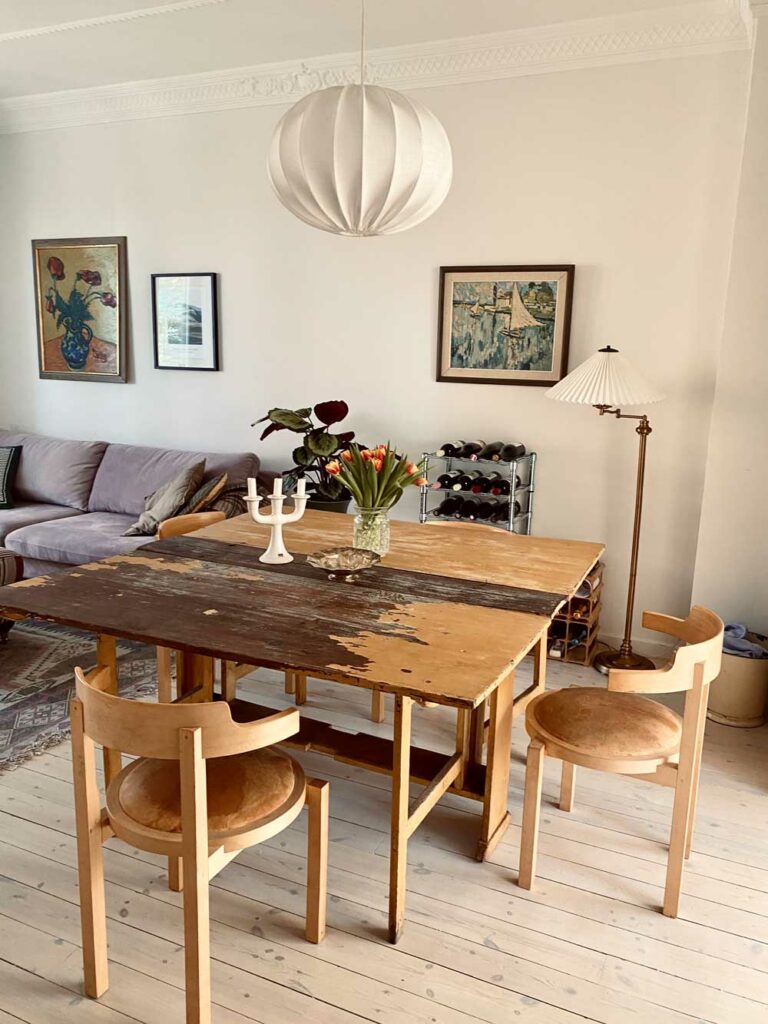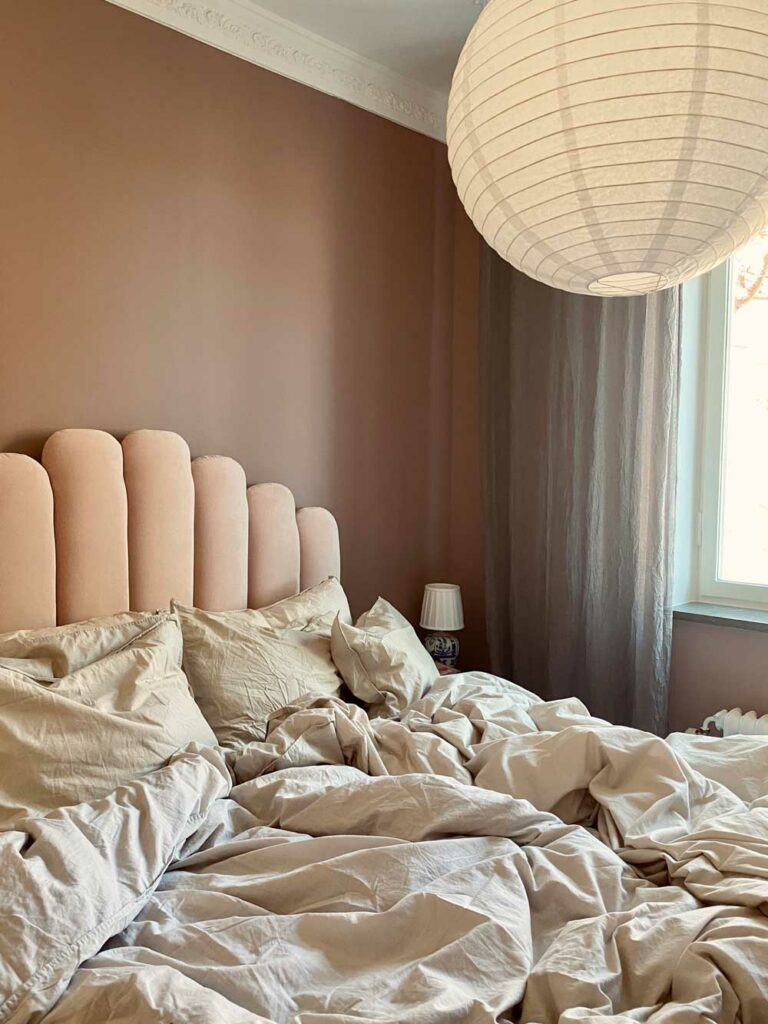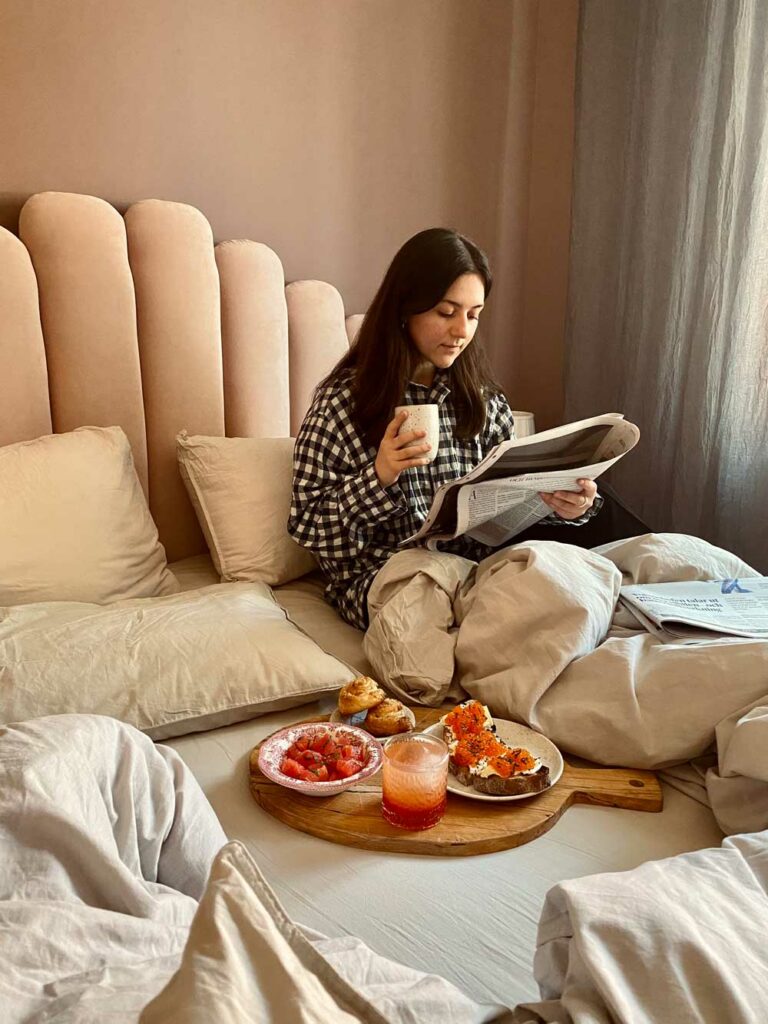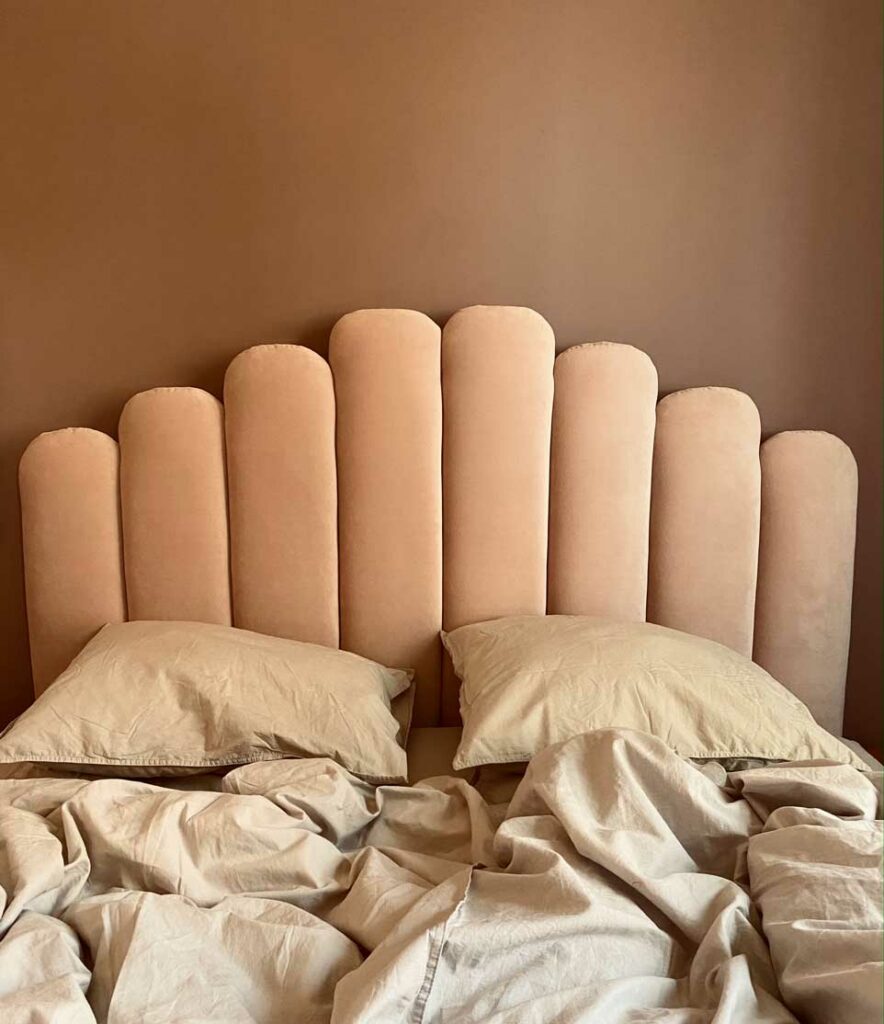 Recipe by Gabriella Skog
Images by Josephine Blix
Shop the look