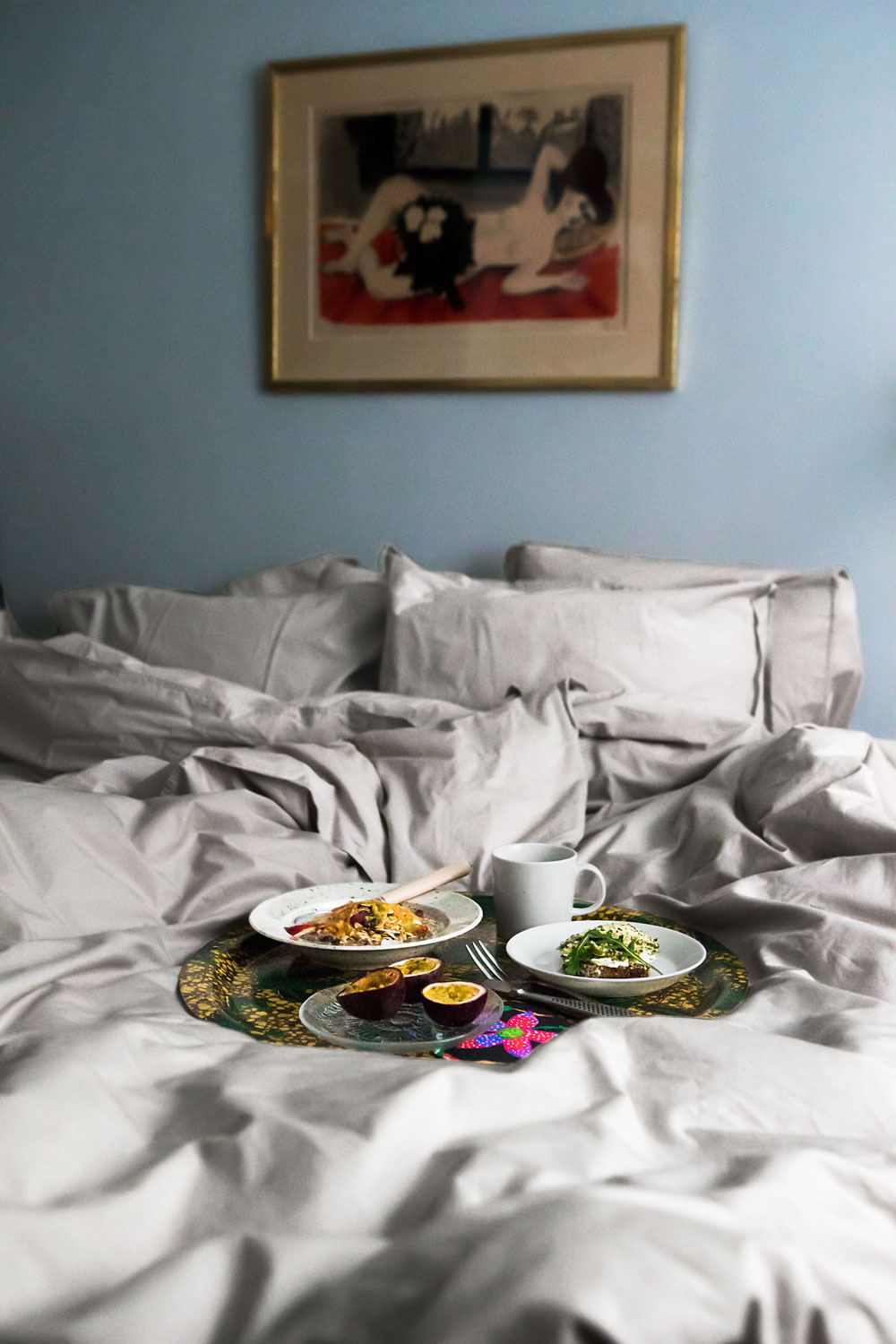 Power Chia Bowl & Toast Chermoula
There are a lot of great spots for Instagram friendly breakfast plates around Stockholm but we all know who's the trending queen mother of them all. Café Pom & Flora is THE avocado sandwich institution of the Swedish capital and we are more than proud to have the very owner, Anna Axelsson, sharing her perfect breakfast tray with us this weekend.
Ps. It might come as no surprise that her home made us drool just as much as her skilled breakfast creations. Keep your eyes peeled for a full house tour.
"For me, baked French toast is the ultimate treat. A weekend breakfast or brunch that is all delight and total indulgence. Baking the French toast, instead of the traditional way of frying in butter, will leave the flavors so much cleaner and lighter as well as relieve you of plenty of work. In this day and age of "superhealthy superfood" – don't we all just need a breakfast once in a while that is the equivalence of a warm, comforting hug? Serve with plenty of coffee and then slip back into bed for a little nap."
Power chia bowl
"Power Chia is a bowl that you can easily prepare the day before, so you have breakfast ready when you wake up. Hemp seeds are full of protein and have a nice rich flavor, the dried fruit adds the perfect sweetness. If you can, buy organic dried fruit, they taste so much more. The Power Chia is also a perfect post-workout meal to bring in your work out bag."
Ingredients, serves 2
1/2 dl chia seeds
1/2 dl hemp seeds
1/2 dl grated coconut
1/2 dl cranberries
1/2 dl dates
1 teaspoon ground cardamom
5 dl of non dairy milk, preferably coconut milk, 1 1/2%
Preparation:
Measure all ingredients except the milk in a bowl. Add the milk a little and stir thoroughly. Let it stand for a while, about 15 minutes. Add more milk if necessary, the pudding should not be firm but smooth and creamy. Put in the fridge for at least 1 hour before serving. Keeps about two days in the fridge. Serve with your favorite apple cut into pieces and mix with fresh ginger. Here we also topped it with homemade peanut butter.
Toast Chermoula
"Inventing new toasts to our menu at Pom & Flora is always fun and challenging. In this case, we wanted to create a toast with lots of protein, at the same time we had this hang up on pickled jalapeno. The result was Toast Chermoula. Chermoula is a spice mixture from North Africa where the ingredients vary, this is our version of it."
Ingredients, serves 1
1 tablespoon of cream cheese
1/2 avocado, mashed
1 tablespoon chermoula, (see recipe below)
1 tablespoon pickled jalapeño (we make our own but you can use store bought as well)
1 tablespoon peeled hemp seed
salt
Preparation:
Spread a layer of cream cheese on the rye bread, add avocado and mash slightly, top it with chermoula, salt, jalapeno and a lot of hemp seeds.
Chermoula Recipe
Ingredients, to make about 2 dl
1/2 red pepper, in pieces
1 teaspoon of cumin
1/2 lemon, finely ground
1 dl olive oil
1 dl chopped flat-leaf parsley
1/2 dl chopped coriander
Preparation:
Mix peppers, cumin, lemon peel and olive oil. Add parsley and coriander and stir. Store in a sealed container in the refrigerator. It keeps about 10 days.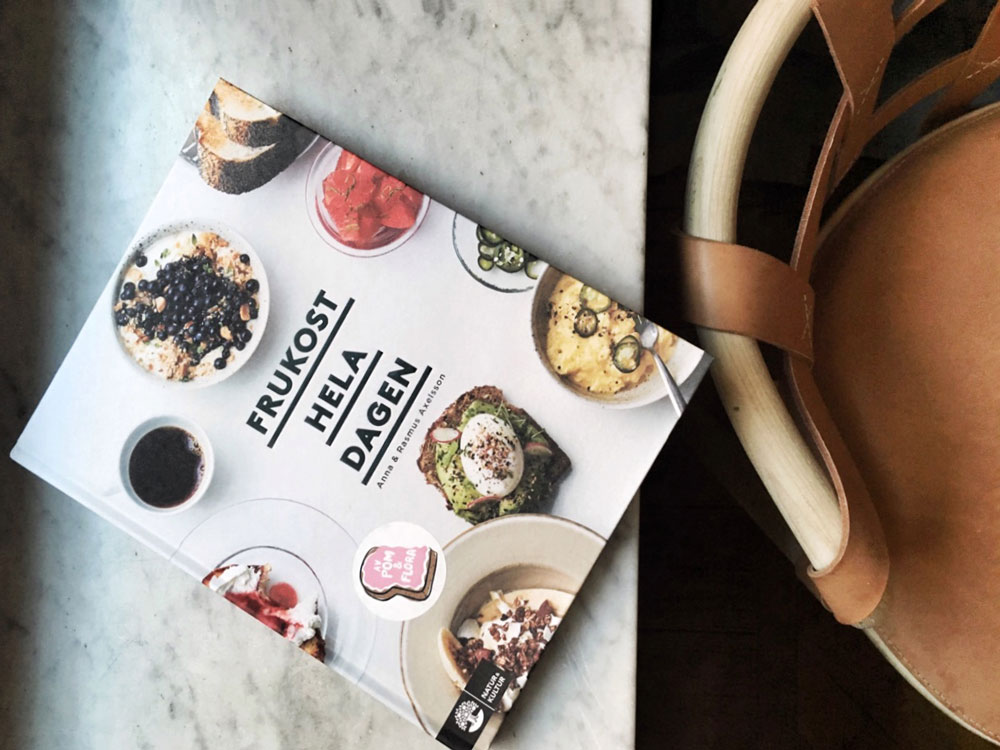 Don't miss Annas new cookbook "Frukost hela dagen" for more of Pom & Flora's signature recipes.
Recipe by Anna Axelsson
Images by Malin Cropper
Shop the look