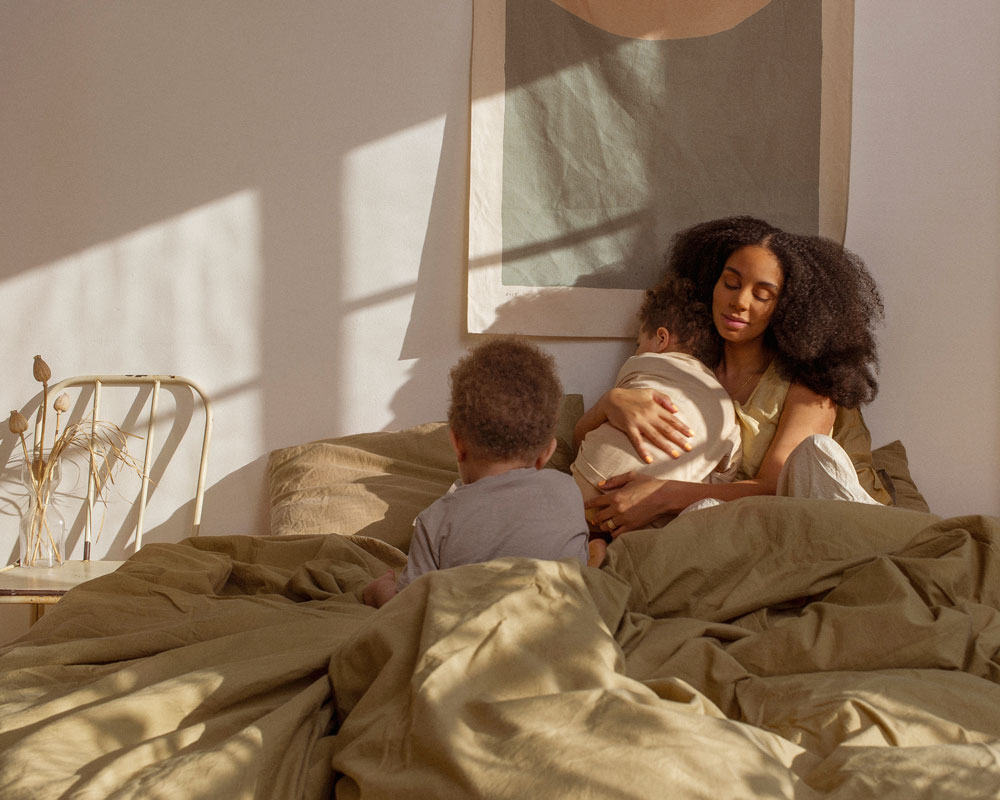 "…we take the opportunity to cuddle as much as we can"
In this mini-series we present a minimized version of our In Bed With interviews – now we focus on the little ones, their favorite fairy tales, and mini routines.
This weekend, we're eating scones and making clay Totoros with vintage shop owner Sarah Memel who runs Reborn Vintage, her photographer fiancé Erik and their boys Léon, soon 5, and Levi, 2.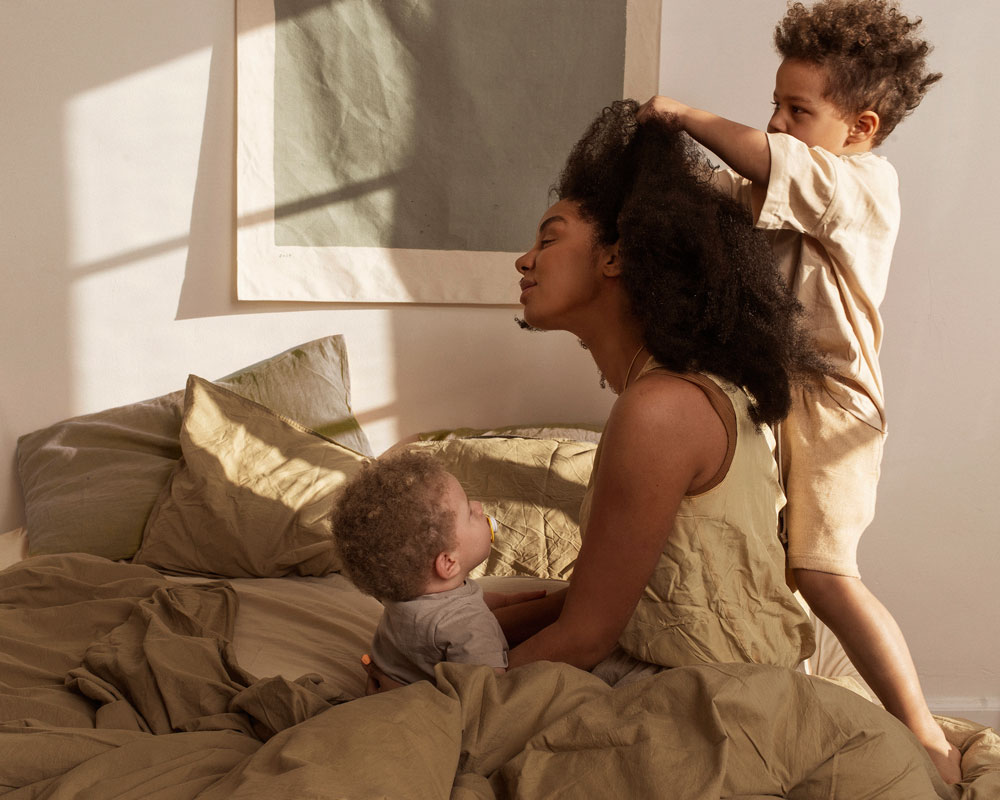 Cuddly mornings
On a typical weekend morning, we wake up in a crowded bed because both boys left their beds and crawled up in ours… The boys like to take it slow in the morning, so we take the opportunity to cuddle with them as much as we can before they wake up for real and go into hyper mode. We play monster, fix mama's hair and try to wake up dad.
Saturday Scones
We all get out of bed, the boys play, and mama watches the news while dad is in the kitchen making breakfast. We drink our weight in coffee, and the boys make a mess and eat yogurt and scones.
FaceTime-times…
After breakfast, we often call grandma and grandpa on FaceTime or relax on the sofa.
Hyper mode – round 2
After sitting still for too long, the boys go into hyper mode again, turning the place upside down. We're blessed with boys with a lot of energy, and we often try to be outside as much as we can during weekends since nothing beats nature when it comes to activation and having fun. But this day, we're staying in, and the kids drive their cars, play football, or dress up as superheroes.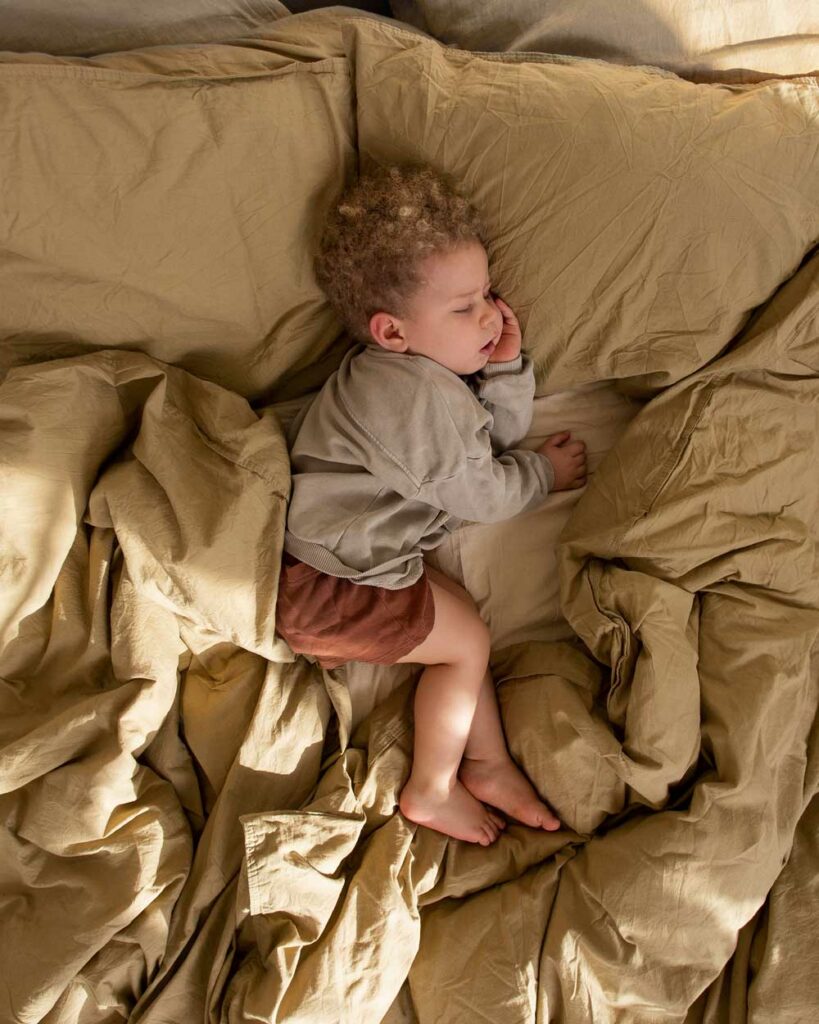 Post chaos
After a good two hours of chaos, the small one has to take a nap, and the big one makes clay Totoros or paints with his gosh colors. We try to have a creative household and try to challenge the boys to do as much as possible to express themself creatively.
Work slot
Dad cleans the place, and I take the only slot I have during the weekends to work with my vintage shop Reborn Vintage steaming and sorting out the week's vintage finds.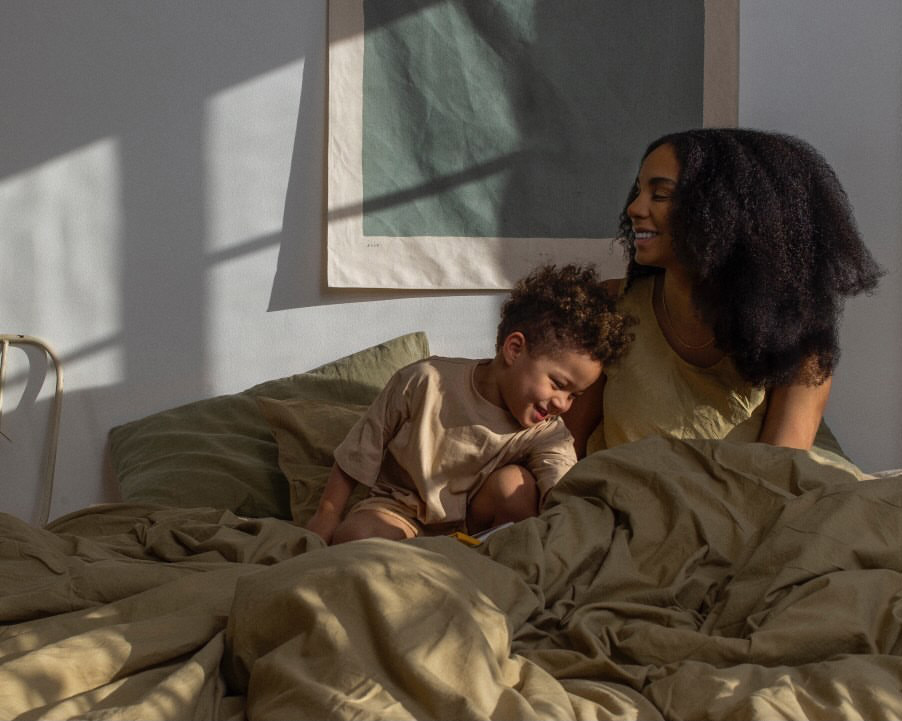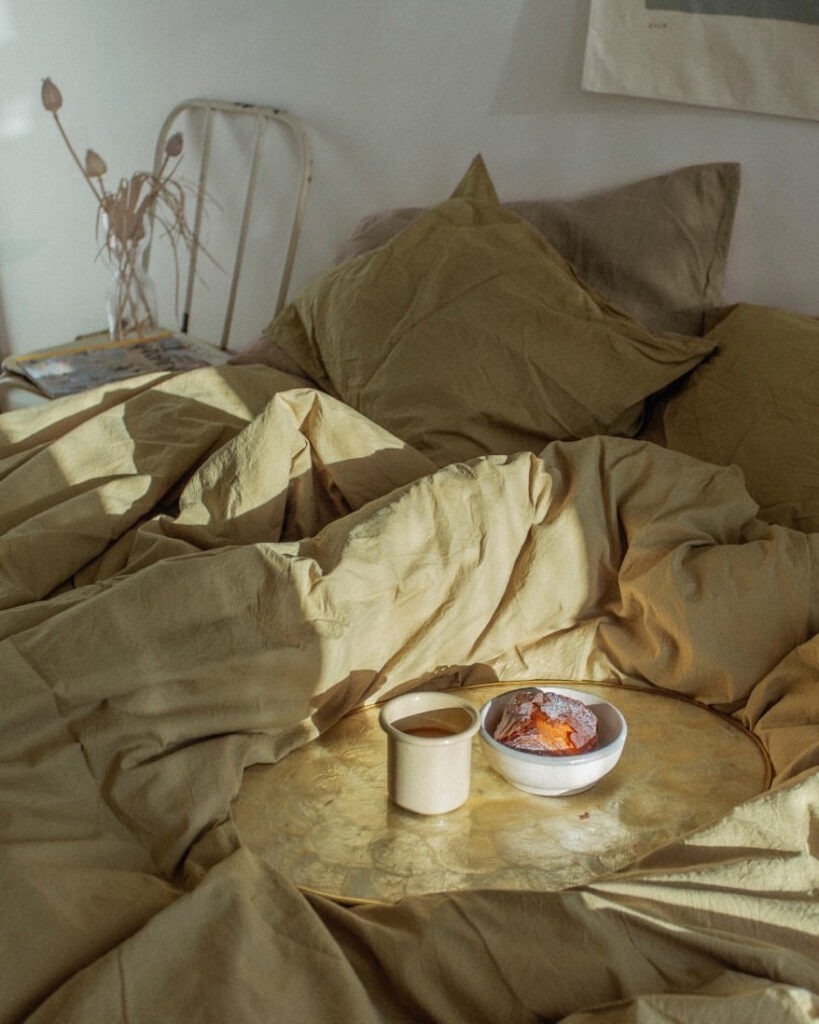 Words and images by Sarah Memel & Erik Svensson
Shop the look