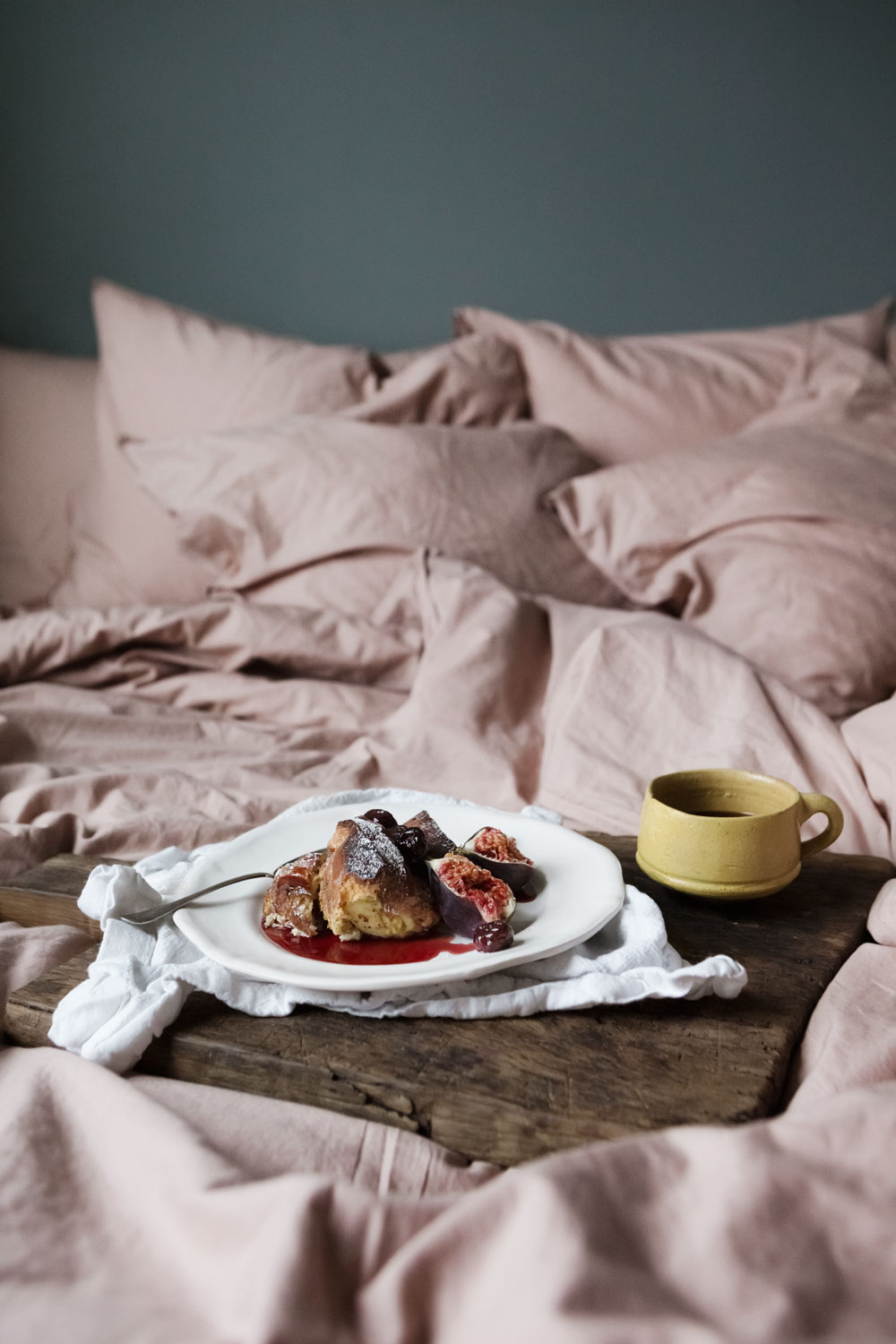 Baked French Toast with Cherry Syrup & Berries
She's the super foodie who decides what we are having for breakfast, lunch and dinner. At least in our dreams. She is also the digital communications manager of Swedish auction house Bukowskis. And newly appointed food editor at creative agency Make it last. We asked esthetic food phenomenon Sofia Wood to make us a breakfast tray.
"For me, baked French toast is the ultimate treat. A weekend breakfast or brunch that is all delight and total indulgence. Baking the French toast, instead of the traditional way of frying in butter, will leave the flavors so much cleaner and lighter as well as relieve you of plenty of work. In this day and age of "superhealthy superfood" – don't we all just need a breakfast once in a while that is the equivalence of a warm, comforting hug? Serve with plenty of coffee and then slip back into bed for a little nap."
Cherry Syrup
Ingredients, serves 4
200 g frozen cherries, thawed with their juices reserved
0,5 dl water
0,5 dl raw sugar
For serving:
Icing sugar for dusting
Fresh blueberries and figs
Preparation:

Start with the cherry syrup, pouring cherries and their juices, water and raw sugar into a small pan. Simmer gently over low heat while preparing and baking the French toast.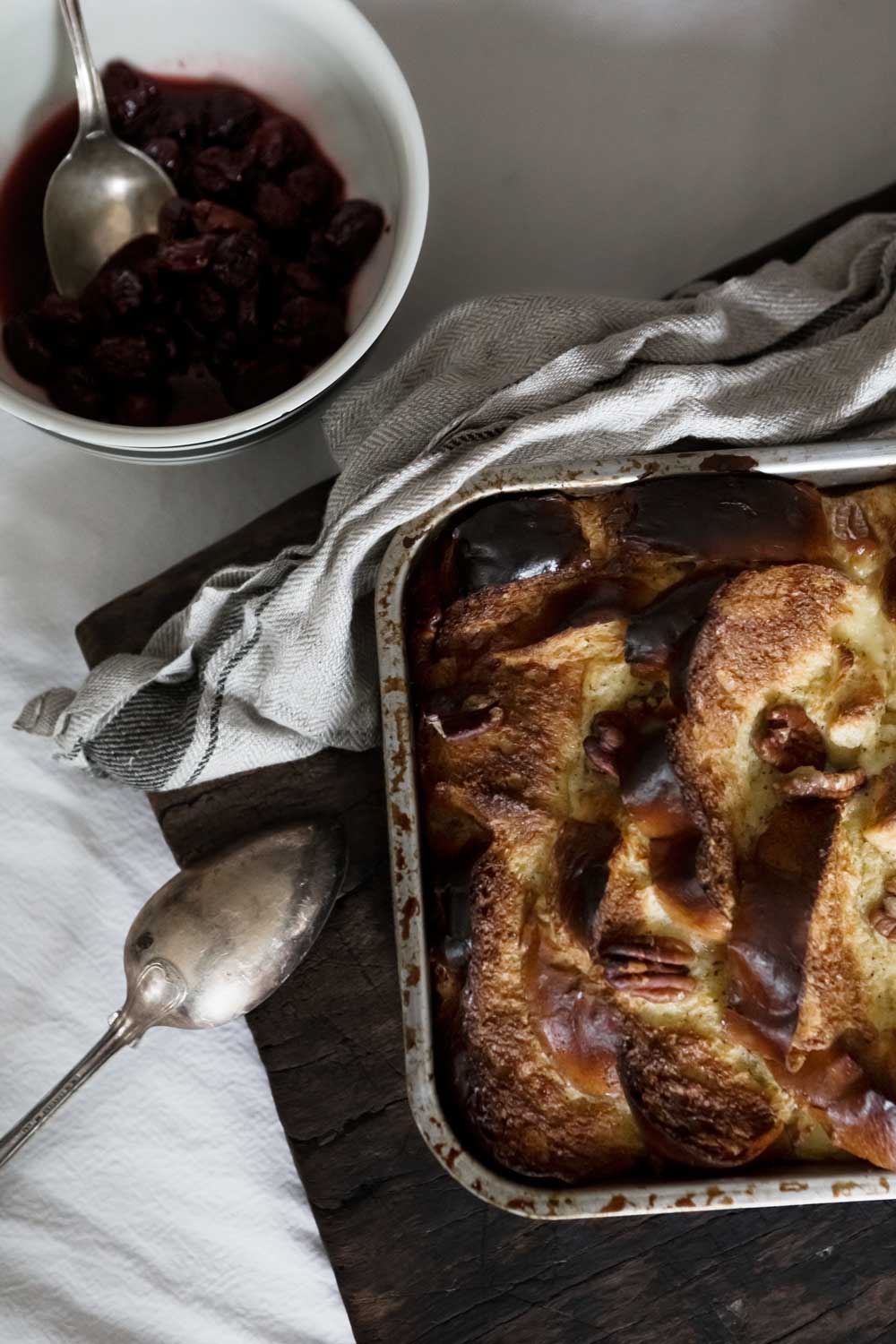 French toast
Ingredients, serves 4
Ca 400 g brioche, or other light and fluffy loaf, sliced 2 cm thick
1 tablespoon butter, room temperature (for baking dish)
4 eggs
4 egg yolks
3 dl cream
2 dl full fat milk, 3%
0,75 dl sugar
½ teaspoon cinnamon
½ real vanilla powder
½ teaspoon salt
Optional: a handfull of nuts, such as pecan, pistachio or walnuts
Preparation:
Preheat your oven to 175°C. Butter a small, approximately 26×20 cm baking dish lightly. Slice the loaf of Brioche bread in 2 cm thick slices, then arrange the slices in overlapping rows in the baking dish and set aside. Whisk eggs, egg yolks, cream, milk, sugar, cinnamon, vanilla and salt together and gently pour over the bread. If using, finish by scattering a handful of nuts over the bread. Bake in the lower part of the oven for about 30-35 minutes or until the liquid is gone and the dish a lovely, fragrant golden brown. Remove from oven and let cool slightly. Dust the french toast with icing sugar and serve warm with berries, spoonfuls of cherry syrup and figs.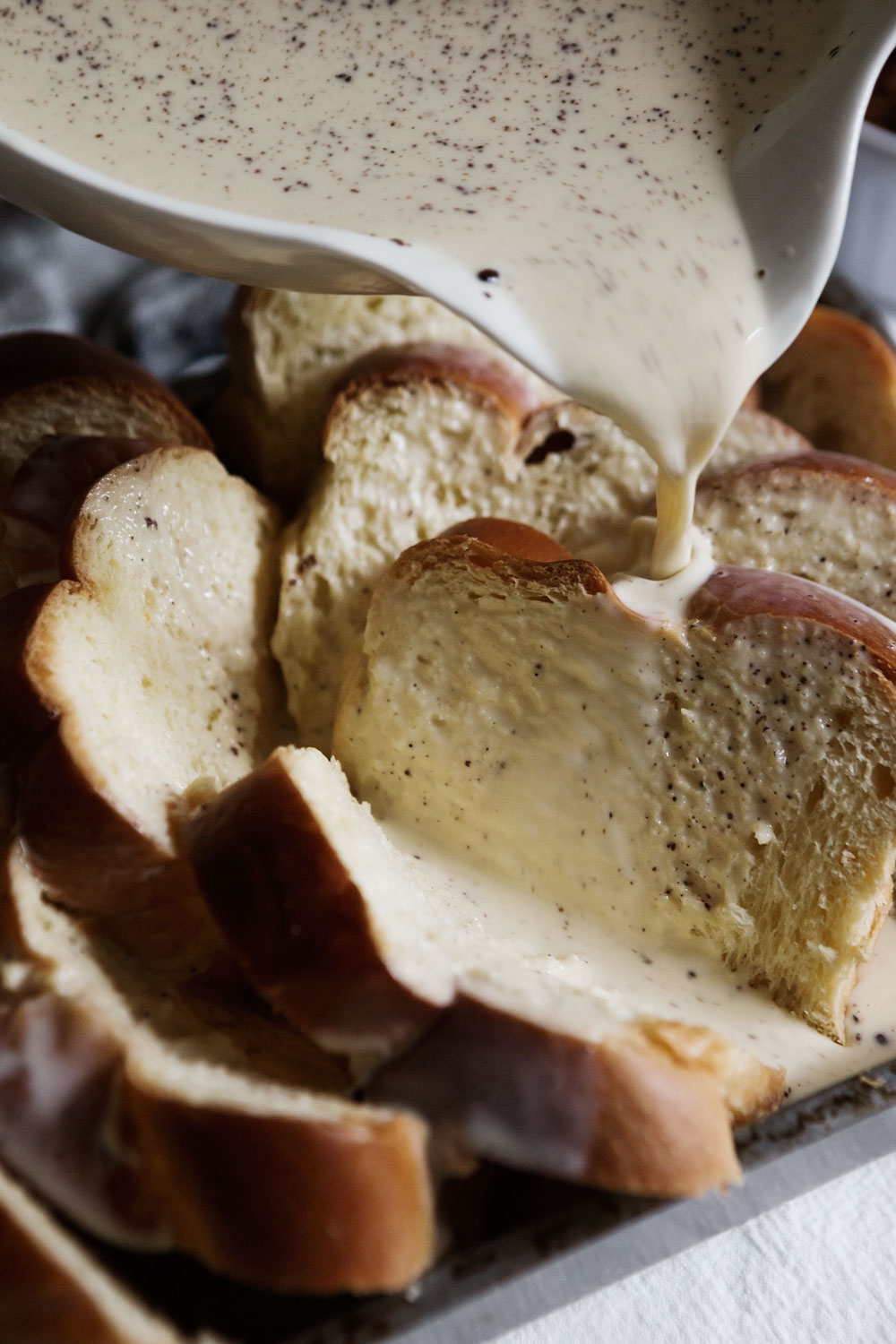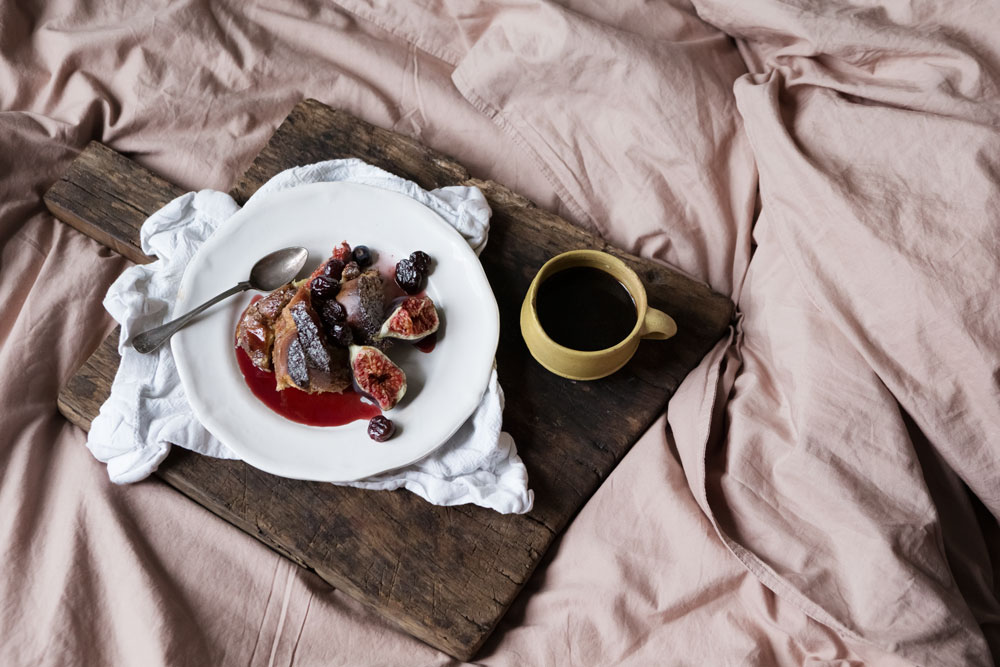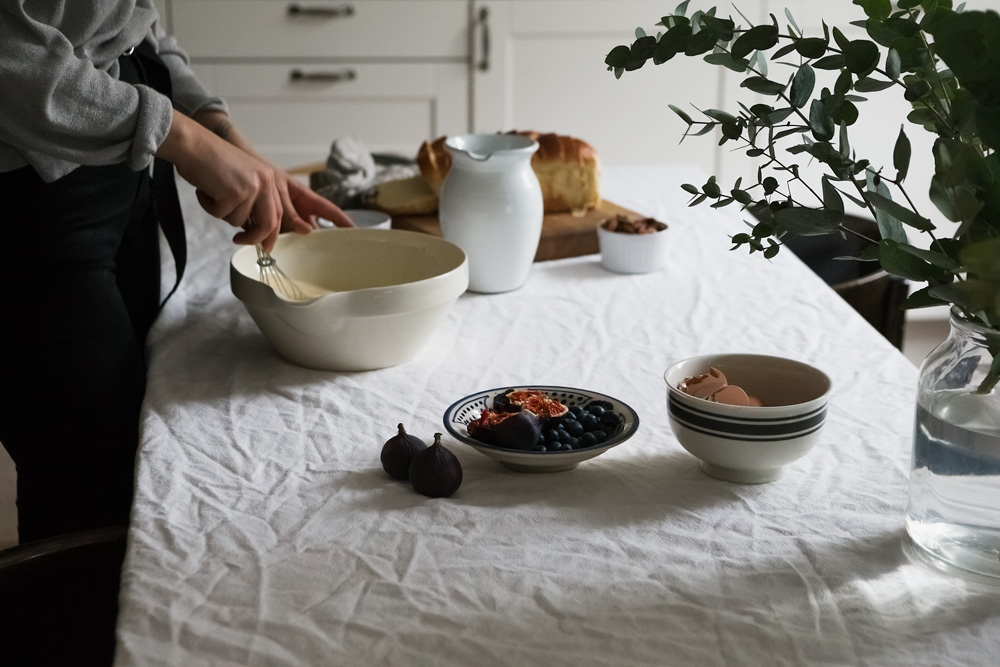 Recipe by Sofia Wood
Images by Malin Cropper
Shop the look