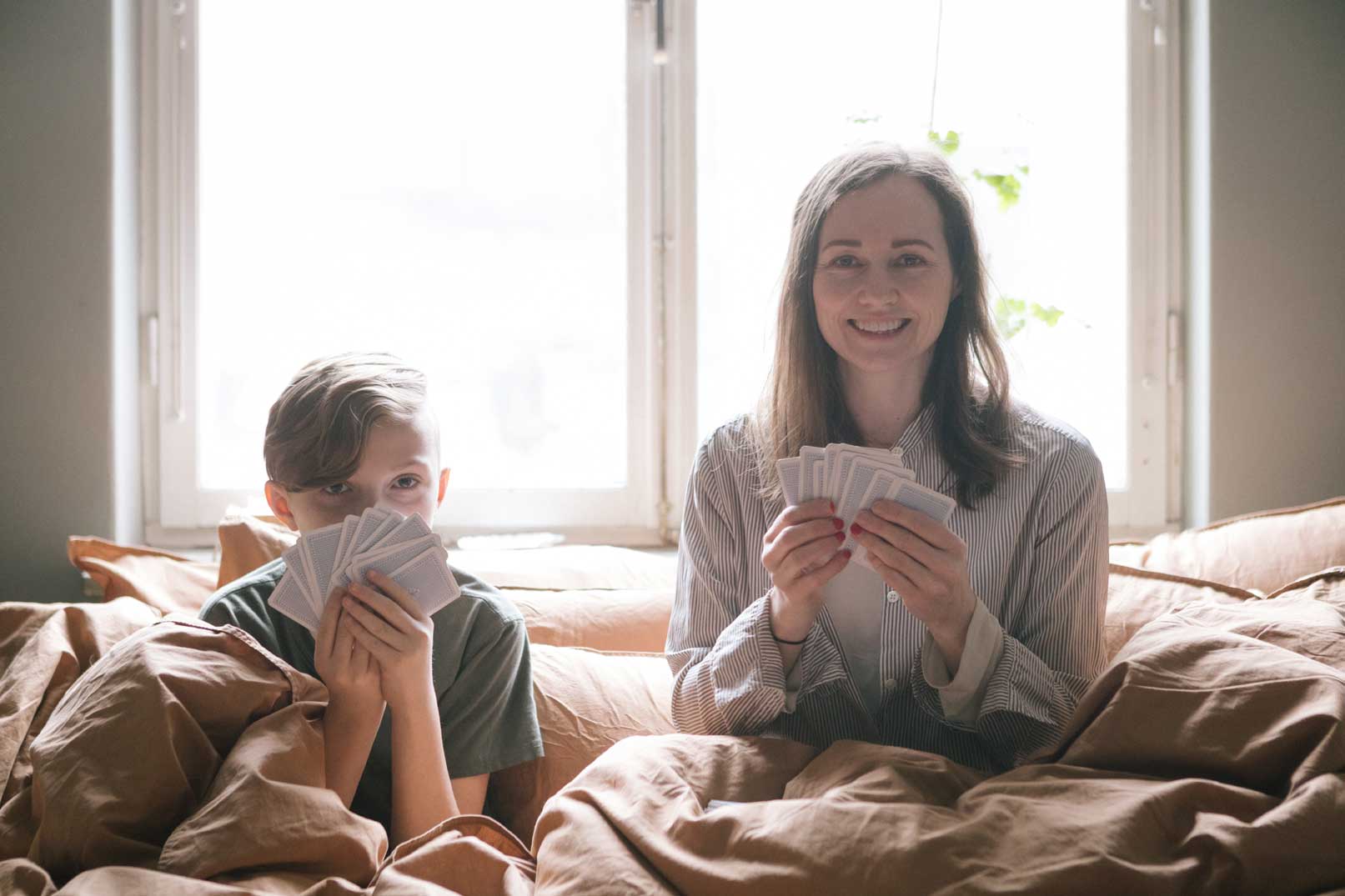 Thanks to artisanal bread artist Linda Ring we've just realized that bread can be so much more than just… breakfast. It can be a piece of art, something you can survive of for months, therapy and almost a symbol of life itself. In between scoring Matisse-like faces in a soon-to-be-baked sourdough, Linda chatted to us about the lack of stylish alarm clocks and why her family refers to her as the princess and the pea. She and her sommelier husband Mattias live with their 12-year old son Ruben in a lovely home on the island Stora Essingen. We paid them a visit.
Tuesday evening ends:
Early! I am incredibly tired at night so I usually tuck in around 10 pm. I love to go to bed.
Before turning off the lights:
I love to read. But I'm often only able to read one page before I fall asleep.
I sleep in:
Wool or silk depending on the season.
I share the bed with:
My husband Mattias and my down comforter. It doesn't sound so fun but I actually prefer to sleep all by myself, haha. I am extremely sensitive to sound and unfortunately wakes up at the smallest noise.
On my nightstand:
As little as possible, it gets so dusty otherwise. A book, a water glass, a hand cream and a bunch of hair bands that I take of when I go to bed.
On my husband's nightstand:
Lots of books and magazines, mostly about wine and music.

My best tip for a good night's sleep:
Keep it dark, quiet, sleep in freshly washed sheets and let your bedroom be a phone-free zone.
Keeps me awake:
My family says I'm like the princess and the pea… So many things that should be right. I can't sleep in a too soft bed, not next to someone who's snoring…. and the list goes on.
My version of counting sheep:
Is to ask my husband to read some slow book out loud. I fall asleep in a blink of an eye.
My best midnight snack:
I always remember that I forgot my daily vitamins when I'm about to fall asleep. So I get out of bed and start fiddling with all those jars …
My evening beauty routine:
Is simple. I start with a cleanser from Paulas Choice followed by micellar water. Sometimes I use a BHA product from Paulas Choice and CODAGE serum from N 01.Finnish with night cream from La Roche Posay.
Favorite bedroom feature:
Air purifier, down comforter and luxurious sheets.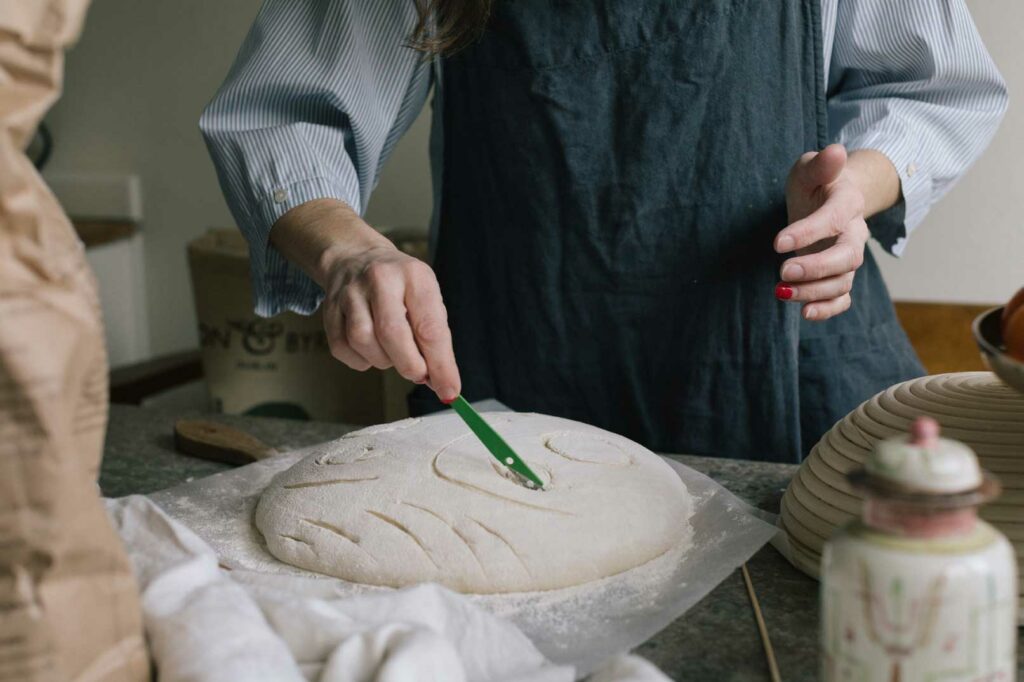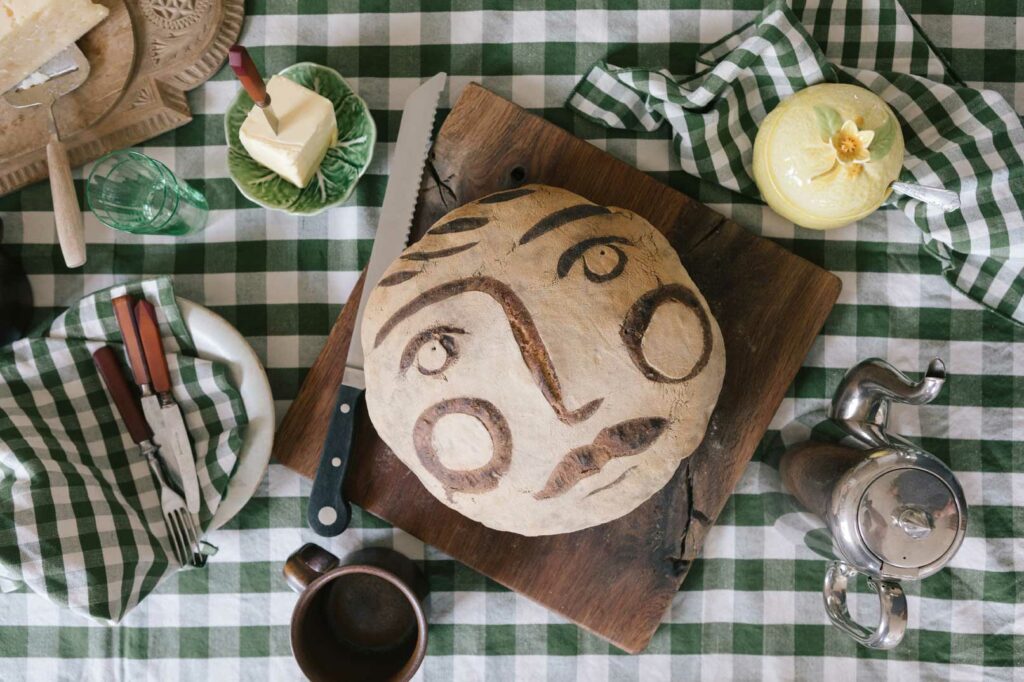 Wednesday morning starts:
Right now it's about getting my son Ruben ready for home-schooling which takes place by the computer and starts sharp 8.10 every day.
My alarm sounds like:
I wake up without an alarm. But when I don't, I pick a very low signal from my mobile. I'm always looking for a beautiful and quiet alarm clock so I don't need to have my phone in the bedroom at all.
The first thing I see:
My lovely ceiling lamp with a pretty yarn ball edge, it makes me happy. Or the sun that creates beautiful light and shadows on the wall.
My morning mood:
Happy and full of energy.
Everyday breakfast:
I drank coffee for years but have recently been told by my healing practitioner that my body can't handle it. So now I drink a cup of Earl Gray and sourdough with butter and honey.
Birthday breakfast:
We are epicureans in my family who like to enjoy life and it's good stuff in small doses every day, so birthdays aren't very special or different. We eat the same as we do other days. Sourdough bread, maybe with some cheese and marmalade. Tea and juice. I prefer to slim down life to its essentials and let these basics be as good as it possibly can be.
A dreamy weekend morning:
The sun is shining and we have nothing planned and enjoy breakfast in bed with the daily newspaper.
Morning beauty routine:
Micellar water, sometimes CODAGE serum N 01 and La Roche Posay day cream with SPF.
My do's and don'ts when making the bed:
I like to keep it as simple as possible but avoid a "tucked in"-bedding. A must is to have a bedspread to cover the bed, right now we have one in linen. I can't stand dirty subwayjeans or other outside clothes where I'm gonna sleep…
Also, we just have to ask – what does bread mean to you?
A lot. It's fascinating, almost magical. You only need flour, water, salt, and air to create the most delicious and nutritious daily food. There's something very fundamental about bread and the significant importance it has had in civilizations for thousands of years and the most important (and unfortunately very rare) ingredient, simply is time. In that way, the bread-baking has been therapeutic for me – the fact that you can't rush the process and that you make this fulfilling food with your own hands. It is almost spiritual that I can make this out of almost nothing and then share and enjoy it with my family and friends. Cum panis, you know. Another thing I love about this is the creativeness of baking bread. There're so many
parameters playing together that every loaf becomes unique. I started to experiment with scoring patterns and illustrations in the crust because of my inexhaustible will to turn even the most ordinary things into something aesthetically pleasing. I tend to fall into a trait of perfectionism, that's why I like that bread is something perishable. I make it, we enjoy it together by looking at it AND eating it up. The transience is liberating.
Text by Antonia af Petersens
Photo by Mikael Lundblad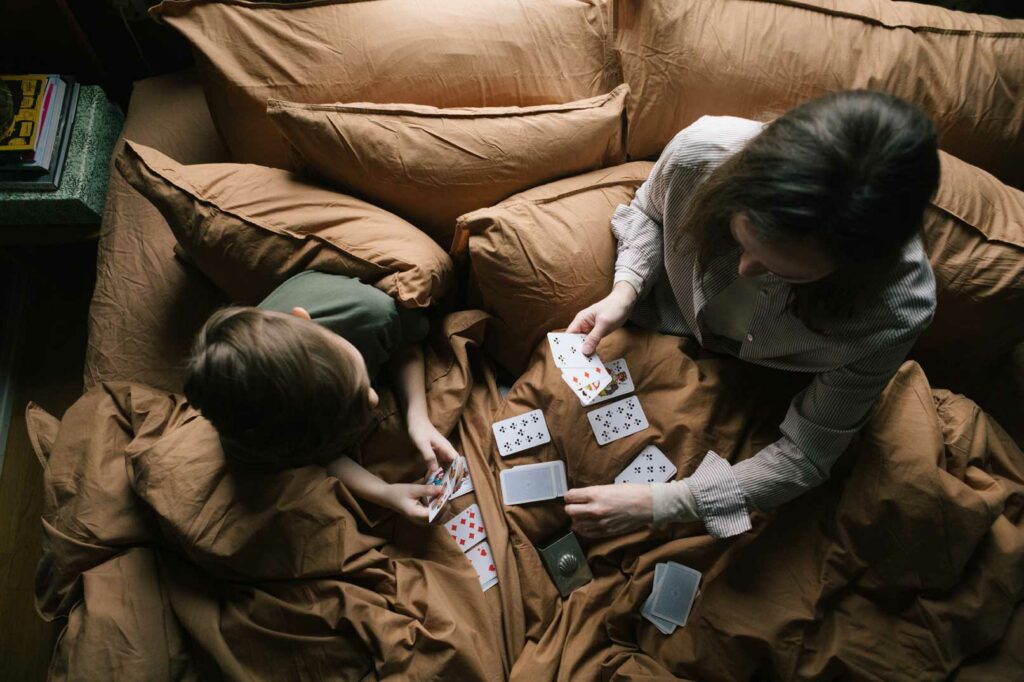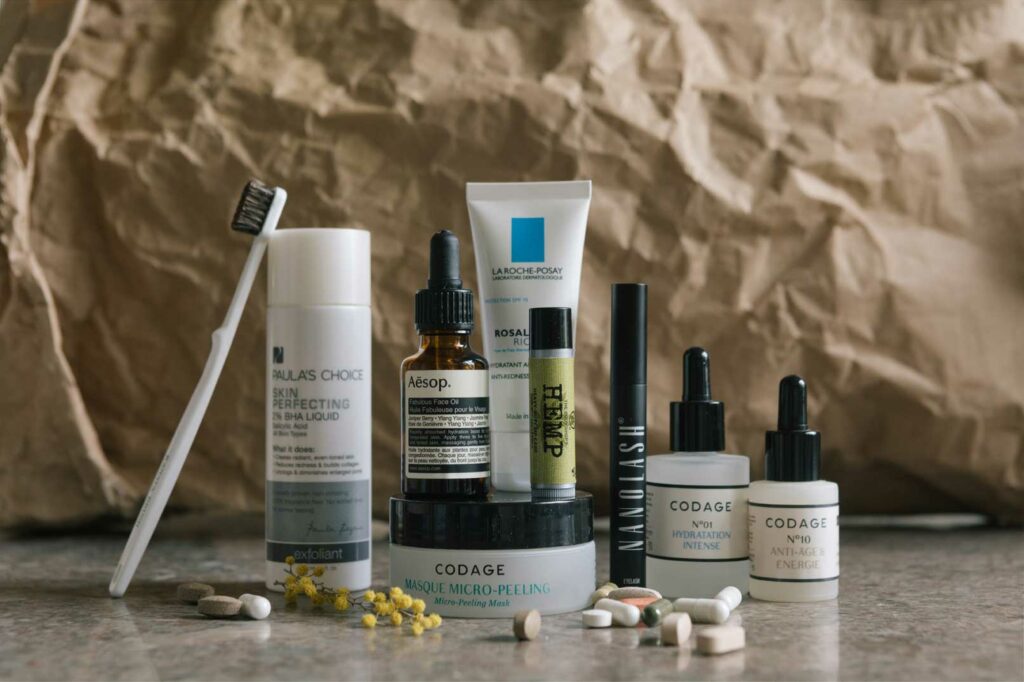 Shop the look