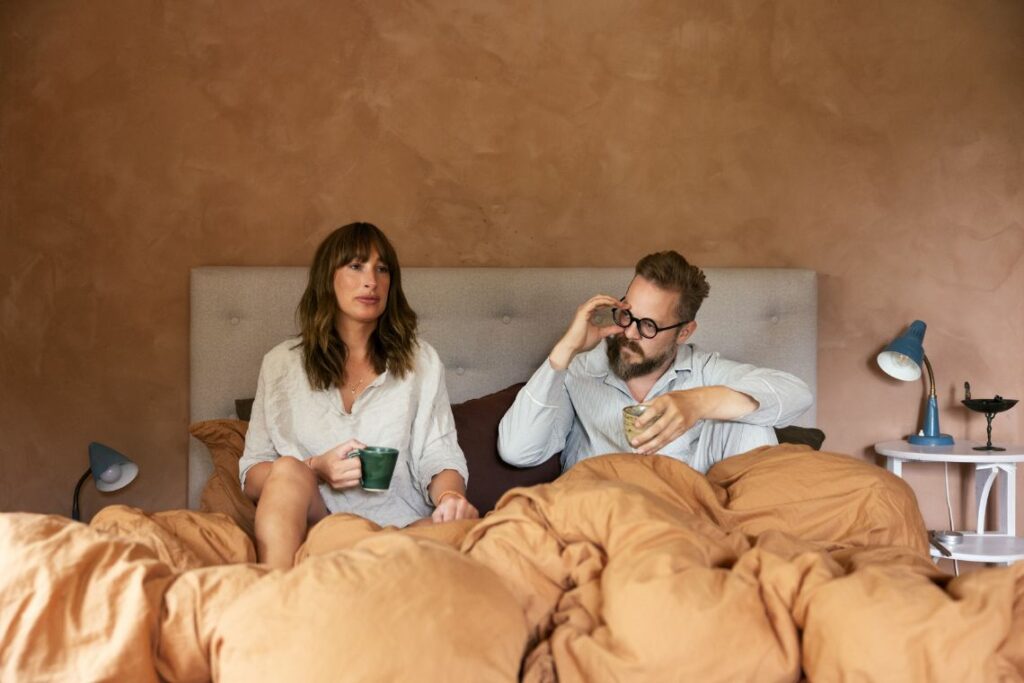 Winding pumpkins, velvety dahlias, rippling duck ponds, and working bees. The author duo Alva Herdevall and Anders Rydell took a detour via the archipelago life they thought they wanted before finding their place to breathe in a cultural landscape outside Uppsala. A Falu red villa with roots in the 18th century, in a wild garden to refine into a self-sufficient system, became a home for them, their children, and a motley yet well-selected crew of flora and fauna.
Our house:
A Falu red wooden cottage anno 1750 and partly in 2016. In Krusenberg outside Uppsala.
We live here:
Alva Herdevall, Anders Rydell, our kids August, 4, and Almer, 6. Jora the Springer spaniel, Siggo the cat, ducks, chickens, bees (and soon also sheep and pigs).
What we do:
Authors and founders of @krusenbergsodlarna.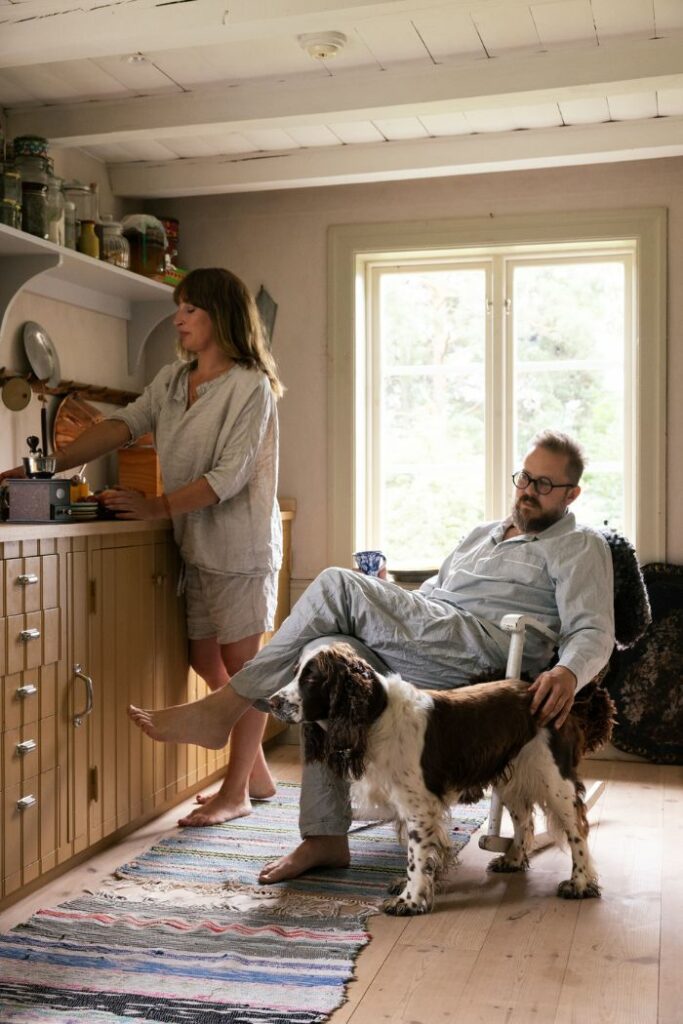 Tuesday evening ends at:
When both kids are asleep, we lie down in bed and read until we say goodnight around 11 o'clock.
Before turning out the lights, you always:
Start talking about essential things that we can't stop talking about – and thus stay up late for at least one more hour.
Who/what are sharing your bed:
The kids sneaking in between us. No cats or dogs allowed in bed!
Normally you sleep in:
Linen pajamas during winter and naked during summer.
The last dream you remember:
Anders building that natural swimming pool we've been talking about – but in the dream, somehow it turned into a vast asphalt roundabout?!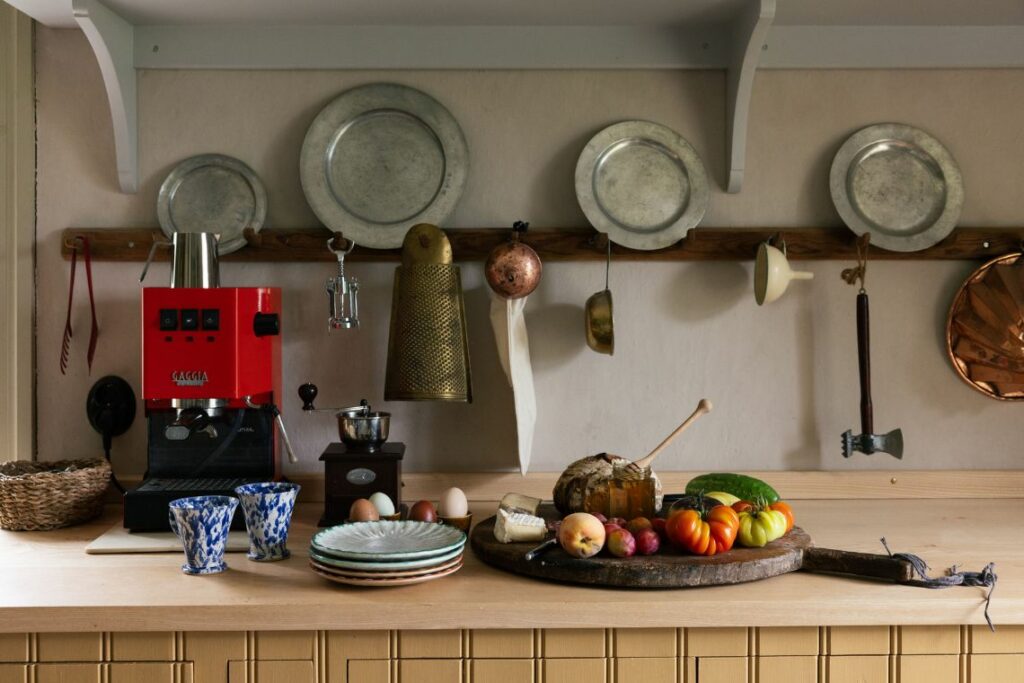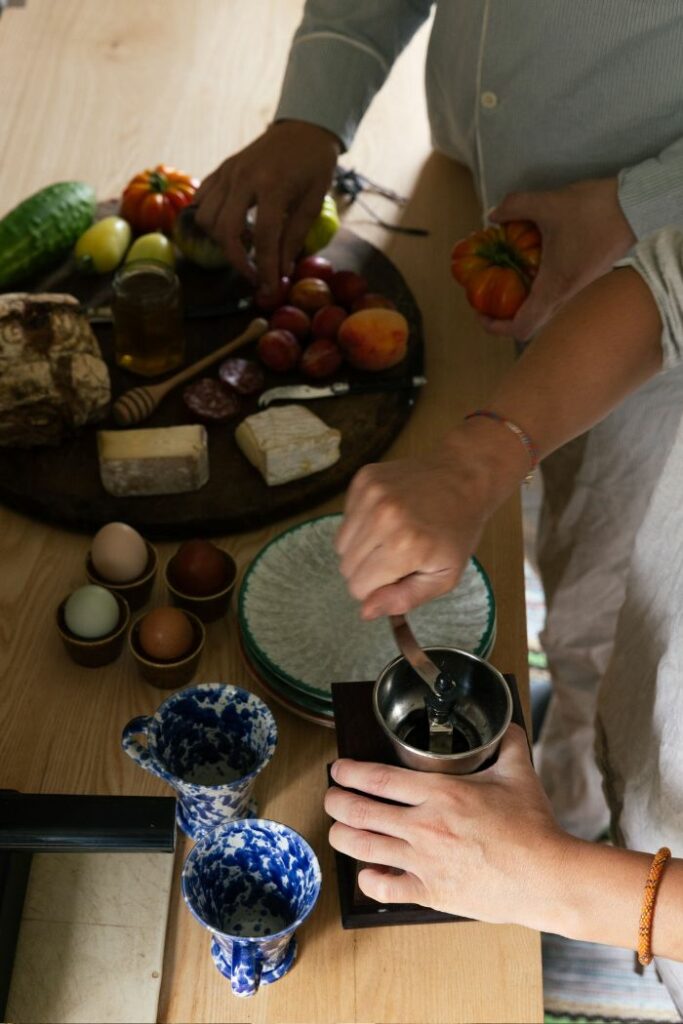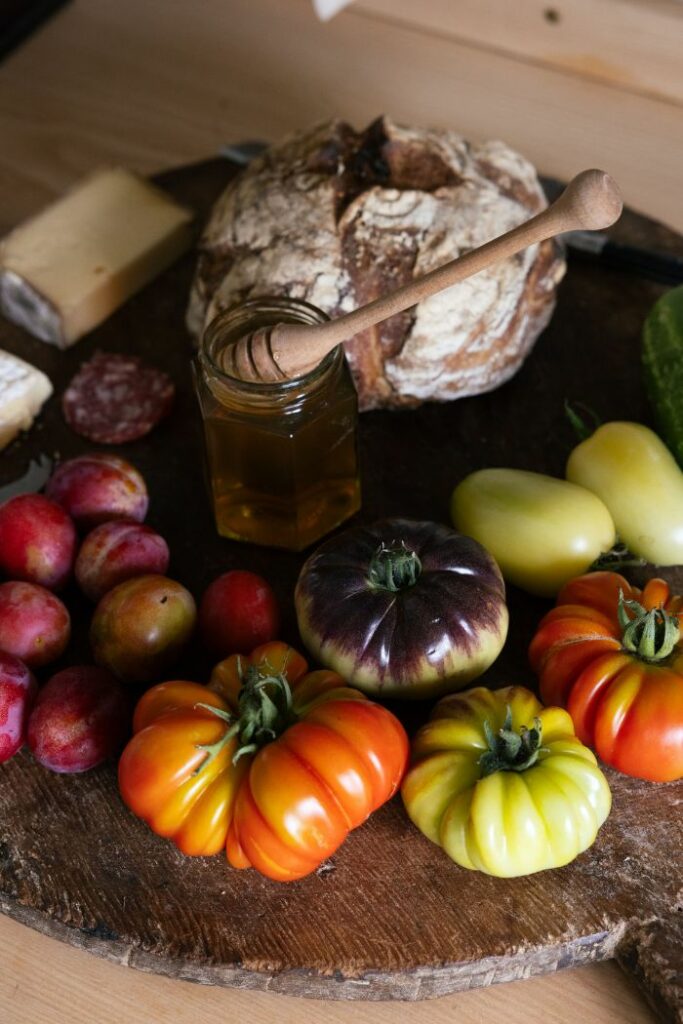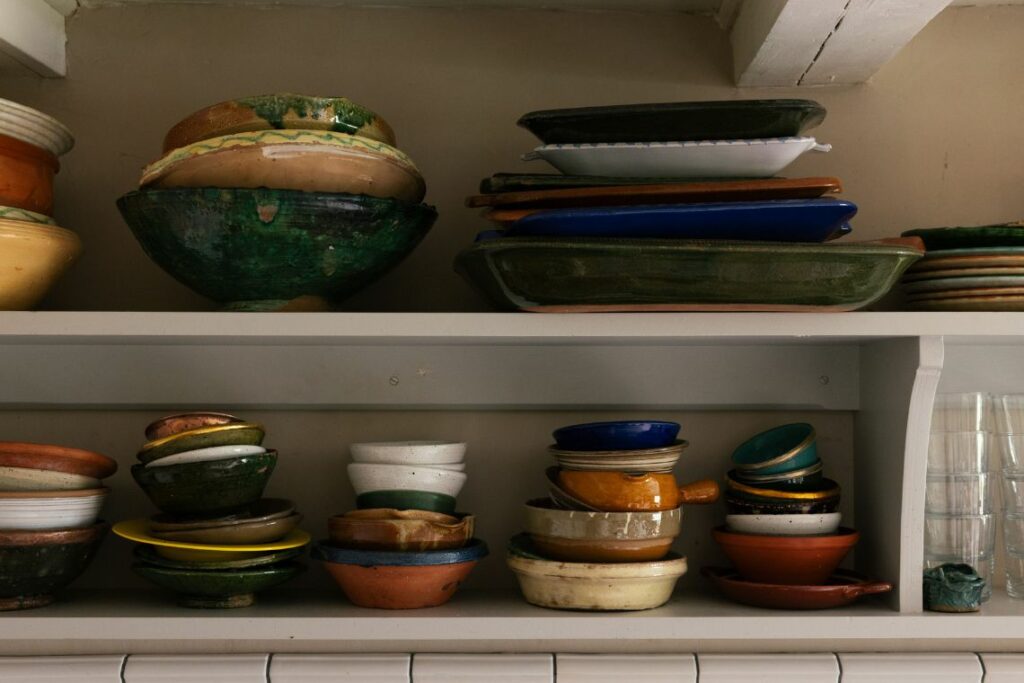 On your night stand we will probably find:
Huge piles of books, our homemade bee wax lip balm and skin cream (can't go to sleep without foot cream), blue lamps, jewelry, scrunchies etc.
Your best tip for a good night sleep would be:
Gardening! The days we have been working in our garden, we both sleep like babies.
Your evening beauty routine includes:
My own rosé hip face oil for removing makeup and keeping my skin moisturized and beeswax salve for dry hands and feet.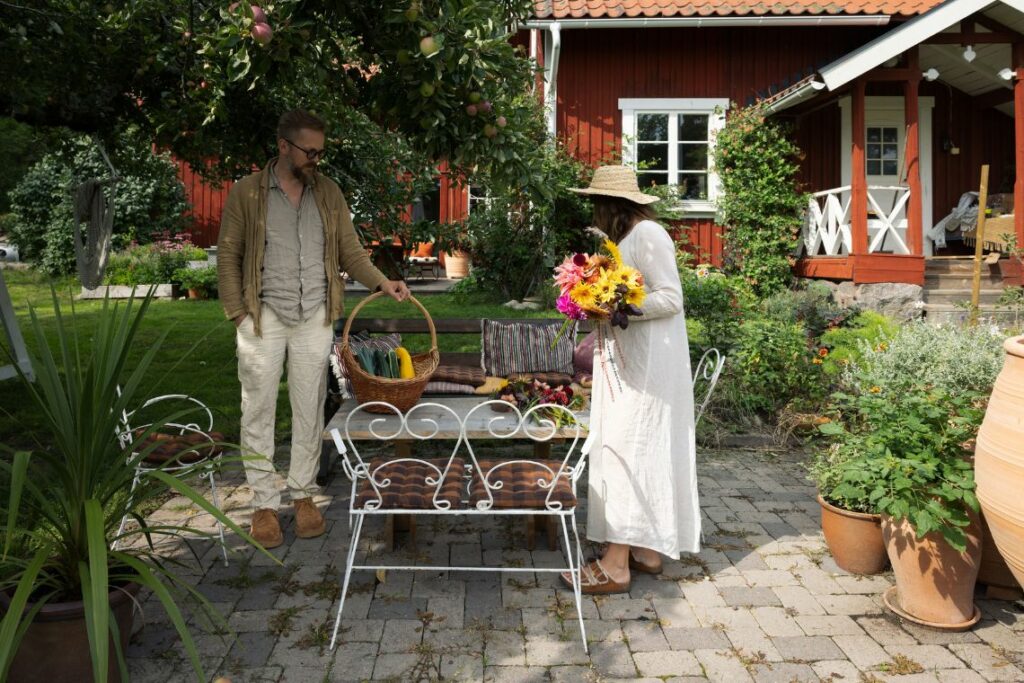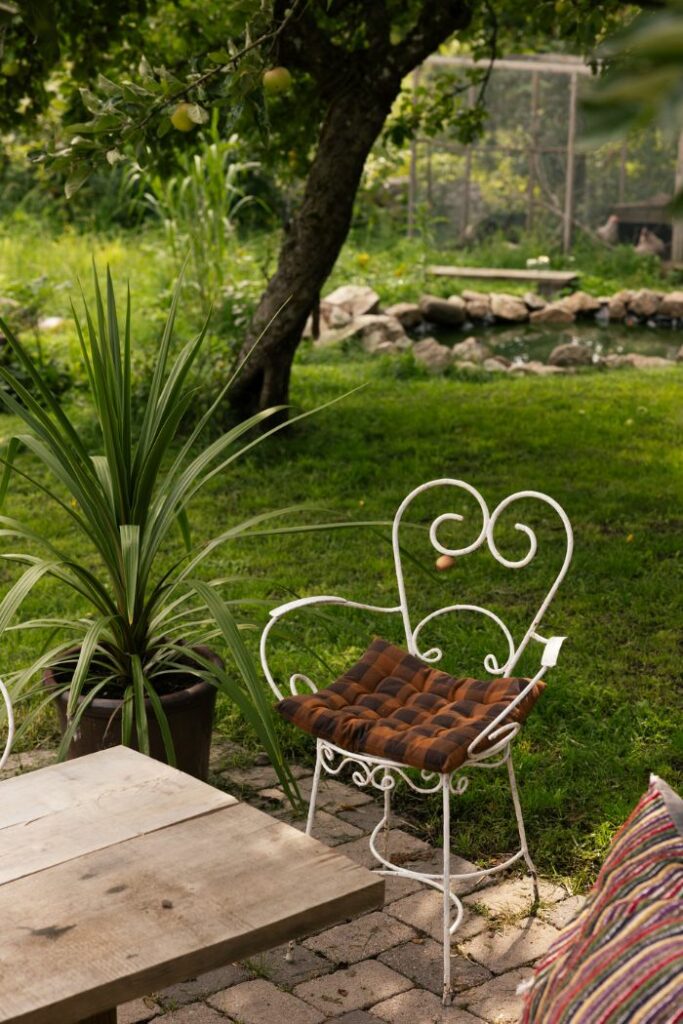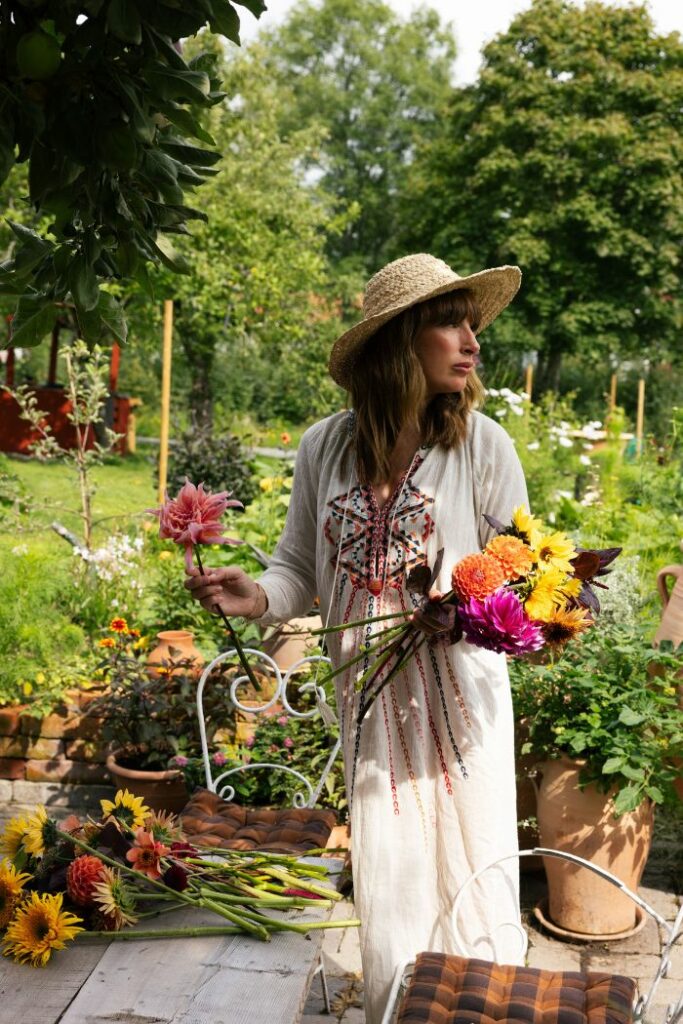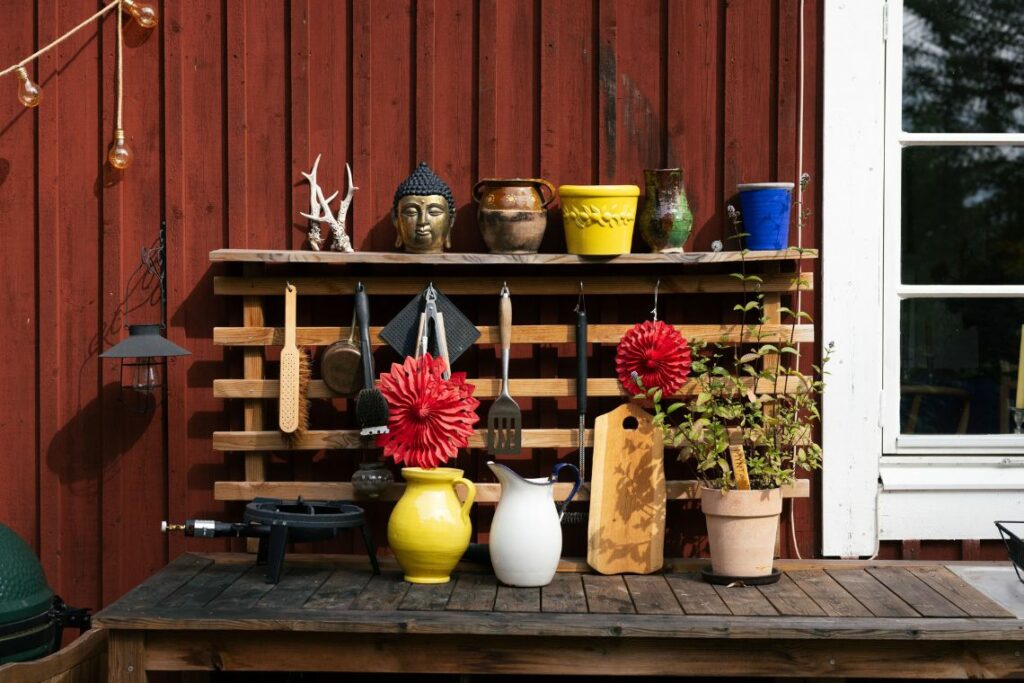 This keeps you sleepless at night:
Worrying about whether we locked the ducks in or forgot.
Instead of counting sheep you:
Count bees or think of white noise.
The best thing about your bedroom :
The walls' calming, warm color that just makes you feel like you're in the womb. Like you are safe.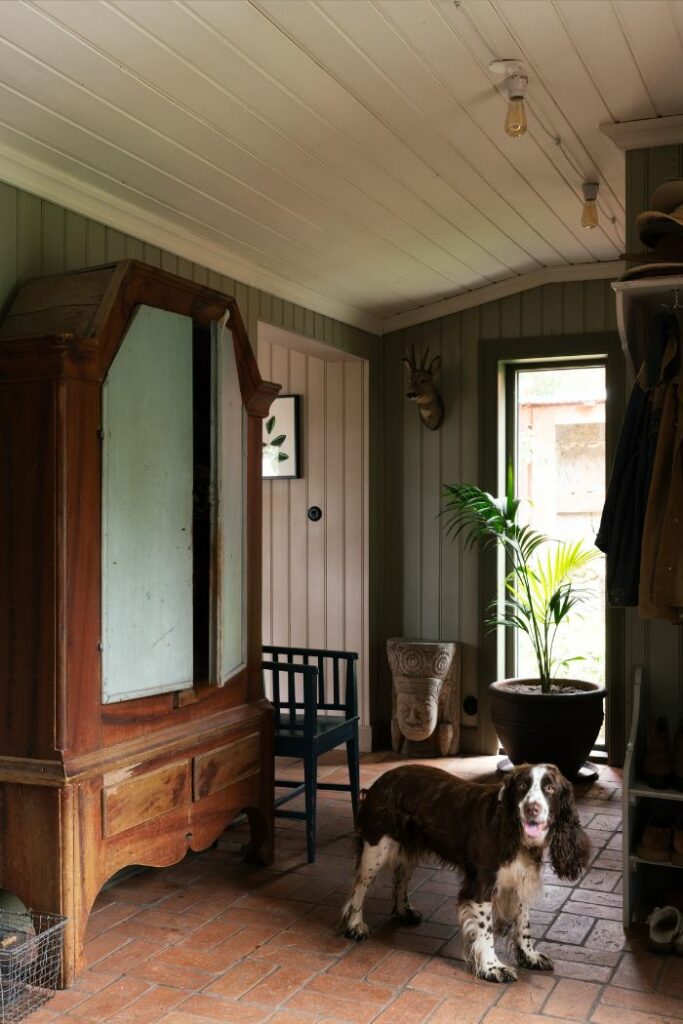 Your best midnight snack:
Tzatziki!
Tuesday morning starts at:
Sometimes Almer wakes us up before 7. Sometimes, the rooster does.
Your alarm sounds like:
Weekends: Standard rooster sound. Workdays: Standard iphone alarm sound.
The first thing you see when you open your eyes are:
One of our ancient apple trees in full bloom in spring or branches full of fruit in the autumn.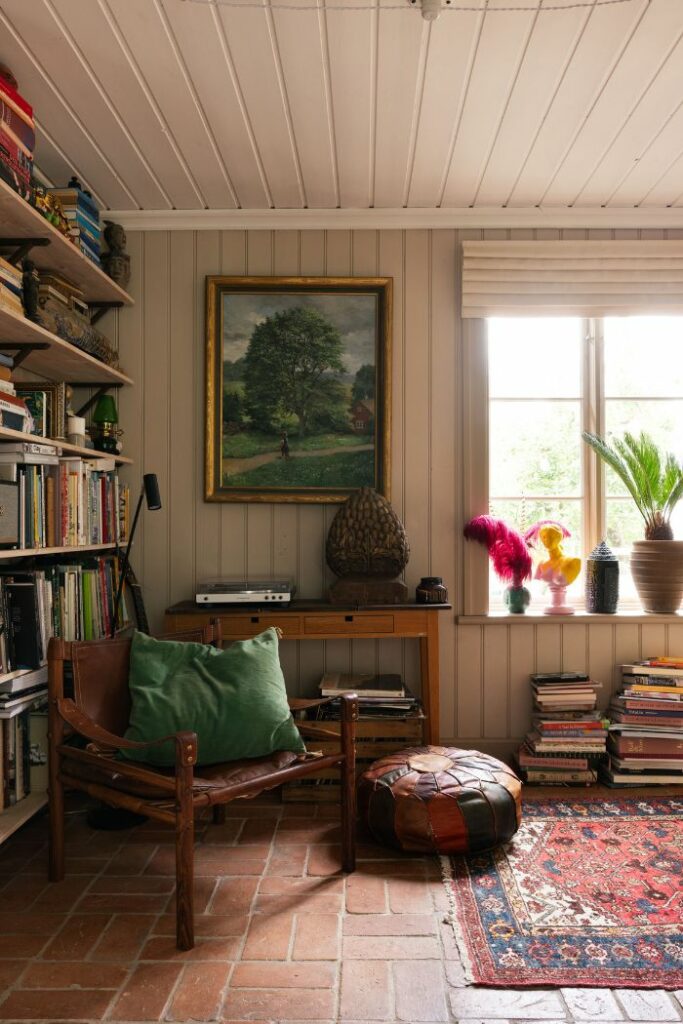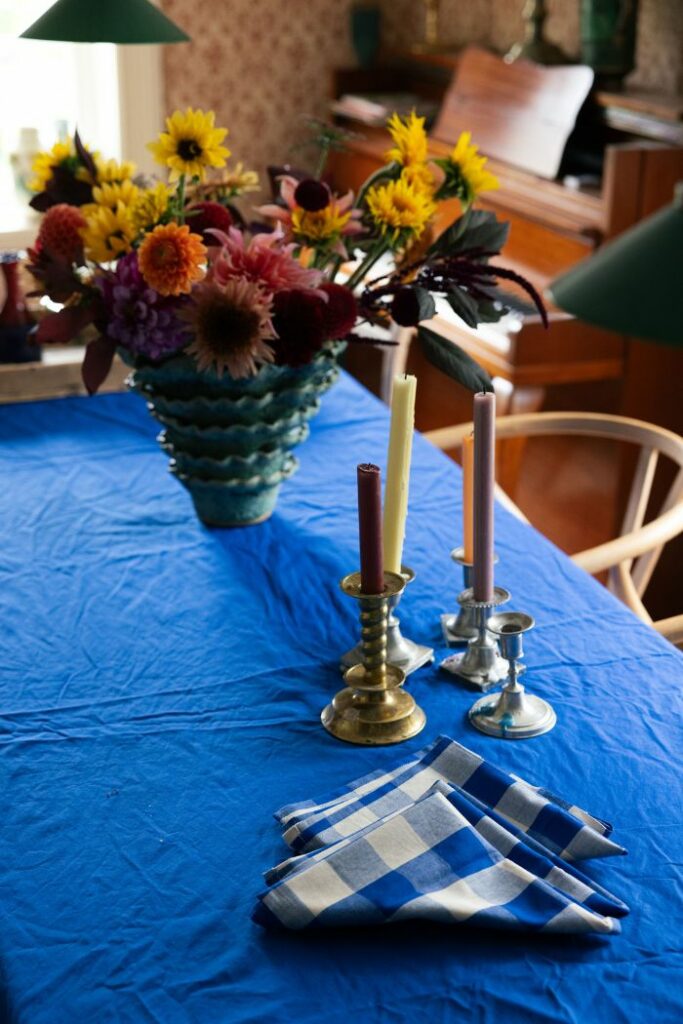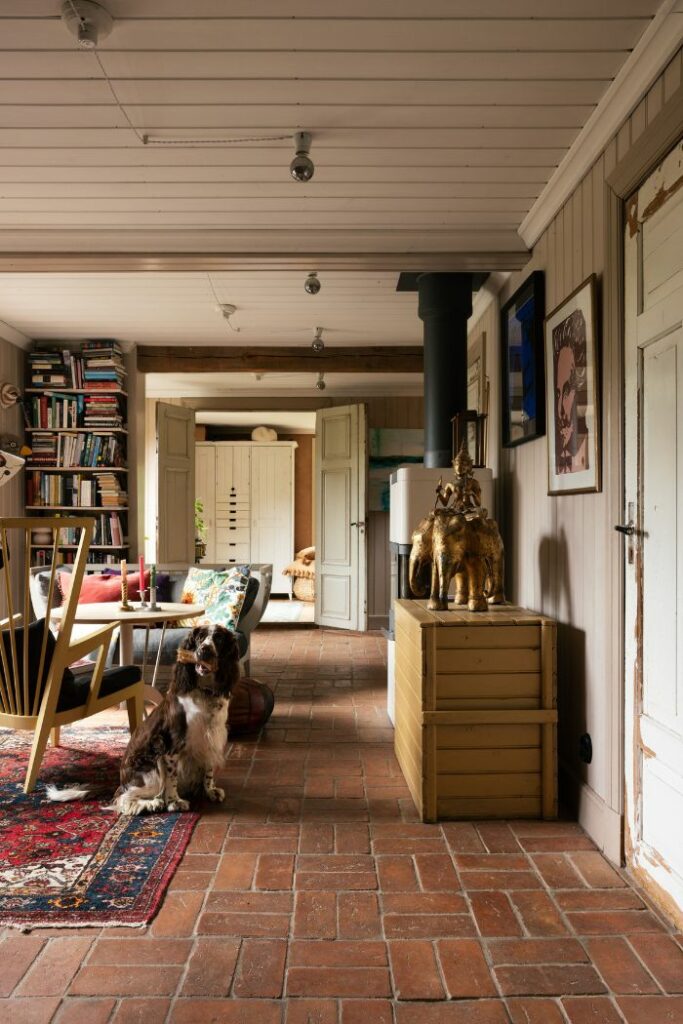 Your morning mood could be described as:
Happy but sleepy.
A normal breakfast would be like:
Anders makes breakfast for the kids while I get ready. We usually drink coffee (french press coffee for Anders and cappuccino for me) and the kids eat sourdough rolls with butter and cheese or Kalles kaviar.
Your birthday breakfast should be like:
Birthdays in our family always start with singing, candles, and cake in bed. Everyone in the family wants marzipan cake except me, Alva, who always prefers chocolate.
Your morning beauty routine includes:
I (Alva) use face oil for glow, tinted moisturizer with SPF, and concealer for base. I love this lip and cheek tint in the color called "très populaire" from Tara Harper, which I also use on my eyelids. Brow soap is crucial since I'm as a 90s kid I picked my eyebrows way too much. Mascara, and that's it. The only thing I do with my hair is forming my curtain bangs with my hair straightener.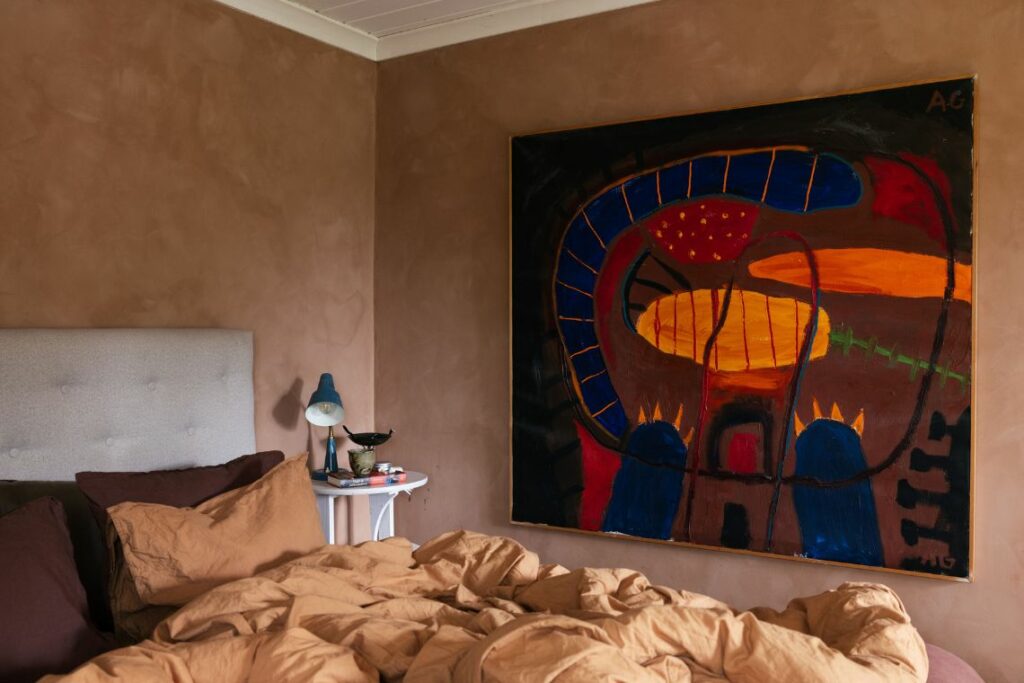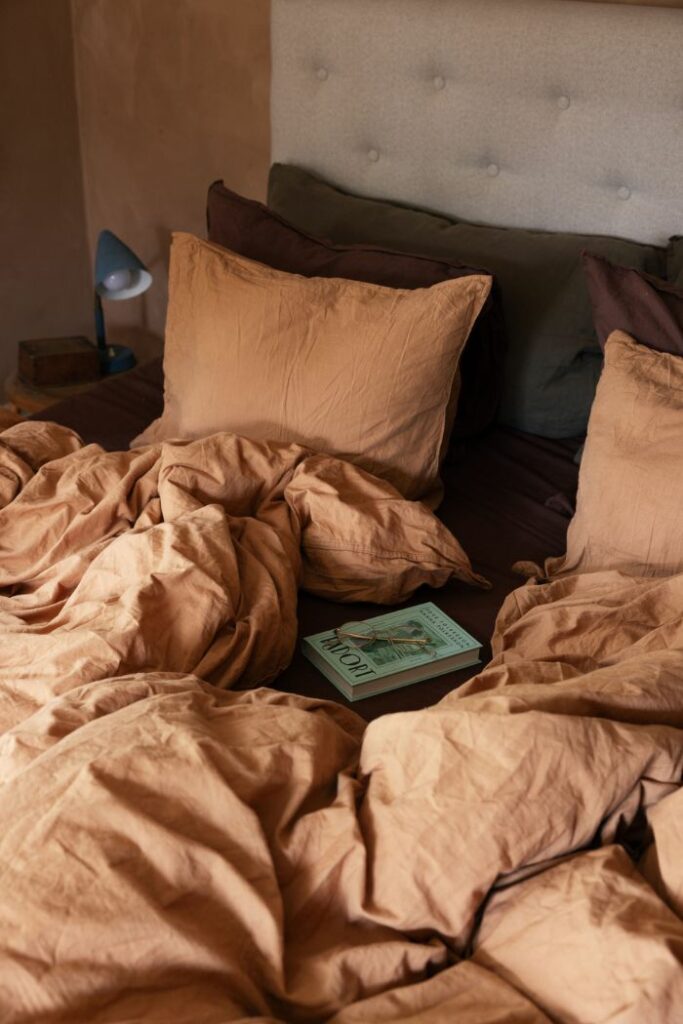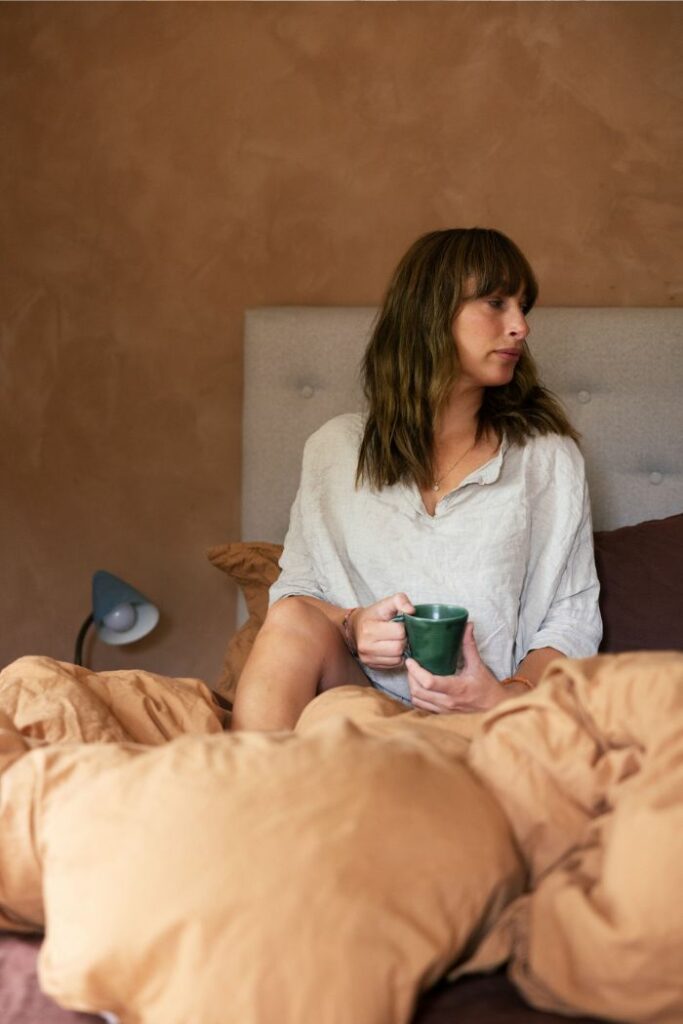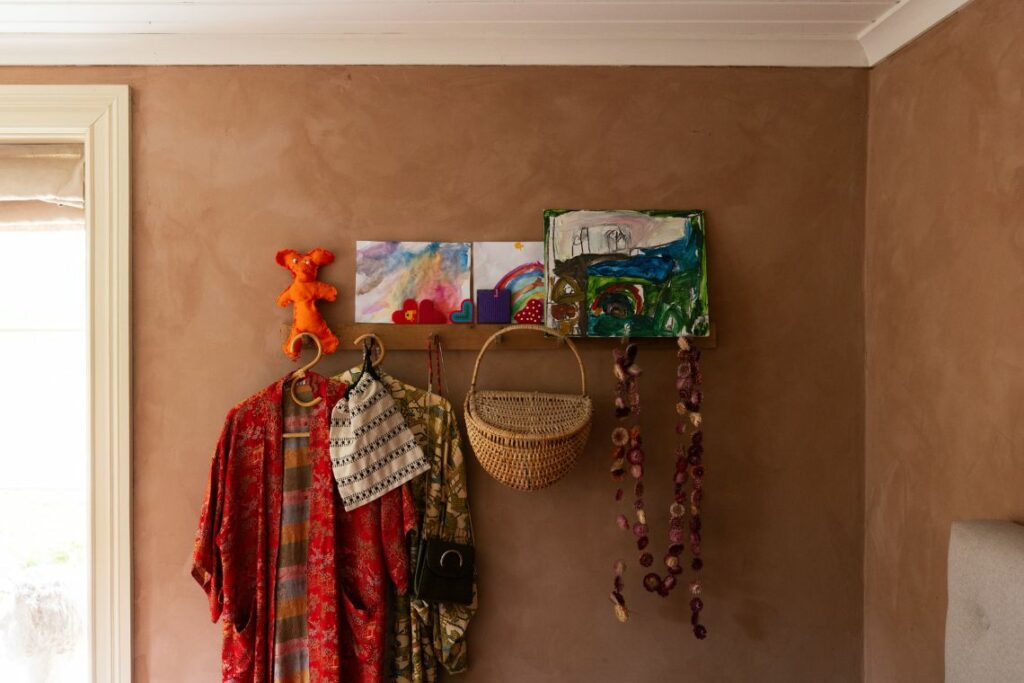 A dreamy weekend morning could be like:
We love breakfasts that just go on all day. Especially in the garden. Coffee, fruit, olives, sourdough bread + eggs eggs eggs and…eggs in every form. The kids are playing or doing crafts, Alva is playing piano with windows open and Anders is reading the newspaper.
My dos and don'ts when making the bed:
Fitted sheets are just the best invention. We love it when the bed looks soft and comfy. Hate it when it seems too neat! That's why we always finish making the bed by throwing on a blanket and some extra pillows.
Also, we just have to ask, being so inspired by your first book, "Modern självhushållning". For someone living in a traditional suburban house with a small garden – what is the first and best start-up project on the journey to a more self-sufficient life?:
You can do a lot with a small suburban garden. More than you think. You can be self-sufficient on vegetables and root vegetables on just 500 m² of land. If you live in an apartment, there are a lot of things you could do to increase your self-sufficiency. You can, for example, skip middle hands by roasting your own coffee, brewing your own beer, milling your own wheat for flour, and you can make soup and other things that are explained in our book. All you need is a regular kitchen and windowsill to grow some greens. In our book, we really emphasize that you do things by yourself, starting from your abilities and your situation. Do what you want and do what you feel like. It should be fun and not forced or pressured. A sustainable lifestyle is coming from within, and everything makes a difference. Even baby steps count!
Follow the self-sufficient permaculture designers Alva and Anders on @krusenbergsodlarna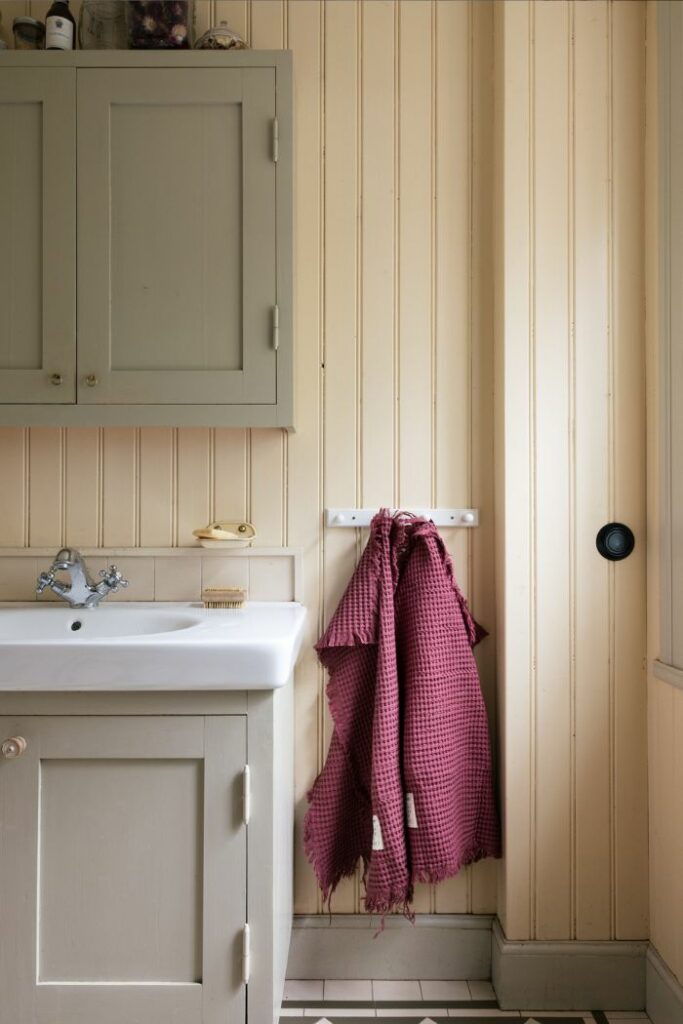 ---
Text & styling by: Josephine Blix
Photo by: Mikael Lundblad
Shop the look