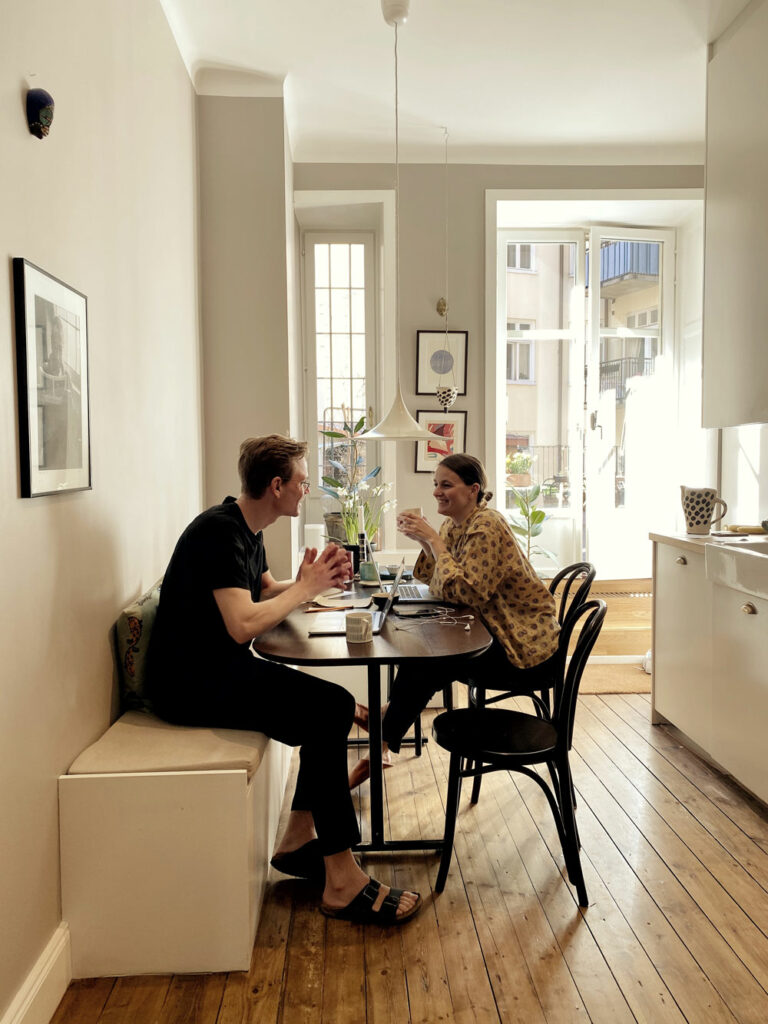 Peculiar circumstances call for peculiar measures. In the name of social distancing, we excluded our original photo team from our home visits and equipped ourselves with charged phones and selfie sticks instead.
First up in our new series is Louisa Hammarbäck, one of Midnatt's two founders, who snapped some shots while working from her kitchen, letting her kids' games occupy the apartment and rediscovering food favorites from the '90s.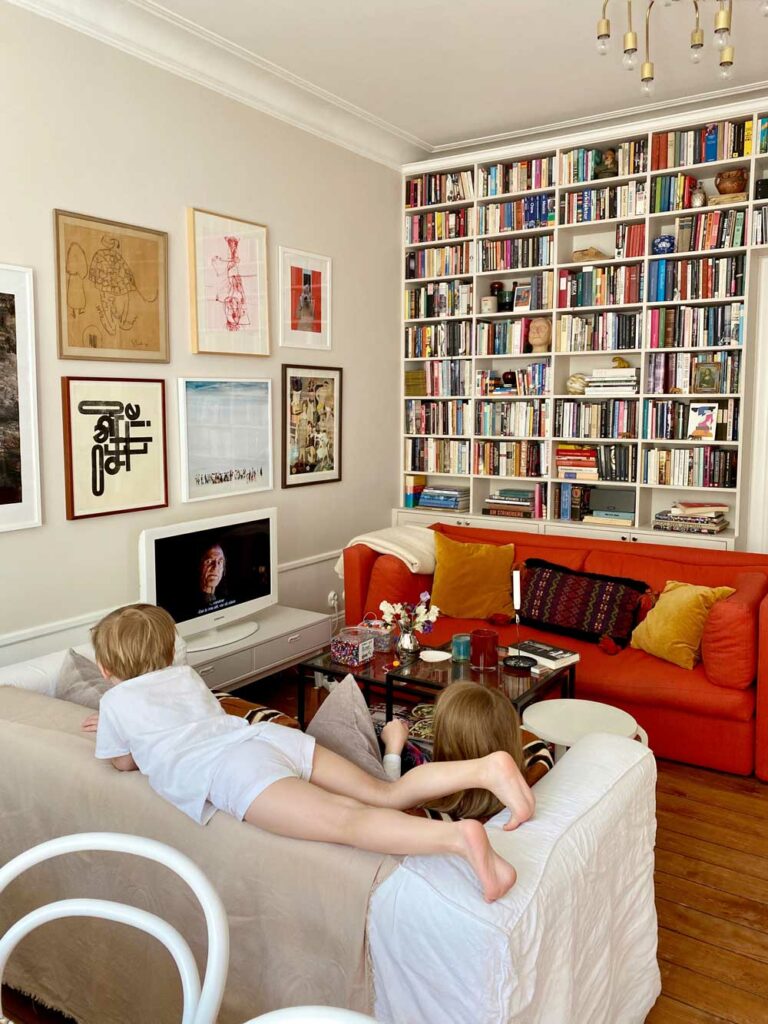 Finally watching Harry Potter
We've started reading and watching Harry Potter. I was a little bit too old when Harry Potter was first released and only read the first two books back then but I've been looking forward to taking it up when I got kids of my own. So you can say I've been waiting for this for quite some time now. We have as a rule that we have to read the book before we watch a movie, so this is a long project.
Skomakarens barn
In Sweden, we have this saying "the shoemakers kids wear the worst shoes", this totally applies to my bed. I've been waiting five years to buy a bed skirt, not realizing I could just use Midnatt's fitted sheets to cover up the bed frame. Also, this is the first time ever my bed is totally matching. Goals.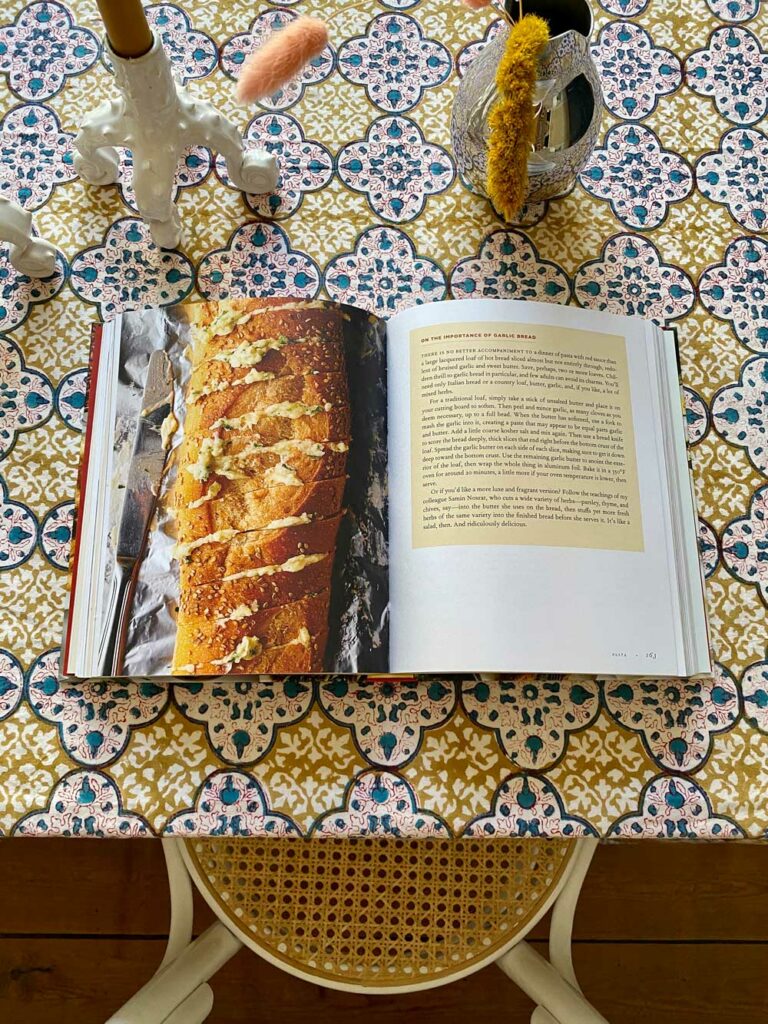 Garlic Bread
I had no idea what great timing the ordering of this new cookbook was. I got it in the mail the same day Sweden started it's social distancing recommendations. It's called See you on Sunday (by Sam Sifton) and is all about having friends and family over for Sunday dinner (that part is not the greatest timing) but the food is all these great classics that everyone loves but really great versions of those recipes. I know a lot of people don't like to follow recipes. I'm the opposite, I love to find cookbook authors I trust, and then I follow their recipes to the point. I still open Annas mat every time I make pancakes. One of the best things about this new cookbook is that it got me to make garlic bread. Garlic bread is the best thing in the world and I haven't had it since the '90s. What a waste of time.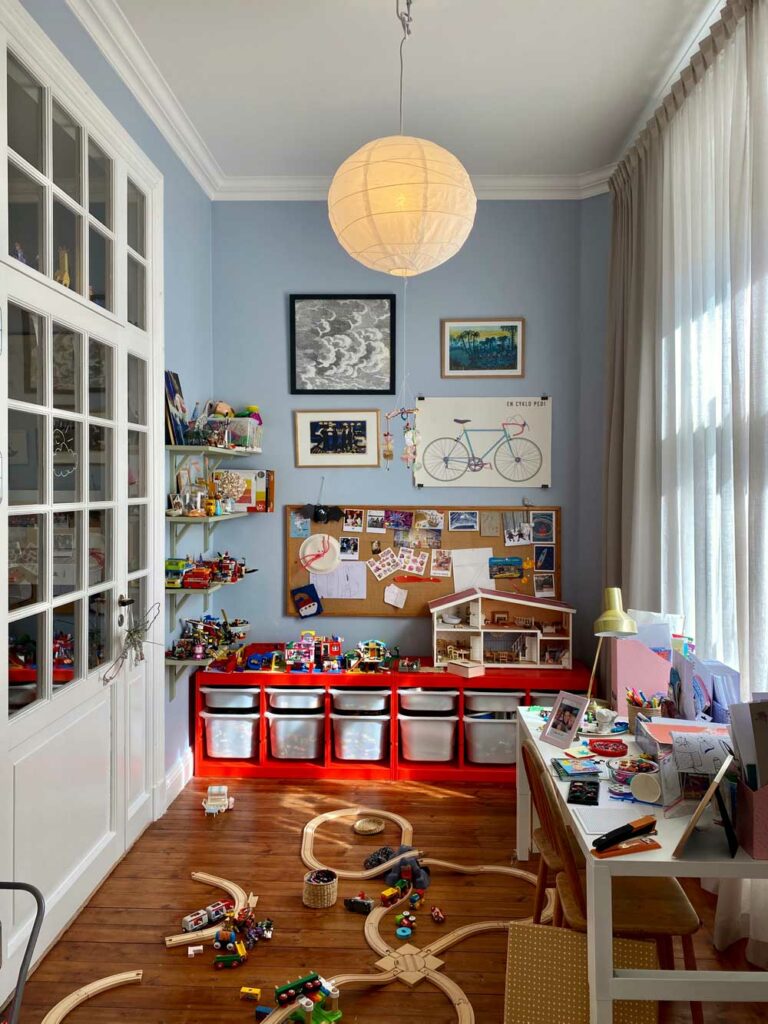 The mandatory DIY project
I mounted and painted this storage thing from Ikea, which I'm kind of proud of because it happened faster than usual. Now I want to paint something else, like an actual room. I heard the sales of paint are going really well right now and I understand why – it feels like a perfect project these days. As a side note, I actually let my kids help with the mounting of the sideboard and that was one of those big testaments of great parenthood and patience. It takes a long time for a four-year-old to use one of those little pentagonal Ikea keys.
The craft table
During Easter week we made our dining table into this permanent craft station, I spent way too much money on supplies… Like you can see our Easter twigs ended up a bit over-decorated, but I kind of like it and we kept it way past Easter.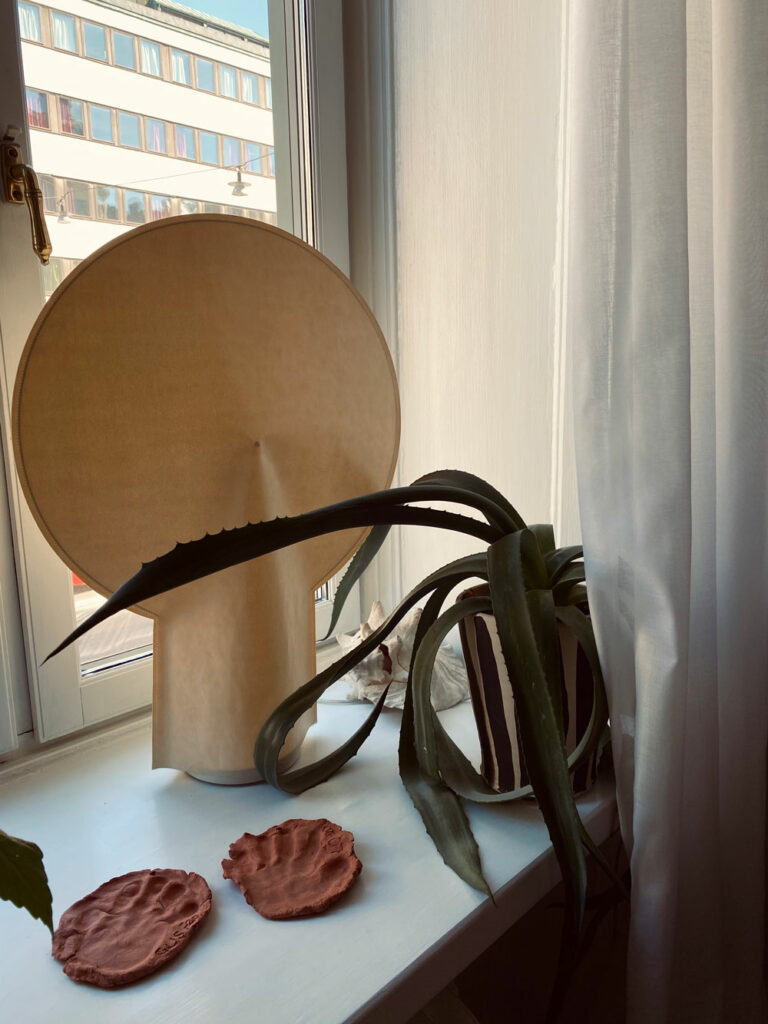 Little clay hands
This was part of our craft bonanza over easter. I've always wanted to make these prints of the kids' hands. My parents have one of my brother's hand as a three-year-old and it's so cute. I saw Fanny Schultz writing about this clay on Instagram and it was really fun to work with.
Working from home
This is my view when working from home. Most days I go to the office since it's only a couple of blocks from our apartment but at least once a week I try to work from home with my husband who's working from home every day. It's very nice to spend more time together like that, do some laundry between emails, and have time to make more ambitious dinner preparations than usual. I guess I like it because it only happens once a week. My husband is really missing his office.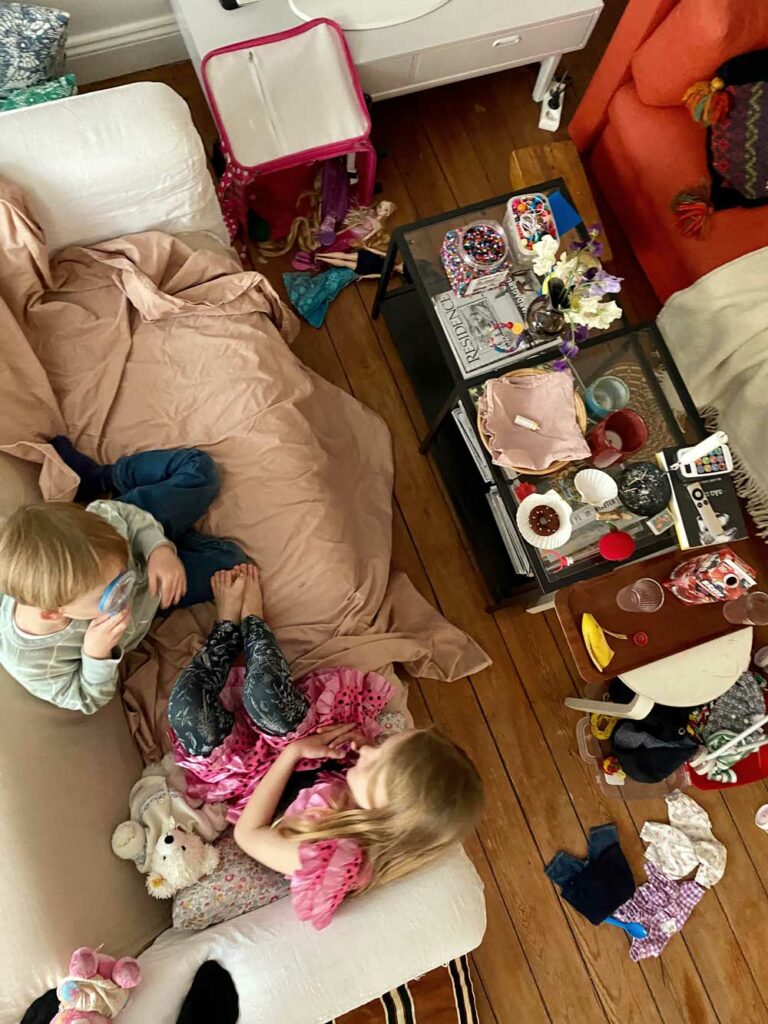 Kids stuff all over the place
This image needs no introduction. In normal times we always try to spend either Saturday or Sunday away from our apartment. Otherwise, you just spend the entire weekend moving stuff back and forth between the kid's room and the rest of the apartment. Let's just say we're doing a lot of that these days. Yesterday they made an "apartment" out of our very small bathroom. There were pillows under the toilet…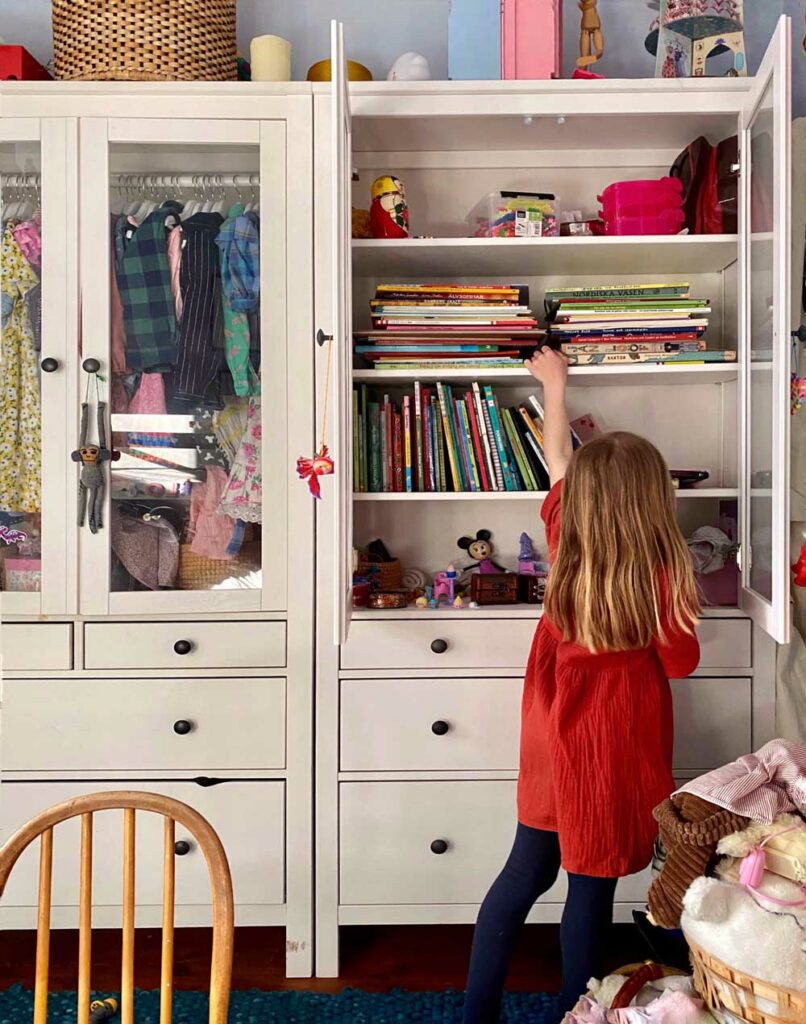 Reading books together
My daughter is practicing to read by herself, one day we actually sat next to each other reading our own books. It was surreal, she's getting so big. My four-year-old son is showing some kind of fascination with Gustav Vasa (an old Swedish king) and since I love history I'm trying to encourage that, so we've been reading a lot about kings and queens. But I think I might be losing him to a hockey game lately.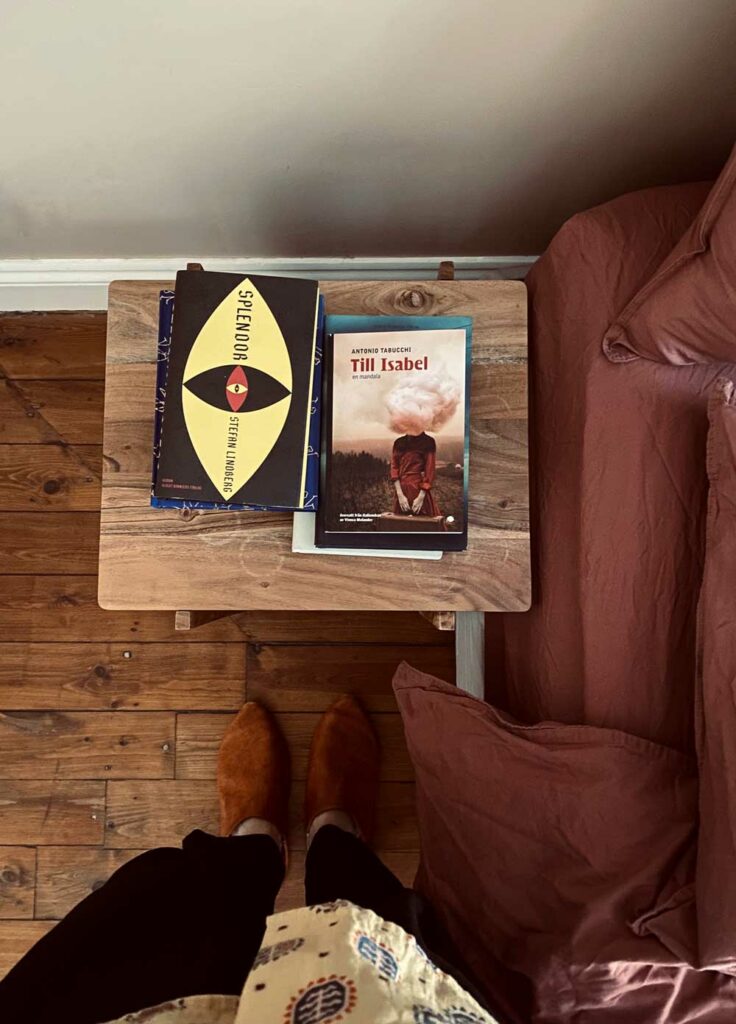 On my husband's nightstand
My husband works with books so he reads a lot and we have new books all over the apartment. I read nothing. Apart from that time me and my daughter read our own books together. Like I said it was surreal. Anyway, this is my husband's nightstand and he recommends these two.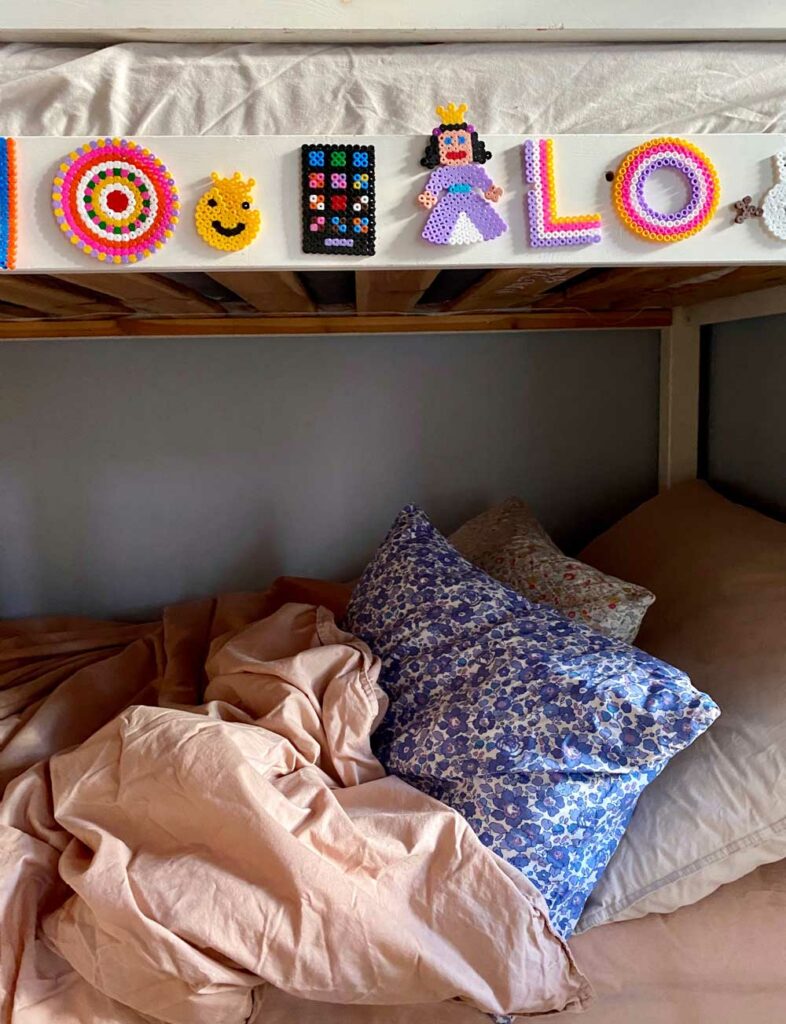 Bunk bed deco
My husband and kids have this project to cover their bunk beds with these Hama bead patterns. I think he has done most of them.
Words and images by Louisa Hammarbäck
Shop the look