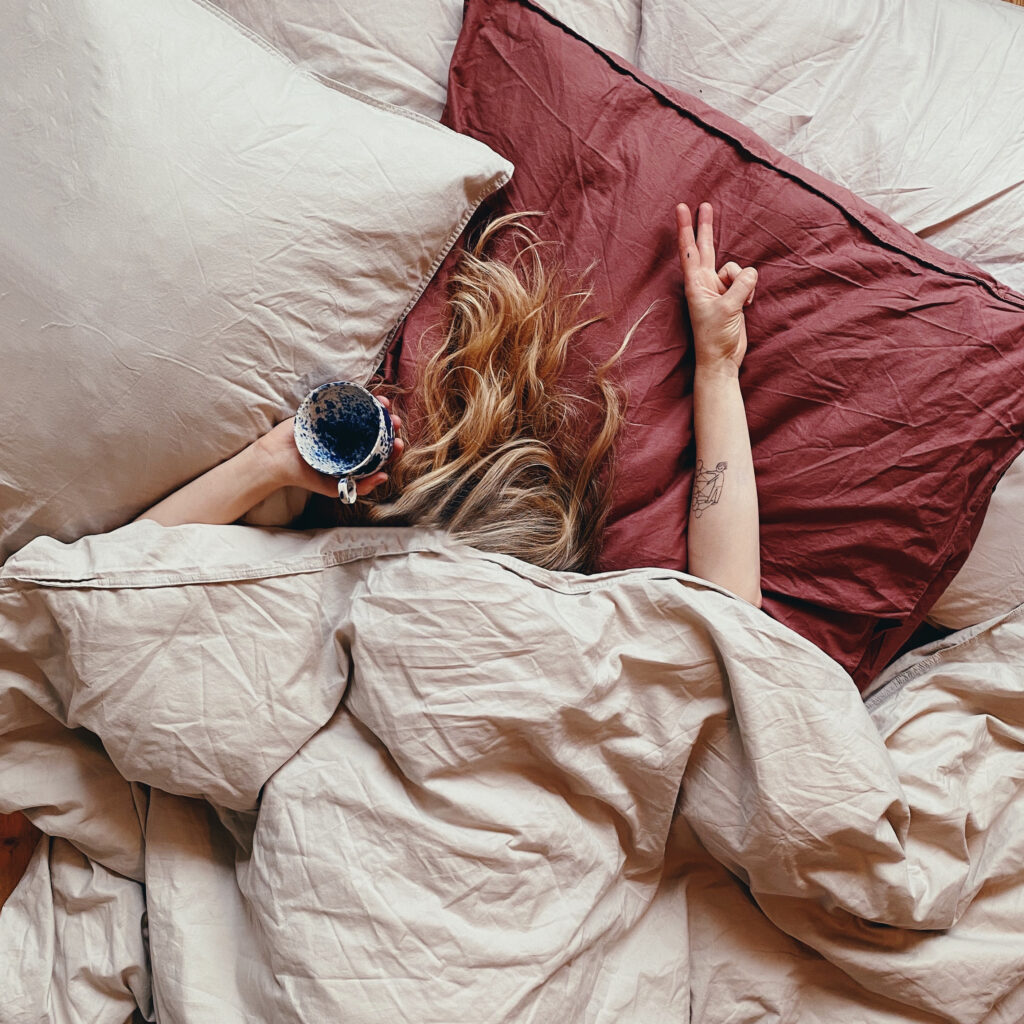 A list of our favorite distractions
Spending more time at home calls for distraction. When social distancing keeps us from gathering in real life we have to bring the cultural events, the amusement and the enlightened conversations home. This is team Midnatt's favorite pastimes and recommendations on what to watch, cook, follow, read, download and listen to during your time home.
Watch – Ekman @ Operan Play
Thanks to the fact that many opera houses stream ballets and operas from their archives you can get your performing arts fix even though you're at home. Dance, with its synchronized movements, might be one of the most collaborative art forms – that's possibly why we get so touched by looking at it from the bed or sofa these days. Our best tip is Alexander Ekman's ballet Escapist. OperanPlay offers a compact production showing exclusive, selected scenes from the ballet and a (rare) interview with Alexander Ekman. This surrealistic piece is fun, absurd, stupid and intelligent at the same time and feels creepy relevant right now. It's been described as "…a dizzying escape from reality" – and isn't that exactly what we all need right now?
UPDATE: At the end of May, Alexander Ekman was hired to create a corona-adapted work for the Royal Swedish Ballet's dancers. The result of that is SHIFT | CACTI, created in the middle of the corona pandemic – exploring the possibilities and constraints of dancing safely.
Listen – To intimate music gigs
Are you familiar with Tiny Desk Concerts? It's a video series of live performances recorded at the desk of American musician Bob Boilen. Let us give you the background: back in 2008 Boilen and his friend left a bar show frustrated that they couldn't hear the music over the crowd noise. They joked about that the musician, folk singer Laura Gibson, should just perform at Boilen's desk. No sooner said than done, a month later Boilen arranged for her to do just that, making an impromptu recording and posting it online and the Tiny Desk Concert was born. Ever since – millions of people have watched all kinds of bands in front of Boilens bookshelf and delivered the virtual world's most intimate music gigs. Some of our personal recommendations are St Paul and the broken bones, Tank and the bangas, Leon Bridges and Daniel Norgren. Soulshine and swag ftw.
Cook – Something delicious (of all that canned food in your pantry)
Some preach that cooking is a perfect distraction. Bon Appétit is our go-to-place for delicious recipes, but these home-office-days we're more interested than ever in "40 Quick Lunch Ideas", what to eat when you're too sick to cook and "86 Bean Recipes" (hello preppers!). For those who want to seize the opportunity to learn some new cooking skills, the section called Basically offers step-by-step recipes and instructional how-to articles.
Follow – Mimi Thorisson and her joie de vivre
The French cook and food writer, @Mimithor is always worth following but right now she and her family are living through the Italian quarantine in Turin and they seem to master the art of making quarantine life sort of nice – we sure need that right now. Also lots of great recipes!
Read – The unbelievable story about the jungle prince
This must-read (or must-listen, it's also available as a three episode podcast) is an unusual combination of true life-fairytale and investigative journalism that will keep you amazed until the end. It starts with the story of an indian prince and princess living in a forest in New Delhi, in a palace cut off from the city that surrounds it. In 2016 New York Times journalist Ellen Barry gets a phone call from the palace and starts to get to know it's inhabitants and their history. This captivating story won't let you close the laptop until you've read it all.
Download – A digital gateway back to books
Many of us want to read more books. The most common excuse we fool ourselves with (and the people around us) is that we don't have time. Let's face it, we do have time – we just don't prioritize it. With social media and a lot of visual entertainment accessible, we might need a push to get back on track with old school reading. A great gateway is the book-summarizing subscription service Blinkist. It gives you the key takeaways from more than 3000 nonfiction books, easily presented in 15-minute reads (otherwise known as blinks or book-in-blinks). To be honest this service really isn't a substitute for reading the actual books, you only scratch the surface of each topic, but it certainly attracts interest. For example we're curious about (surprise, surprise!) The Sleep Revolution by Ariana Huffington, My Morning Routine by Benjamin Spall and Michael Xander and The Sleep Solution by W. Chris Winter, M.D. Why don't you sign up for a free trial and find out which books actually deserve a spot on your nightstand.
Image by: Ulrike Lea Moormann
Words by: Antonia af Petersens
Shop the look