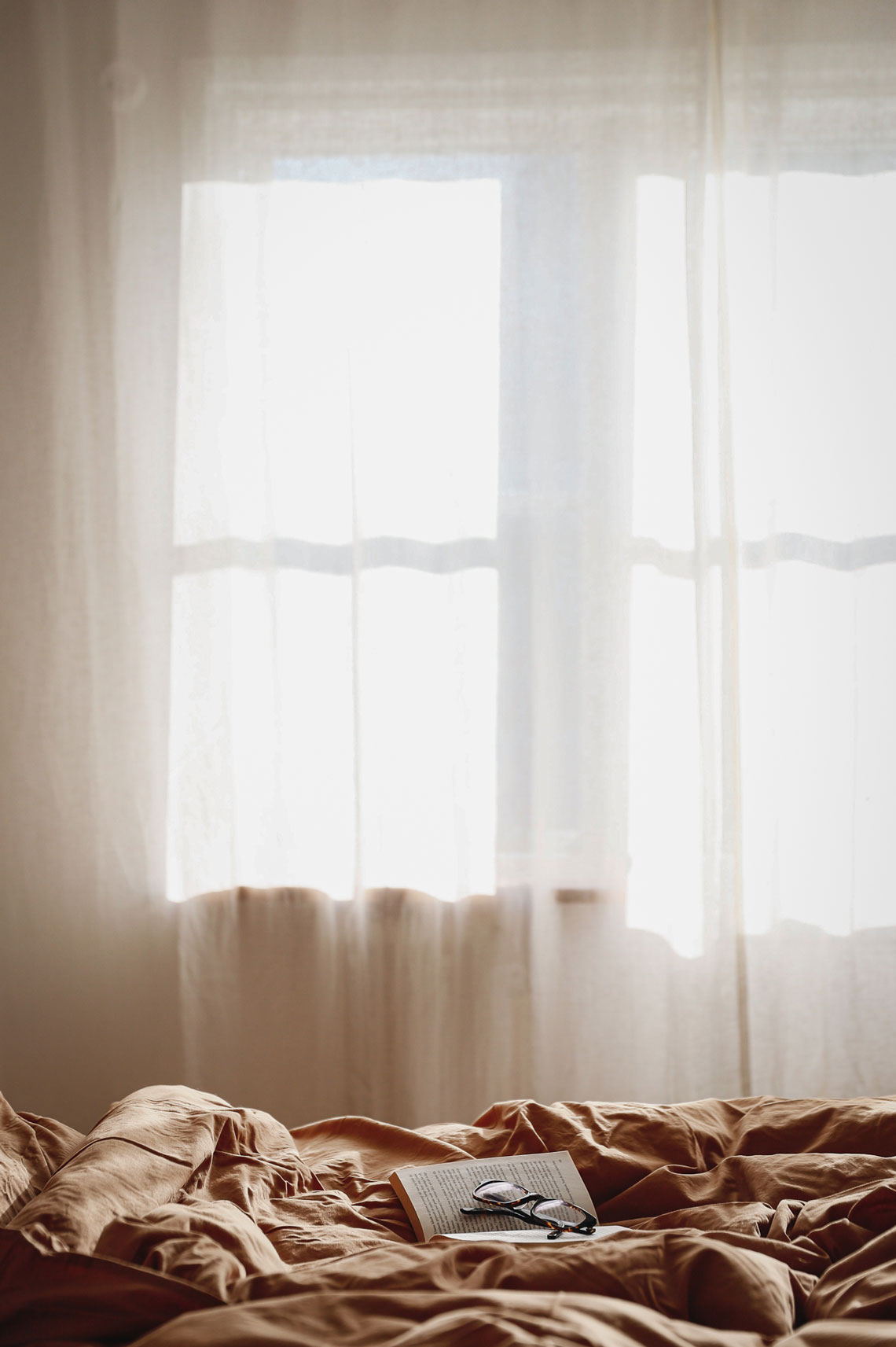 "I wanted to capture the diverse feelings in the Midnatt colors"
We love to see our bedding in its right habitat, and we always aim to create true inspiration and honest content. What could be more honest than a campaign in a real home? We asked photographer, stylist and podcaster Emelie Sundberg to interpret Midnatt in her lovely 20's house, right outside Stockholm. Sit back and enjoy!
You've styled and photographed a Midnatt-campaign in your own home – what was your idea?
I have – and it was so incredibly fun! Firstly, I wanted to capture the diverse feelings in the different colors. One got to be "a little messy", the other more dreamy and romantic and the third more stripped and sophisticated and so on. Midnatt's shades really cover the whole spectrum and I tried to capture and convey that there is something for everyone.
How to get a really fluffy bed?
Be-all and end-all is a real down comforter. For extra fluff, I would recommend having two single duvets in the double bed instead of one double duvet.
What do we always find in your bedroom?
Textiles in many forms, lots of cozy lighting and as often as possible fresh flowers on the bedside table.
What do we never find in your bedroom?
Technology gadgets…
Breakfast in bed, yes or no?
Yes! It happens far too rarely, probably because I have small children who want to get up about a second after they wake up… But once in a while, I drink coffee in bed and it feels so luxurious!
What are you dreaming of right now?
Spring… open windows, chirping birds and that our big lilac bush over our patio will turn into full bloom.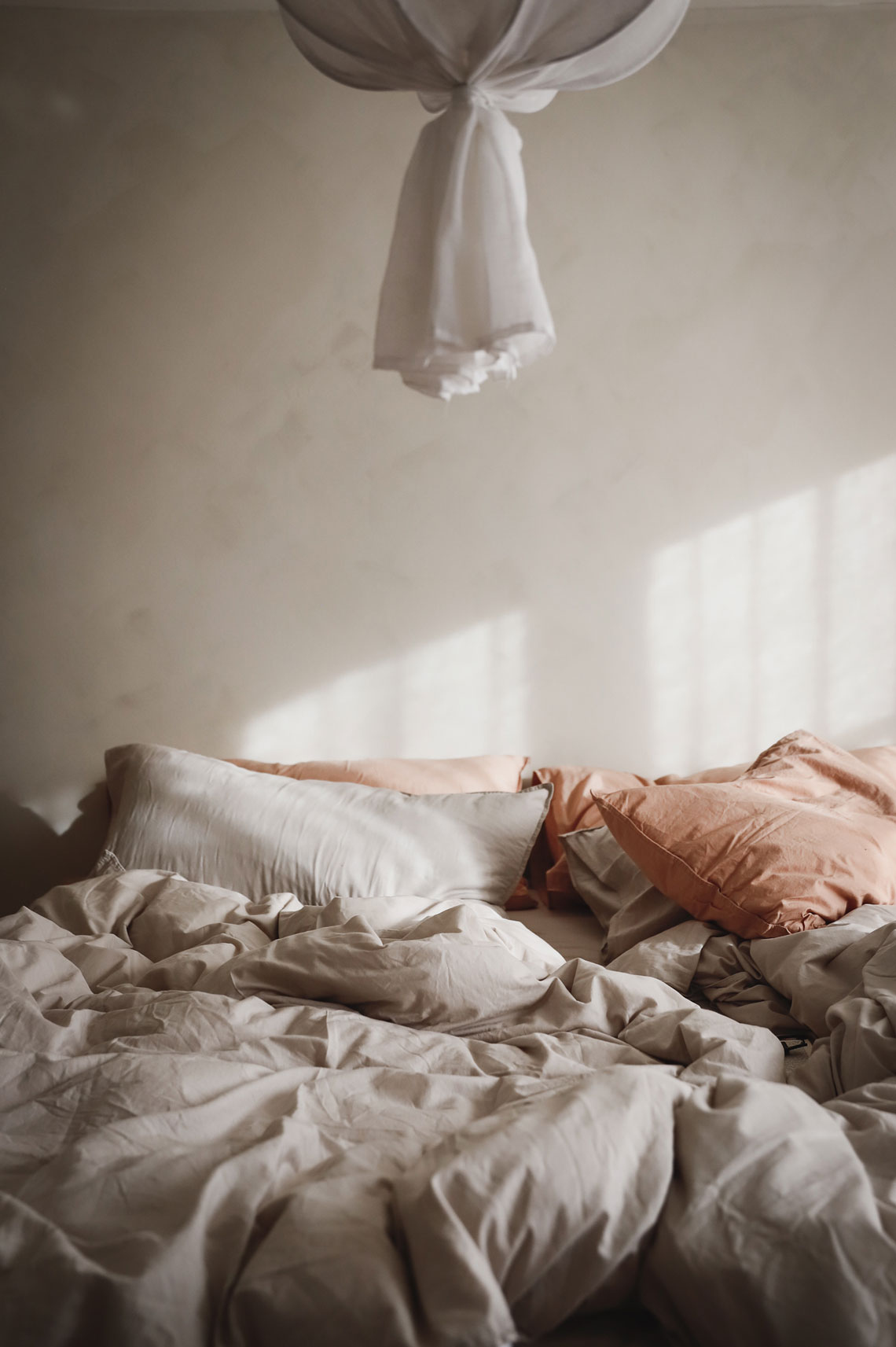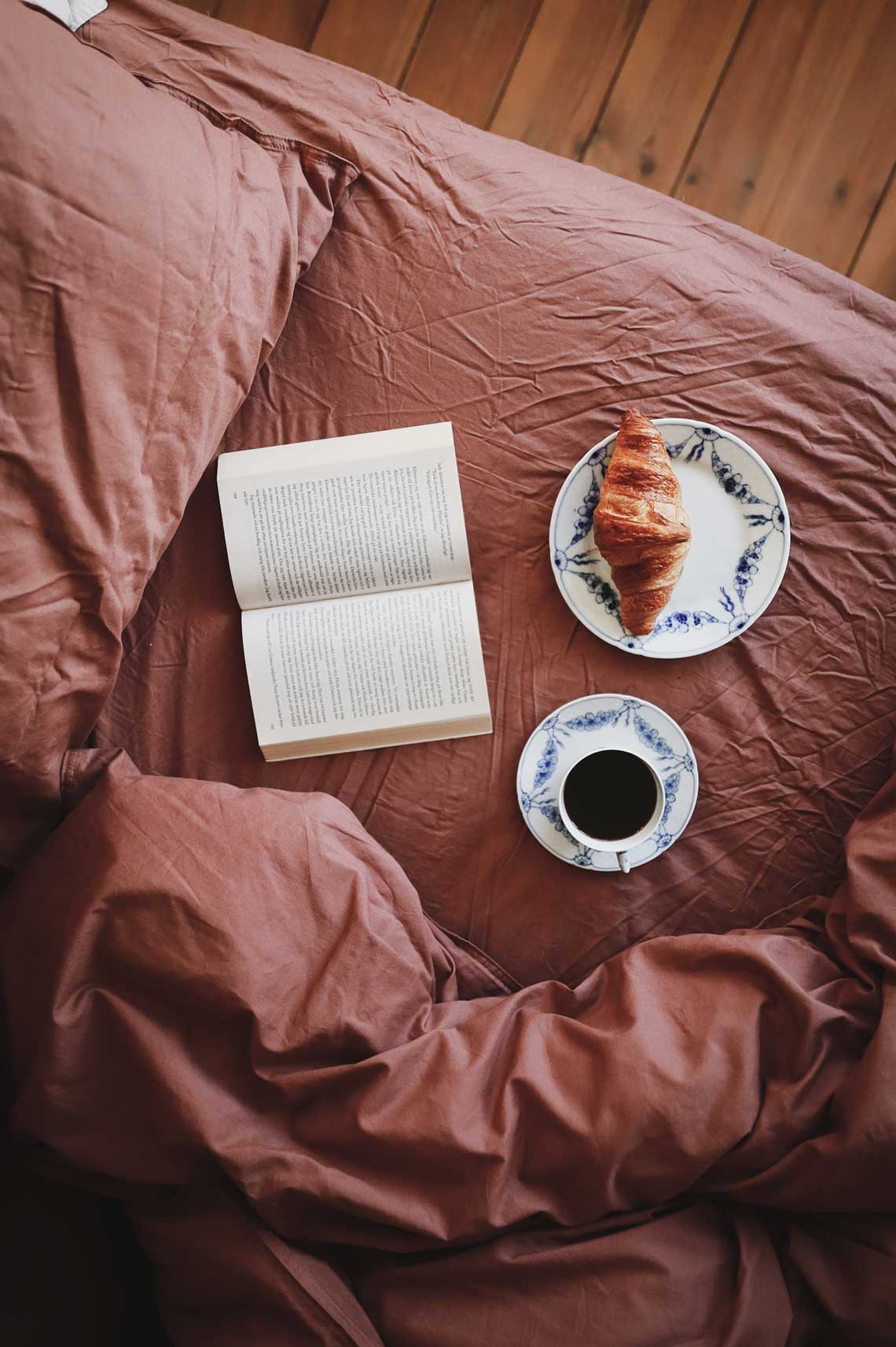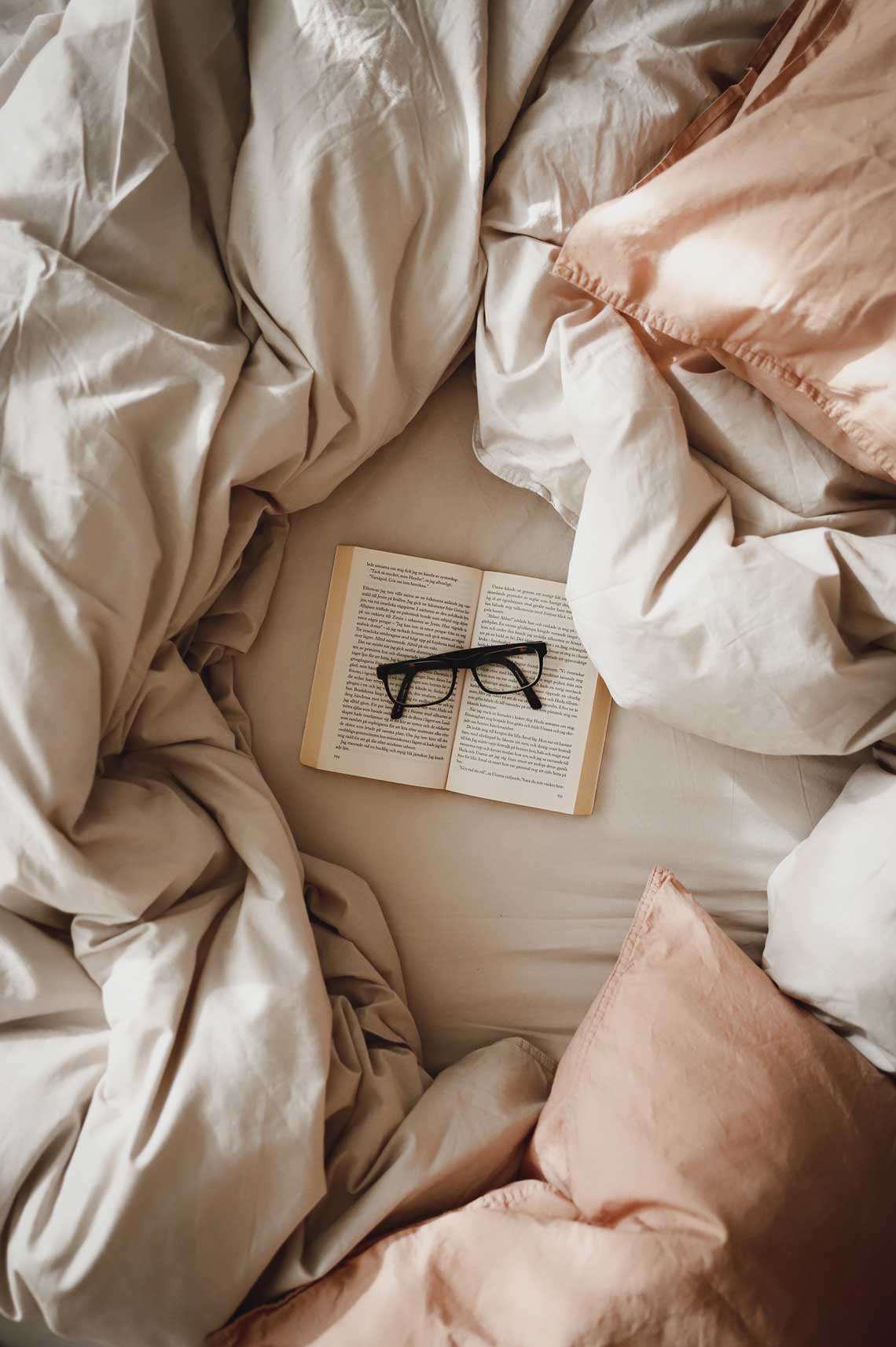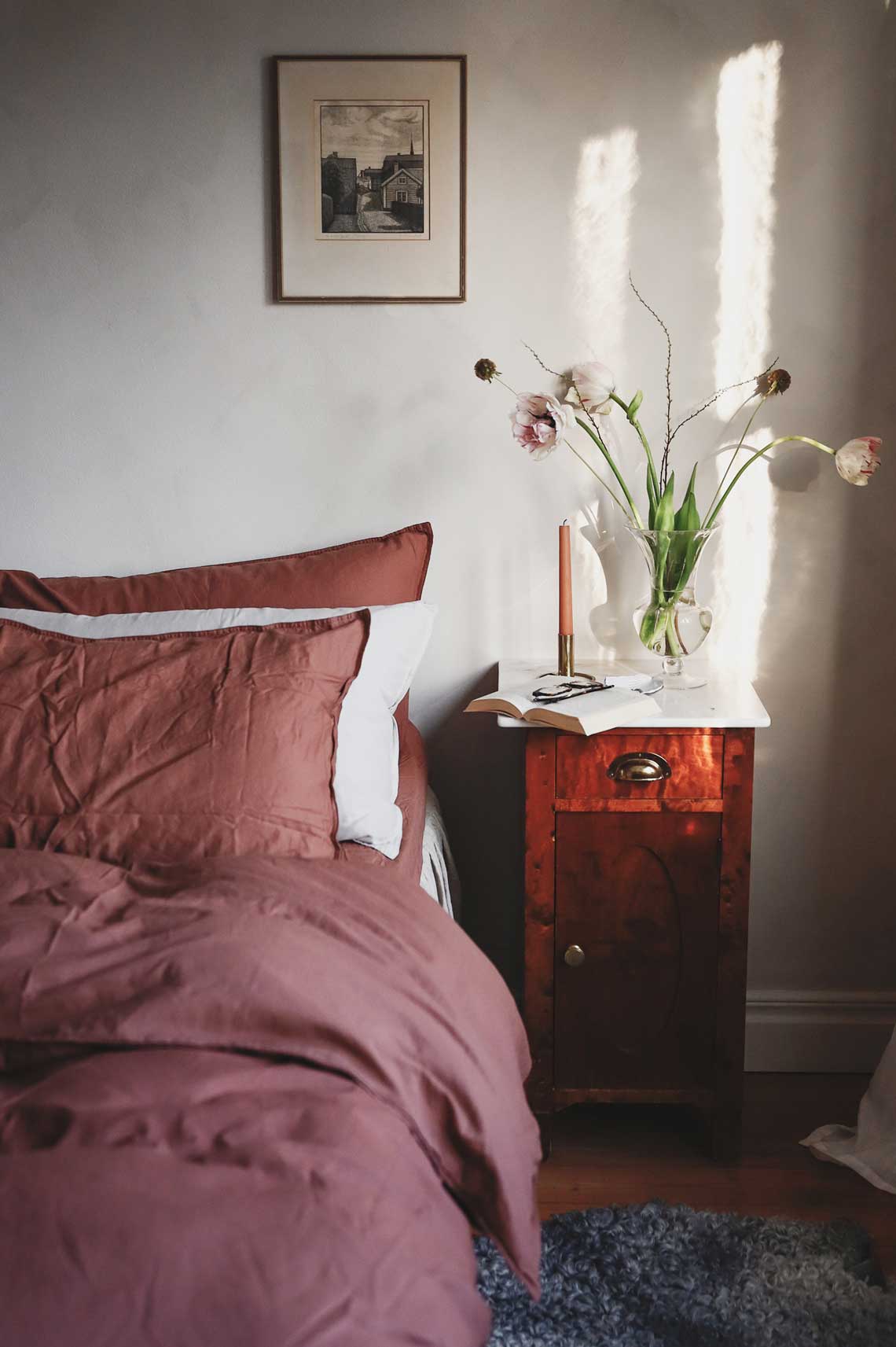 Want to know more about Emelie? Follow @emelie.sundberg or listen to her podcast here.
Words by Josephine Blix
Images by Emelie Sundberg
Shop the look