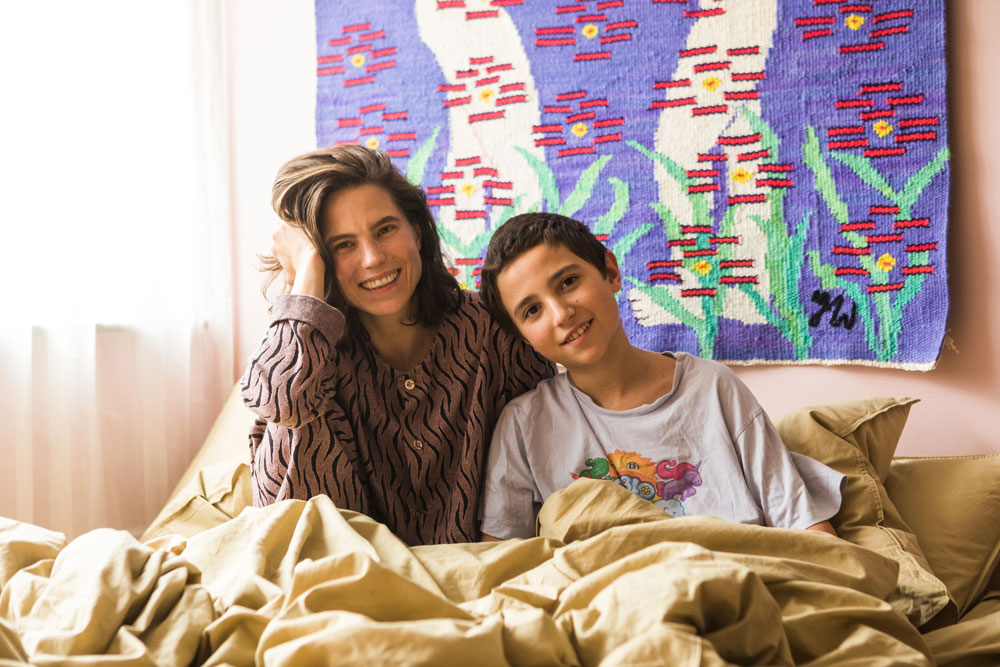 Drawing keeps her up during the nights, and if she doesn't collapse early, she solves climbing problems in her mind to fall asleep. This year, artist Siri Carlén has illustrated Midnatt's annual Christmas cards. Siri lives with her husband Sebastian Wadsted and sons Otto, Bruno, and Alvar in a southern suburb of Stockholm. When we visited, she and her oldest son Otto were home – eating breakfast and phone scrolling in bed. Compensate the December darkness by entering their colorful place and get a refreshing kick of pattern mixing and Siri's captivating coolness.
Tuesday evening ends:
Either in early collapse or with me sitting up and drawing half the night.
Before turning off the lights:
Checking Instagram, responding to emails, binge-watching an entire season of a TV series.
I sleep in:
Something that my mother (@strike) has sewn, the same as I had on during the day or just my underwear.
I share the bed with:
At best (and worst) four guys, usually one. Sometimes it shifts during the night.
On my nightstand:
An alarm clock.
On my partner's nightstand:
A hibiscus.

My best tip for a good night's sleep:
Vacation.
Keeps me awake:
In a positive sense – ongoing drawing.
In a negative sense – anxiety.
My version of counting sheep:
Solving various rock climbing challenges in my mind.
My best midnight snack:
Pick and mix candy.
My evening beauty routine:
Toothbrushing and a super-moisturizing cream on my dry face.
Favorite bedroom feature:
Company.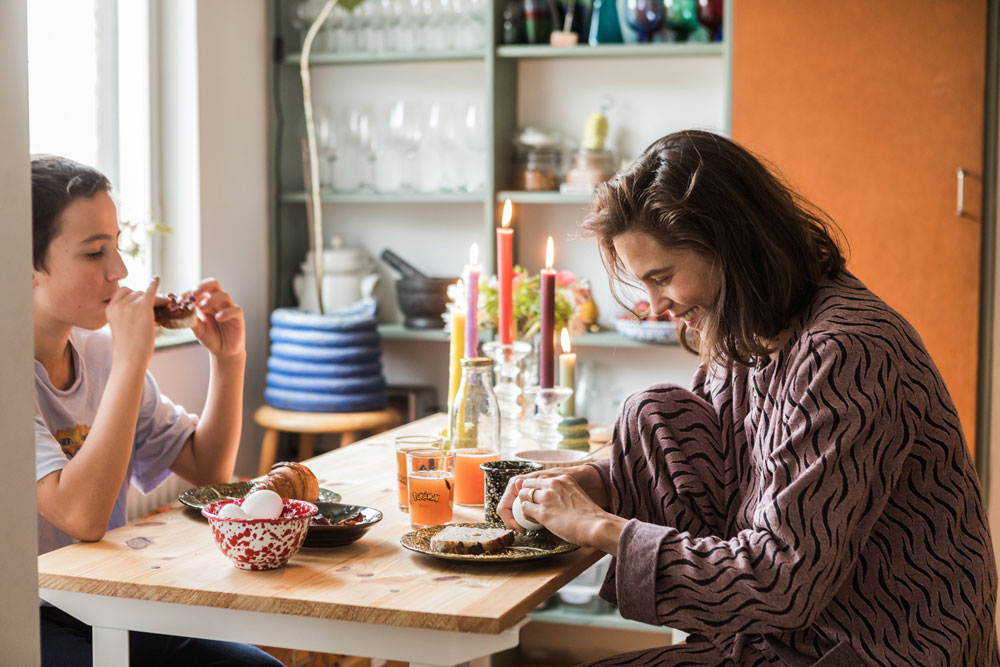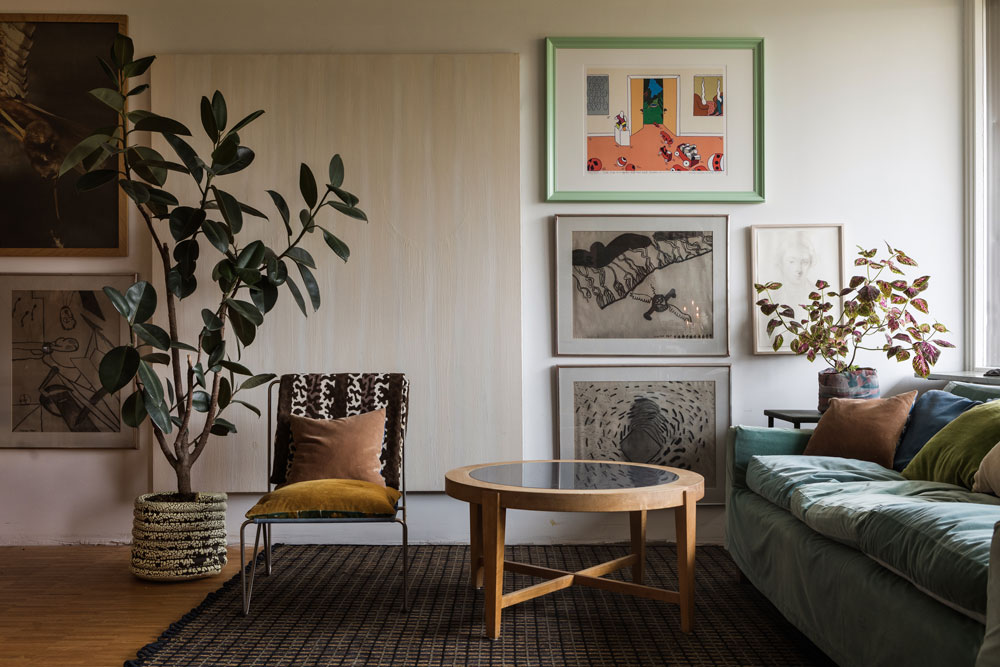 Wednesday morning starts:
In my bed (which I don't want to leave).
My alarm sounds like:
An air raid siren.
The first thing I see:
Instagram 🙁
My morning mood:
Incredibly bad.
Everyday breakfast:
Eggs, yogurt and coffee. Plus bread if anyone has baked.
Birthday breakfast:
Danish pastry and coffee.

A dreamy weekend morning:
When I get to eat breakfast the whole morning until lunch and no one starts arguing.
Morning beauty routine:
Shower, coffee and climbing.
My do's and don'ts when making the bed:
Have nice duvet covers and sheets, so you don't have to make the bed! I can't stand when the bed mattress and sheets slip around. Tight bedding at the bottom is the most crucial thing in a bed for me. On top of that, it can be as sloppy as anything.
Also, we just have to ask – where can we buy your awesome art?
You can buy it directly from me – just ask! @siricarlen / @siricarlen_drawings #siricarlen_forsale
Text by Antonia af Petersens
Photo by Mikael Lundblad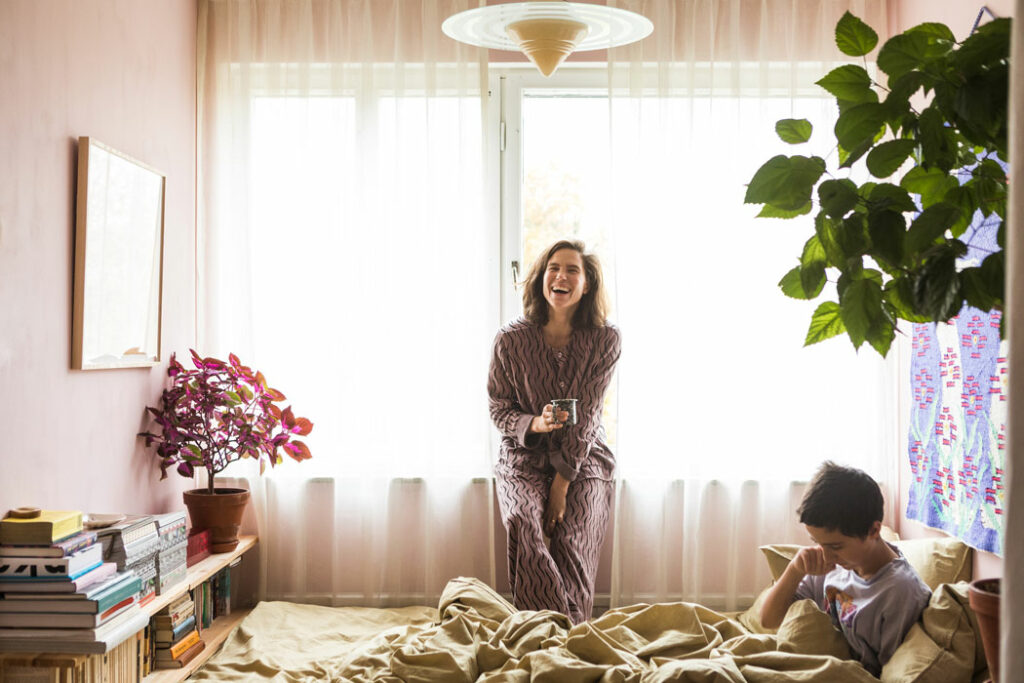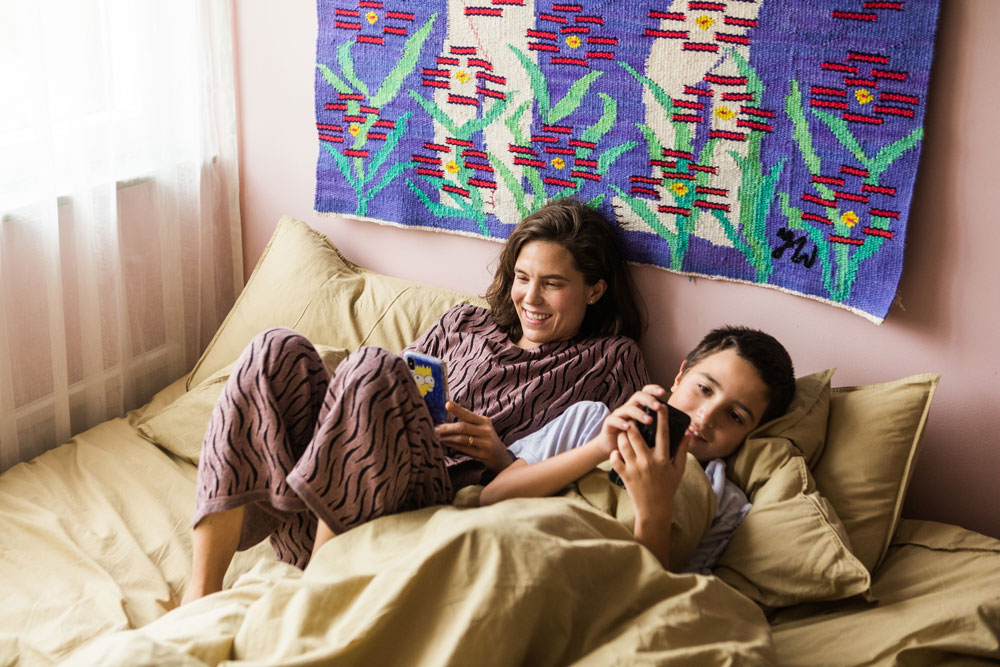 Shop the look