"No plans, duvets in the living room and sourdough buns in the oven – that is the perfect weekend recipe for us."
In this mini-series we present a minimized version of our In Bed With interviews – now we focus on the little ones, their favorite fairy tales, and mini routines.
This weekend, we're slowing down with Danish stylist and writer Julie Wittrup Pladsbjerg, her daughter Vanilla, 5, and baby Saxo. Surrounded by herringbone floor and crown moldings, we bake sourdough bread, move fluffy bedding from room to room, and drink lukewarm tea watching Disney movies.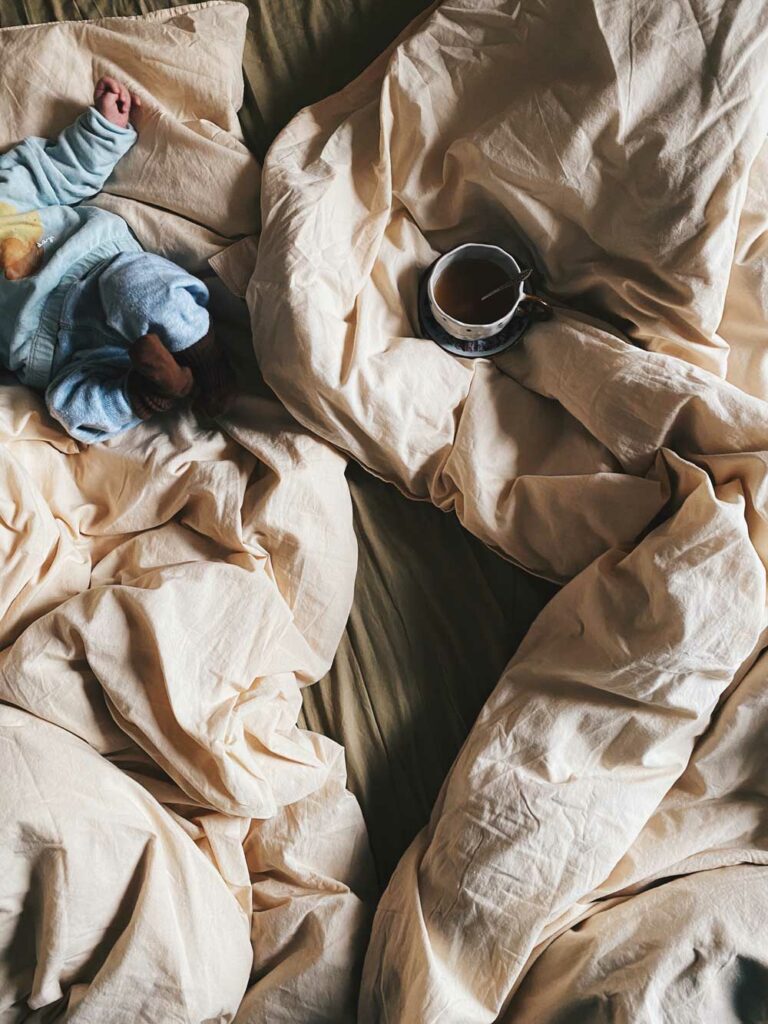 Tea sippin' in bed
With a new baby, I mostly drink lukewarm tea nowadays. Life has changed so much since Saxo came. I didn't think I could love a person as much as Vanilla, but it's possible. That's a wide eyeopener – how much love those little persons give you.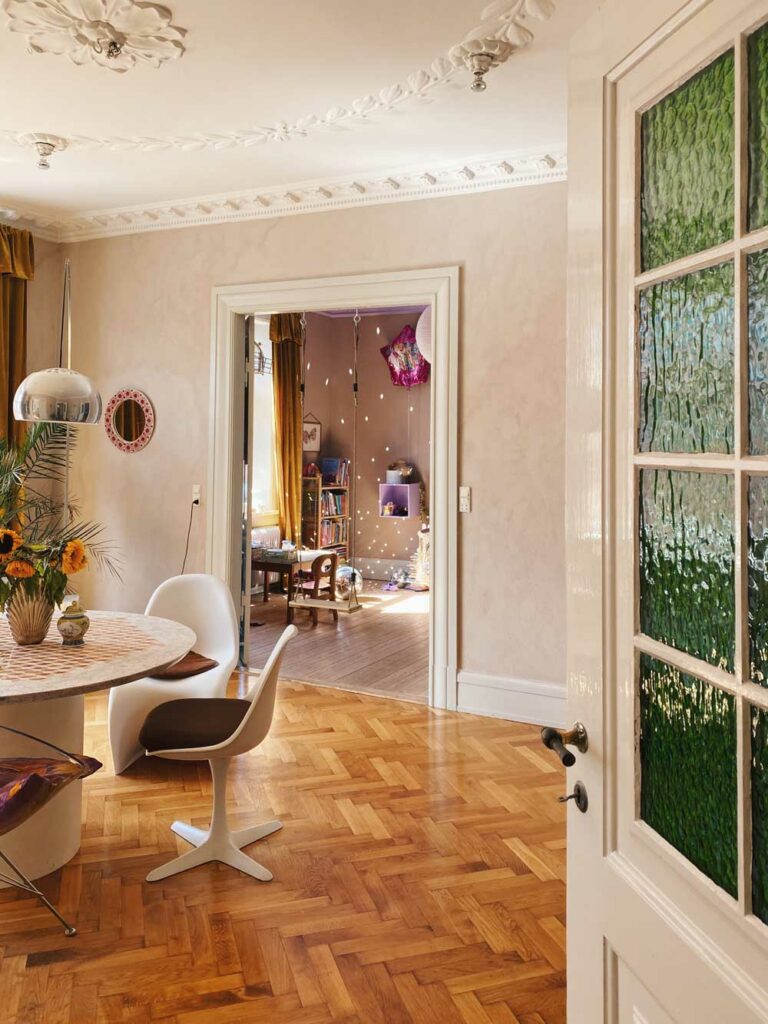 Space for play
We have two kids, but none of them sleep in their room. Their place is more of a playroom with space for disco dancing, toys, and creativity. Instead…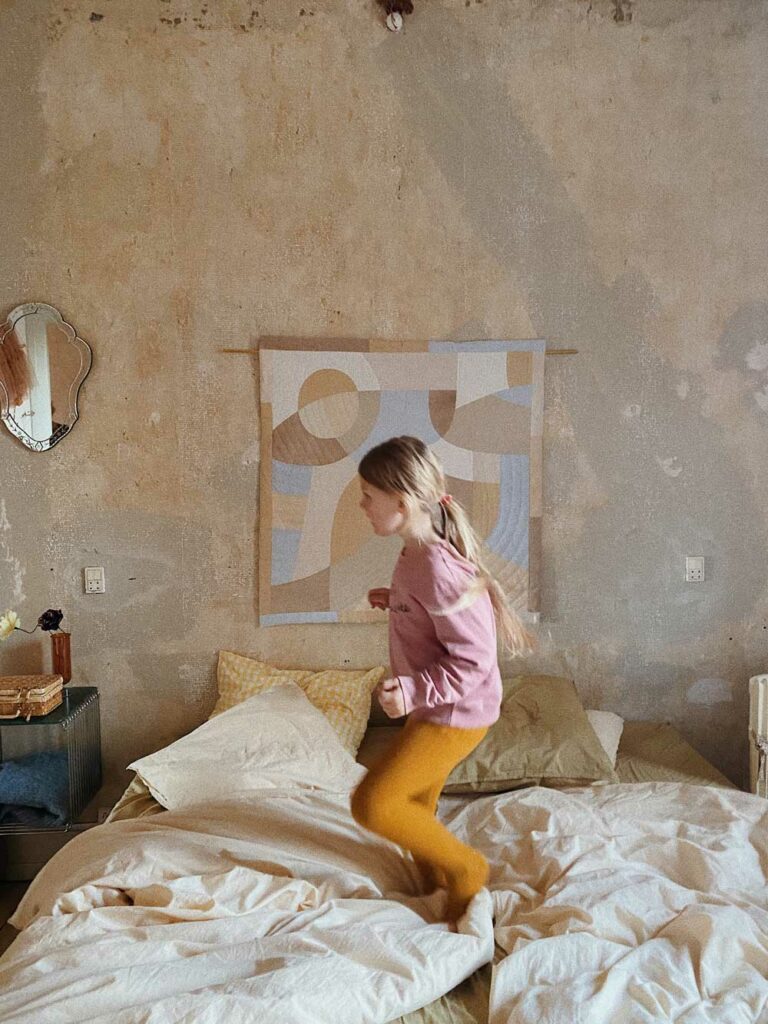 …all of us cuddle up here when darkness falls. Our girl, Vanilla, has always squeezed in between me and my husband Mads. After baby brother Saxo came along, we added the crib on the side. It's actually really cozy sleeping the whole family together.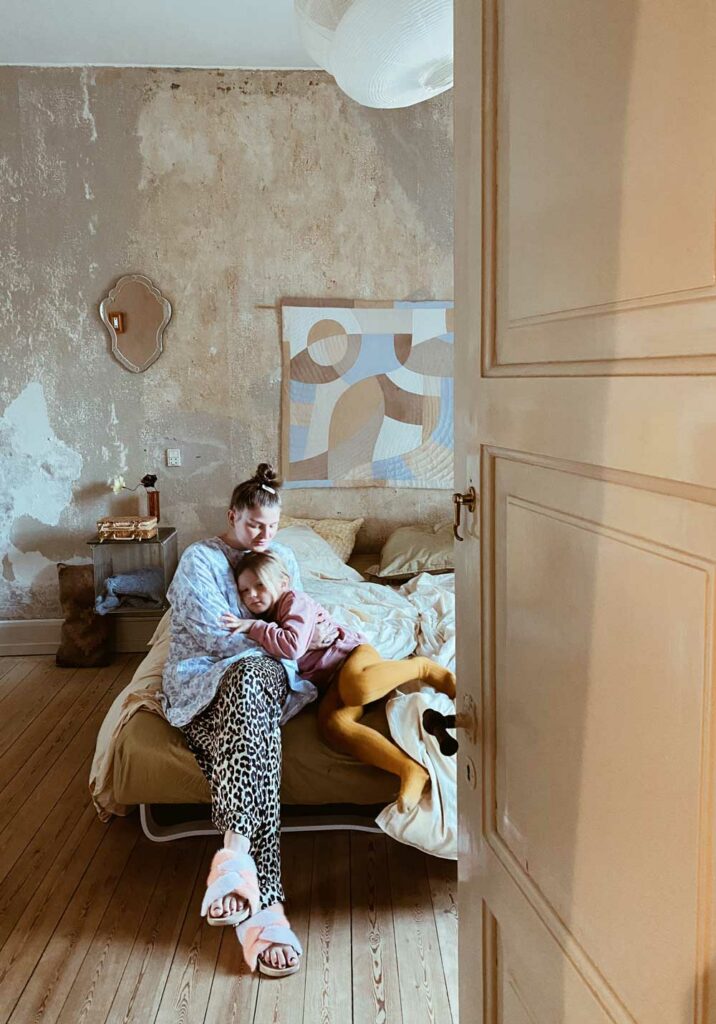 Room for everyone
Many can't understand our decision of bed-sharing at all and would never be able to fall asleep next to a tossing-and-turning 5-year old. But the feeling of going to bed in clean bedding with your daughter laying in the middle with closed eyes, relaxed body, and deep breathing – there is nothing better, I think.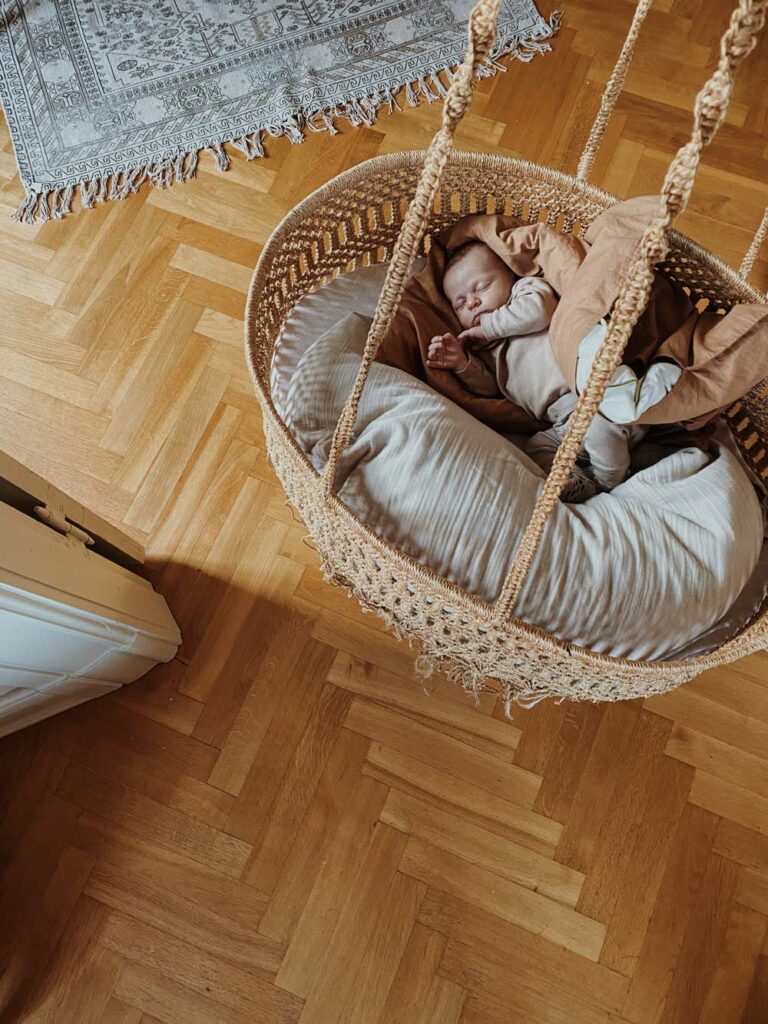 Swing baby
During the days, Saxo enjoys his hanging crib. It is vintage, from my husband's big sister, who has three kids. All of them have slept in there too.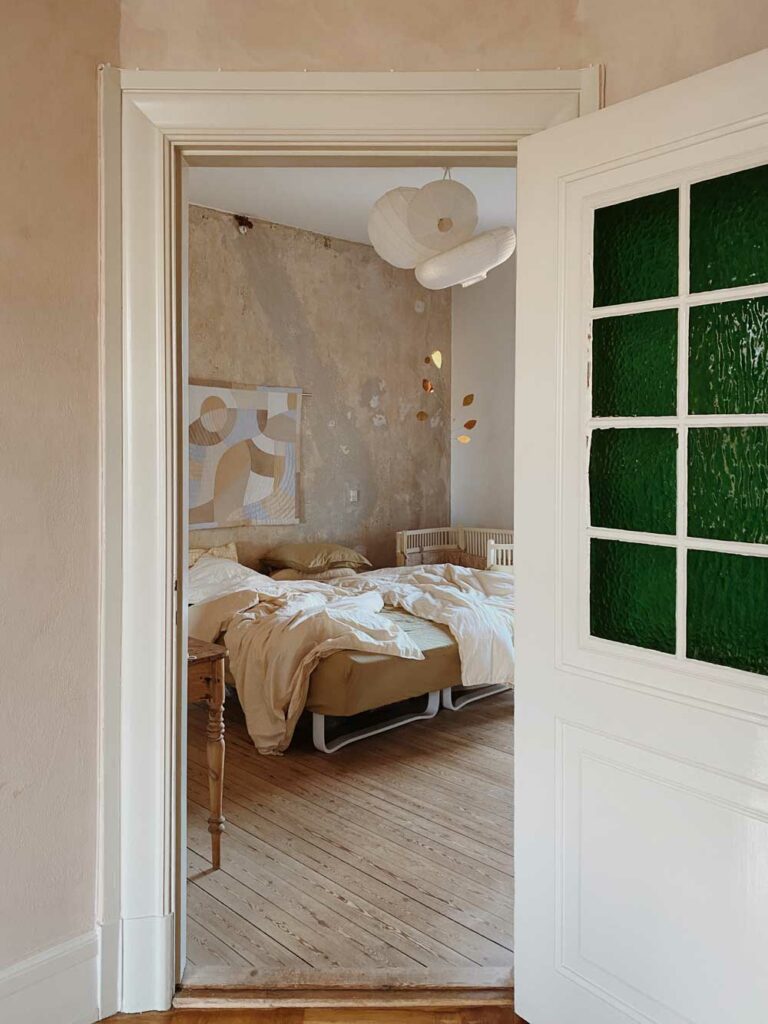 Slow family-time
Just like bed-sharing with the kids is an active choice, we have also decided to spend as much time as possible together as a family. Especially during weekends, it's nice to slow down together at home after a hectic week.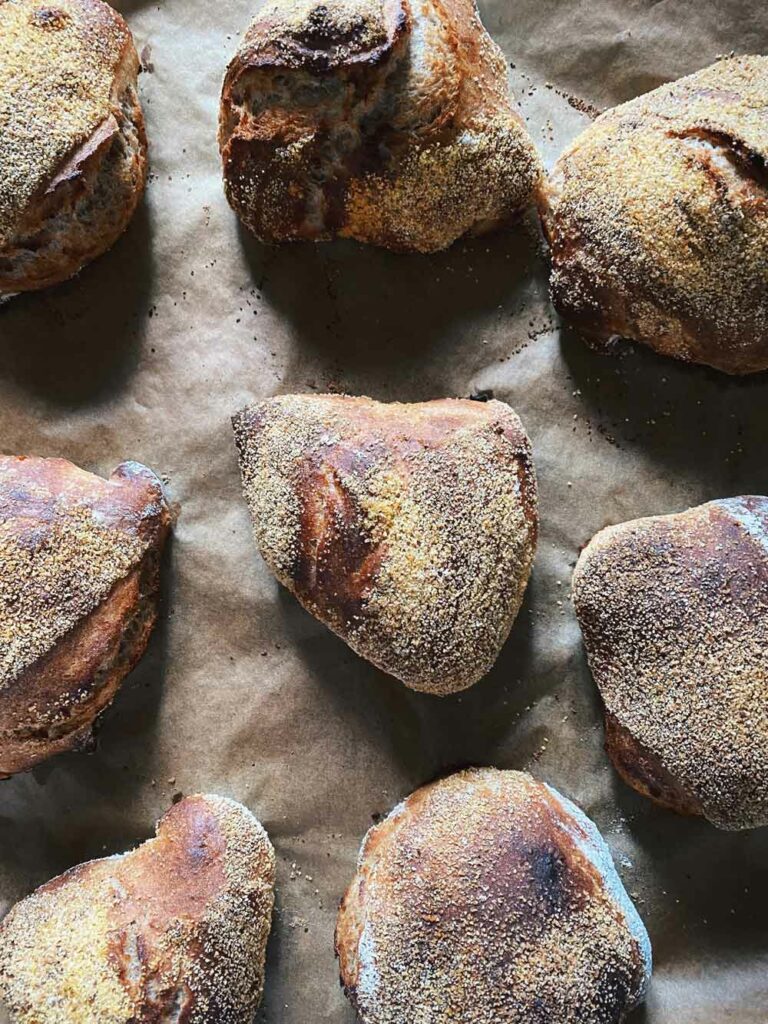 The weekend recipe
Weekends without plans, with duvets in the living room and sourdough buns on the table – that is the perfect weekend recipe for us.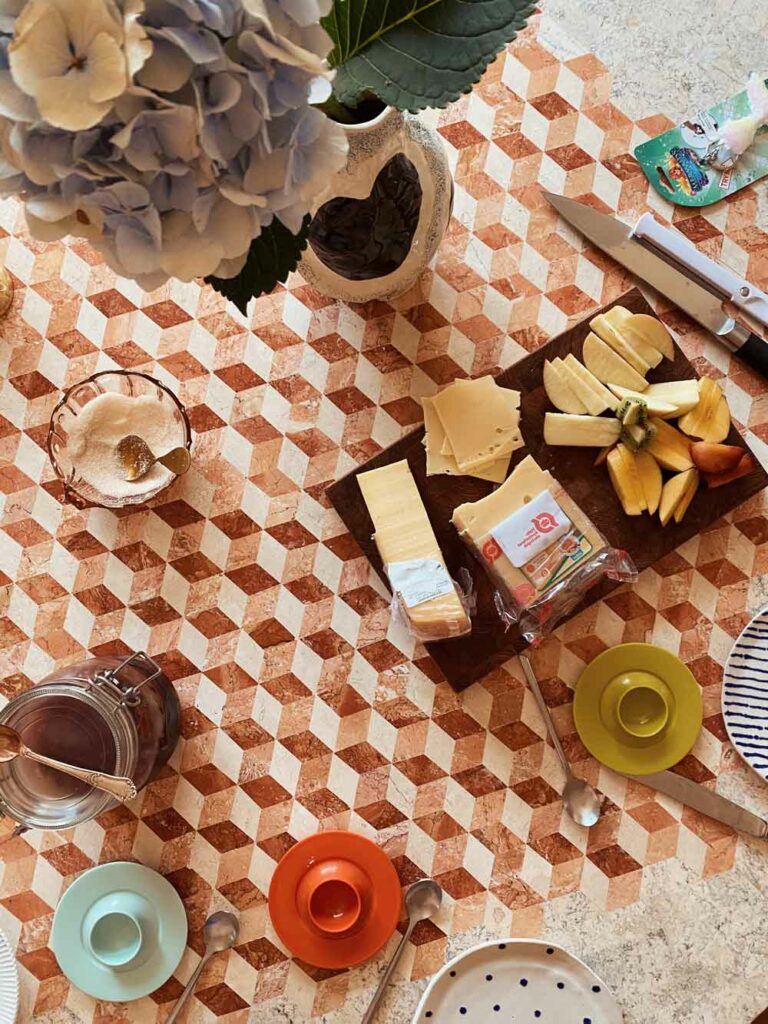 Say cheese!
When we take the buns out of the oven, there will always be a selection of hard cheese to put on top. We all love that.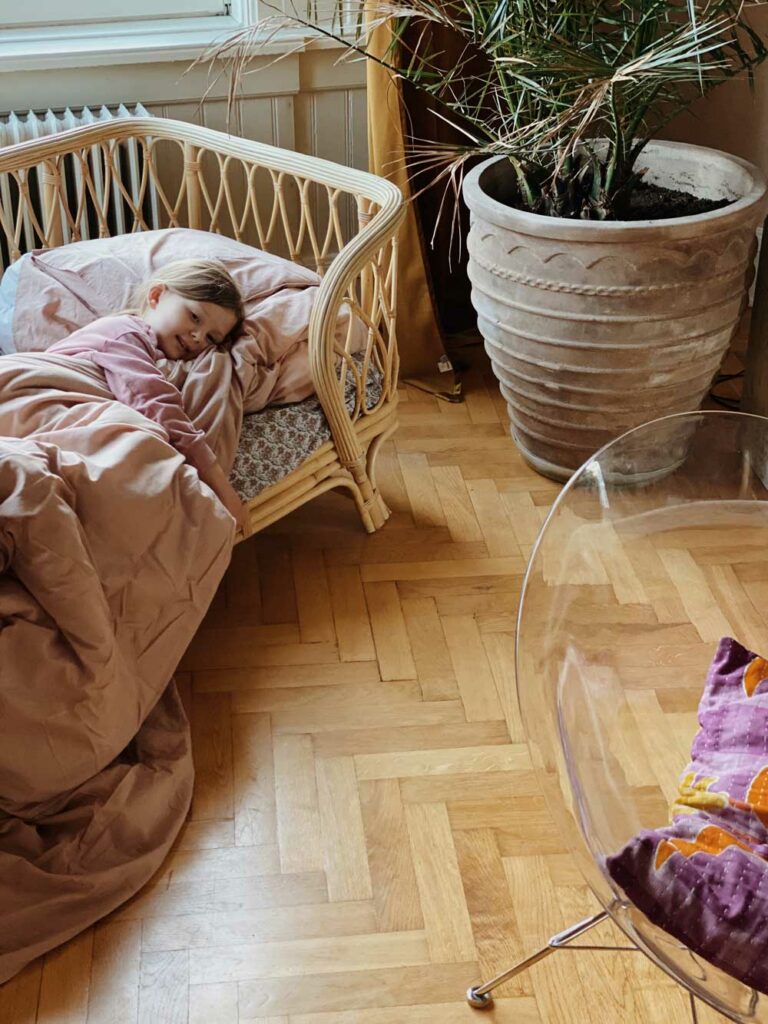 Undemanding Sundays
Weekends can also offer Disney movies in daybed one afternoon. Vanilla's favorite movie right now is Aladdin (we just got Disney + like the rest of the world, haha!)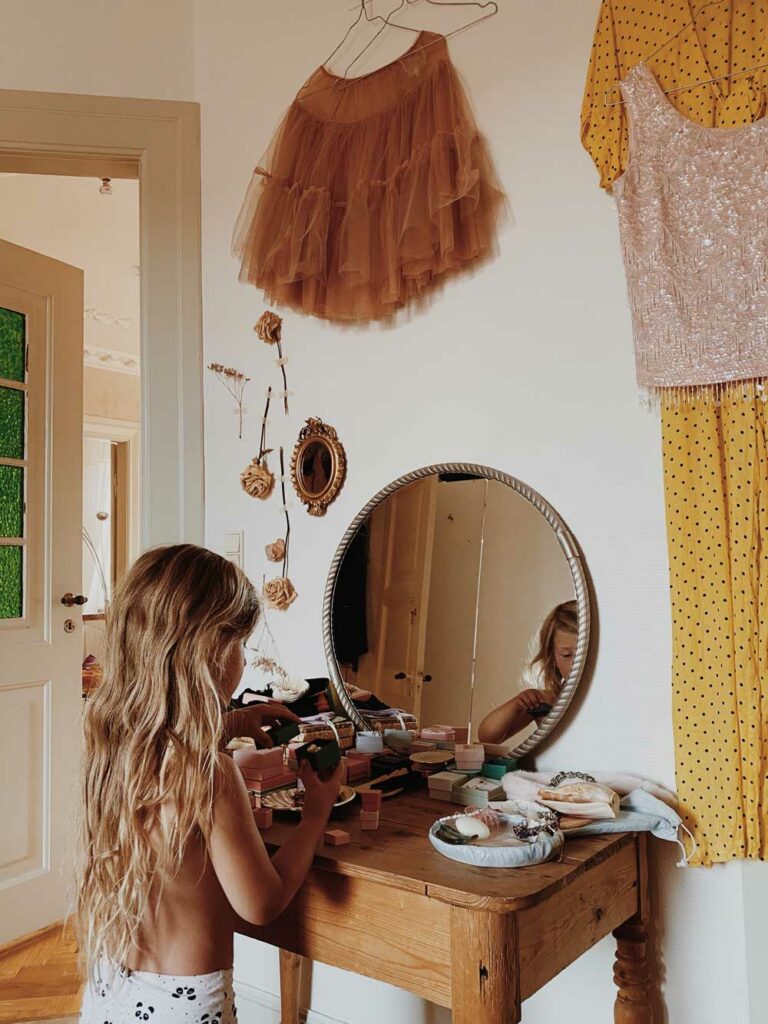 Sparkling dreams
At my desk in the bedroom, I have all my jewelry. Vanilla loves to look at them and imagine that they were all hers.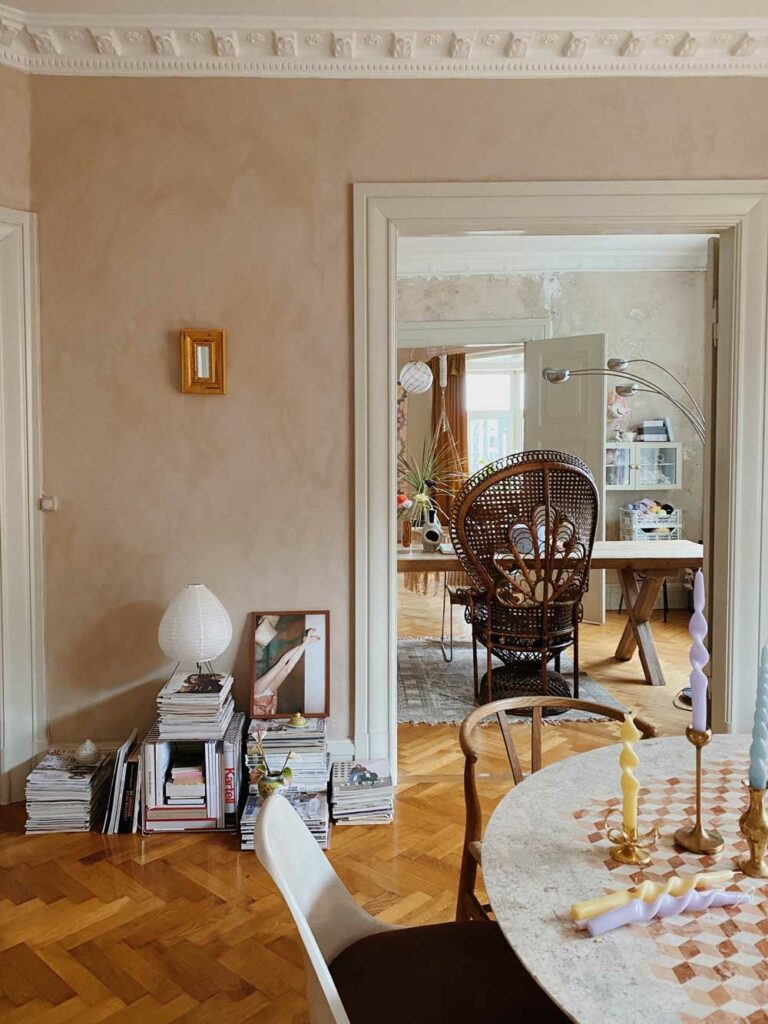 Tone-in-tone = inner calm
I find it peaceful to surround myself with a few colors. In our home, we have golden and warm tones that harmonize and create a tranquil tone-on-tone expression. That makes me calm.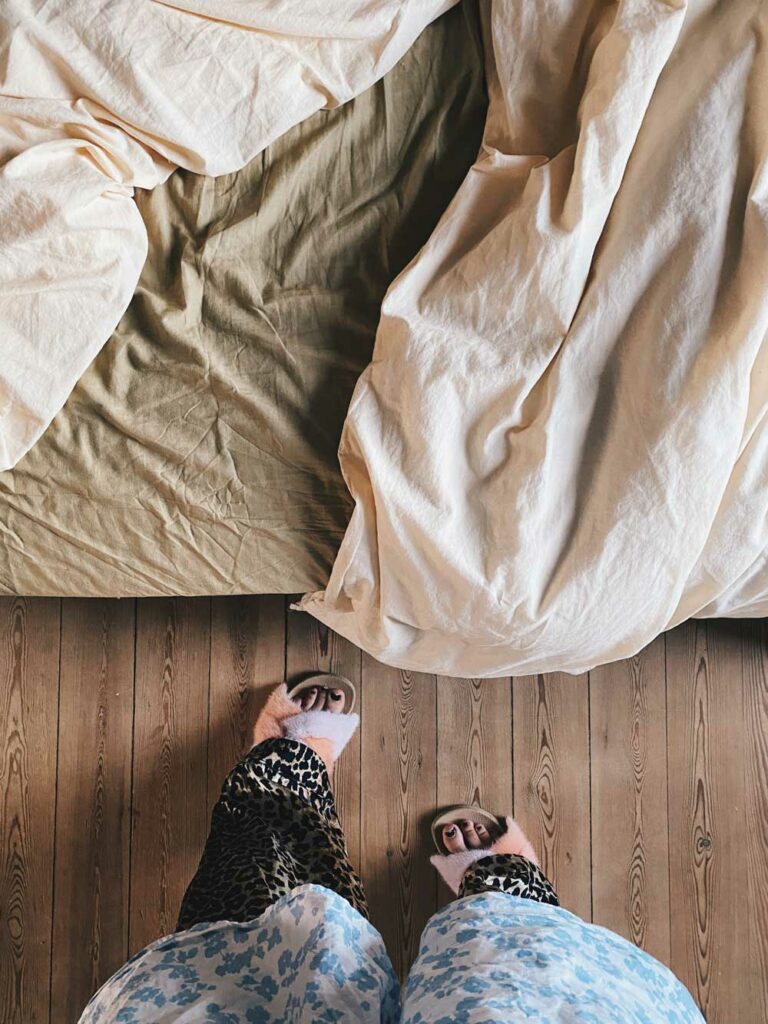 Mixing natural materials
On the same topic, materials can also have a significant impact on me. Burnt earth tones dominate our home, and the materials are natural with a mix of wood, wicker, and marble. When we go to bed, it feels good to dive into a pile of organic cotton.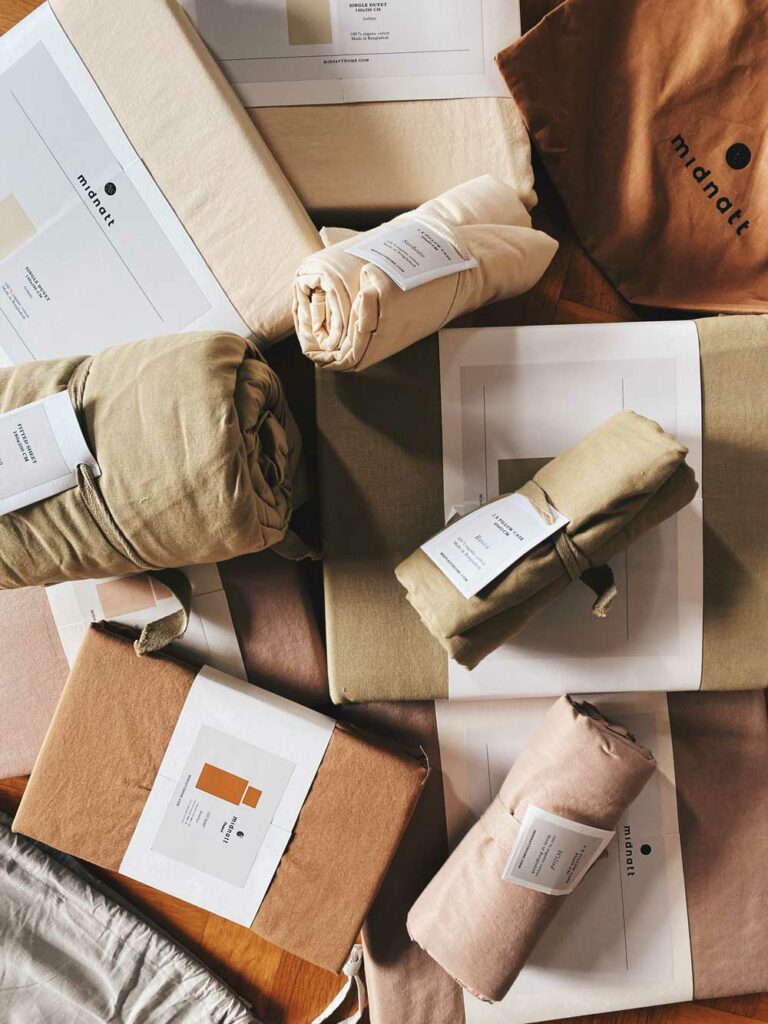 Words and images by Julie Wittrup Pladsbjerg
Shop the look