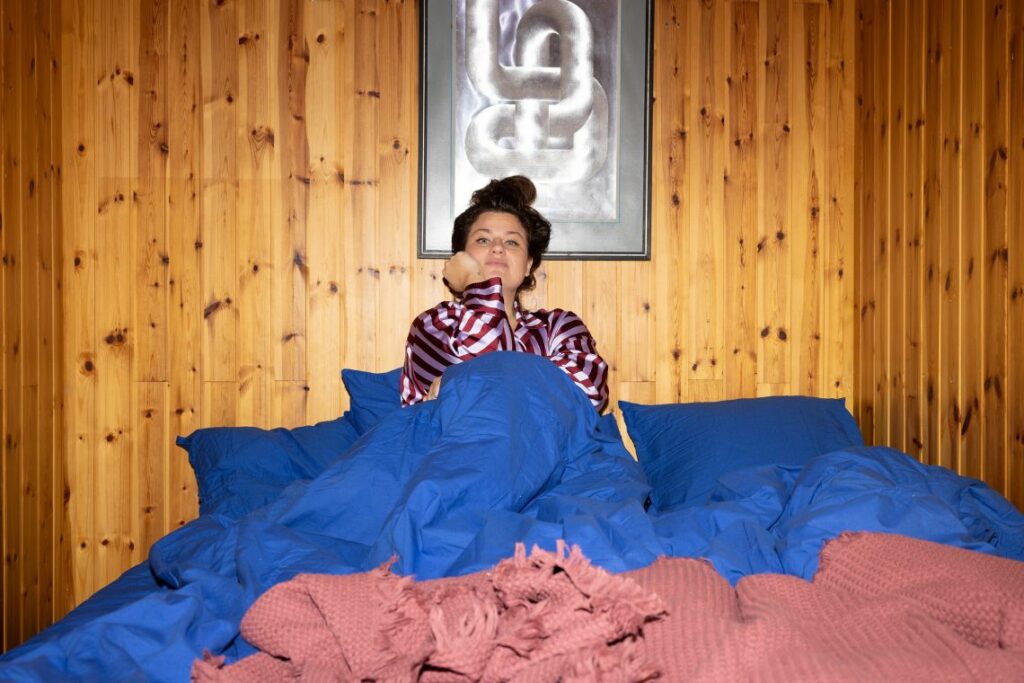 No one owns the ground she walks on, like Kakan Hermansson. She also spreads love around her like a water sprinkler for dry souls. So for her to invite us to her country house in Sörmland has been a dream since we first heard about it. And the funny thing is, dreams do come true. So please enjoy this vivid story because it's beautiful and authentic in every single way!
My house: A villa created by a mathematics teacher and artist in the 70s in Sörmland. (During the weeks, an apartment in Hägersten)
We live here: Me – Kakan, 41, Tony 5, and all of our friends
What I do: Artist, writer, podcaster. Currently up to date as the star leader of the Swedish ELLE awards.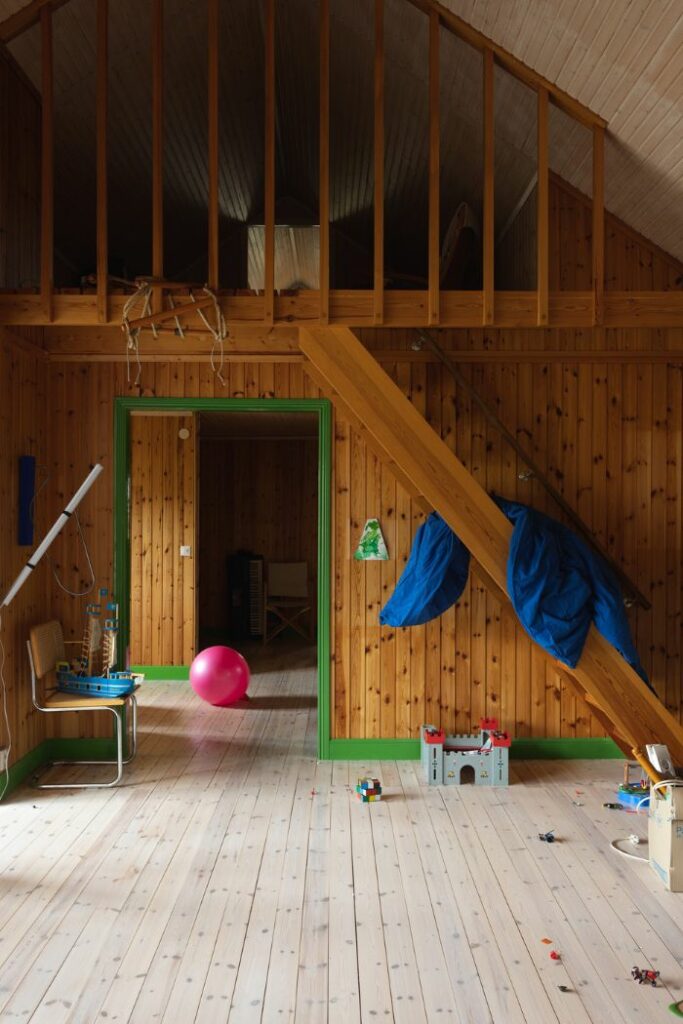 Tuesday evening ends at:19 for my son and 00 for me.
Before turning out the lights, you always: Kiss my son good night, and then I stare at his perfect face for a bit.
Who/what are sharing your bed: My son and 49 stuffed animals.
You usually sleep in: Nothing but my Midnatt sheets.
On your nightstand: You will probably find Books about rap, religion, prostitution, and Alfons Åberg.
Your best tip for a good night's sleep: Working in the morning, do Brazilian jiu-jitsu at noon, steam off in the sauna with a quick dip in the sea afterward, and cook some good food and try to rinse that ADHD brain of mine for a while. Then – I finally fall asleep.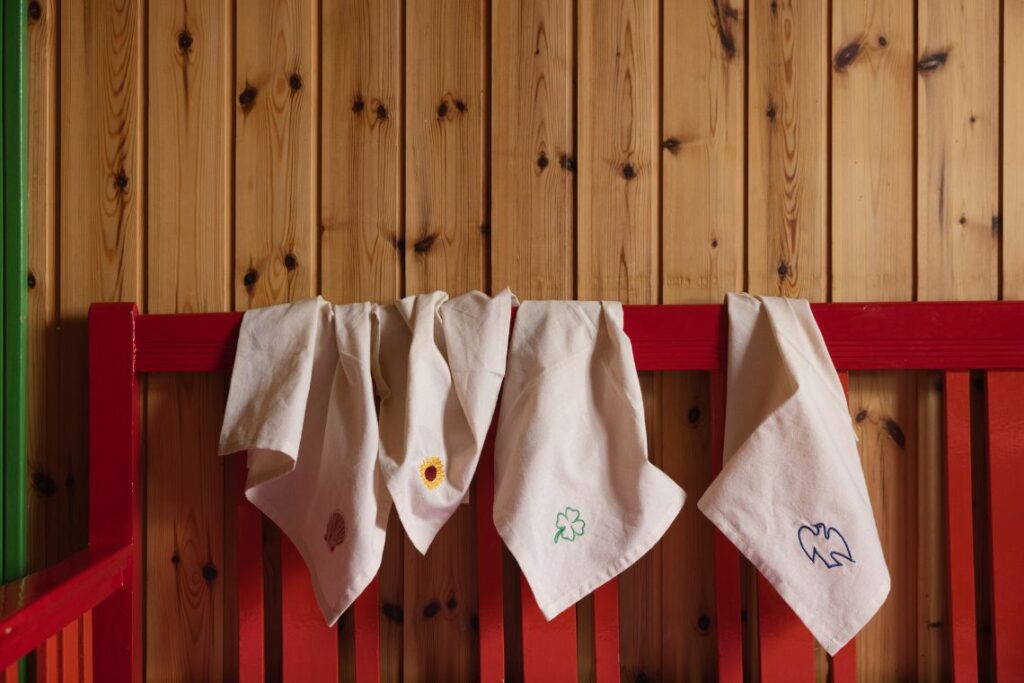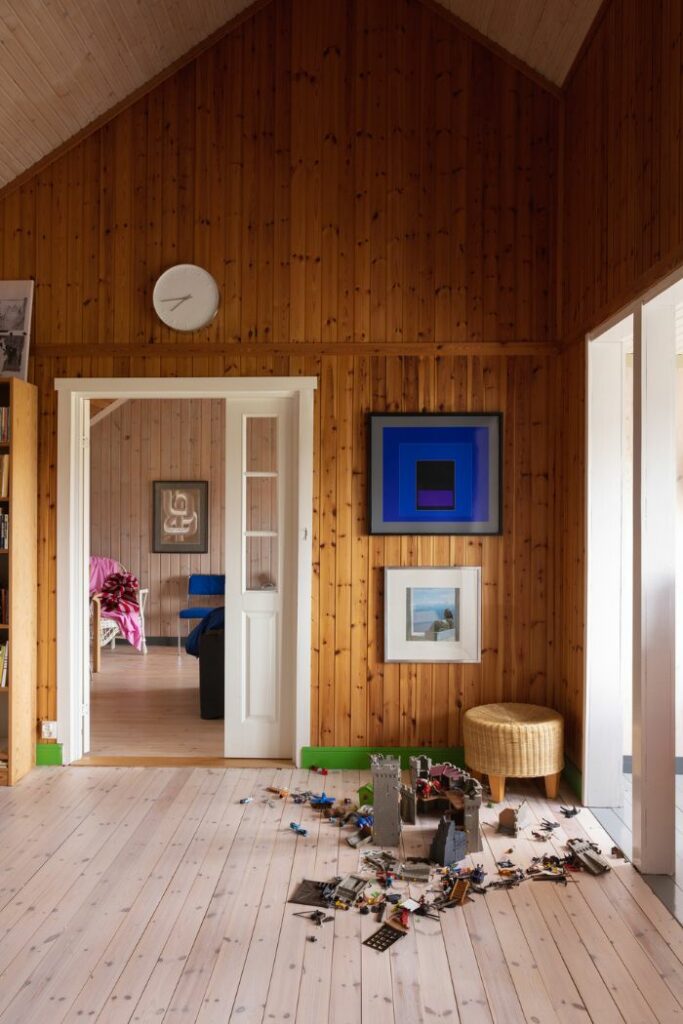 Your evening beauty routine includes: Cleansing balm, bha-toner, and night mask from Maggie by Kakan, my skincare brand. But really, sleeping with makeup won't kill you.
This keeps you sleepless at night: The entire world, unfortunately.
Instead of counting sheep, you: Pray to God.
The best thing about your bedroom: That it's dark and cold.
Your best midnight snack: Soda.
Wednesday morning starts at: 05.45, me trying to eat a sandwich or an egg and get to my Bjj-club and do the morning class. No beauty routine, just comfy clothes before training. Not really a routine kind of girl.
Your alarm sounds like this: This morning, somebody told me it sounds like a Serbian setting, and I guess that sounds about right.
The first thing you see when you open your eyes: My shelf of expensive shoes, money that I'll never see again – staring at me, making fun of my vanity.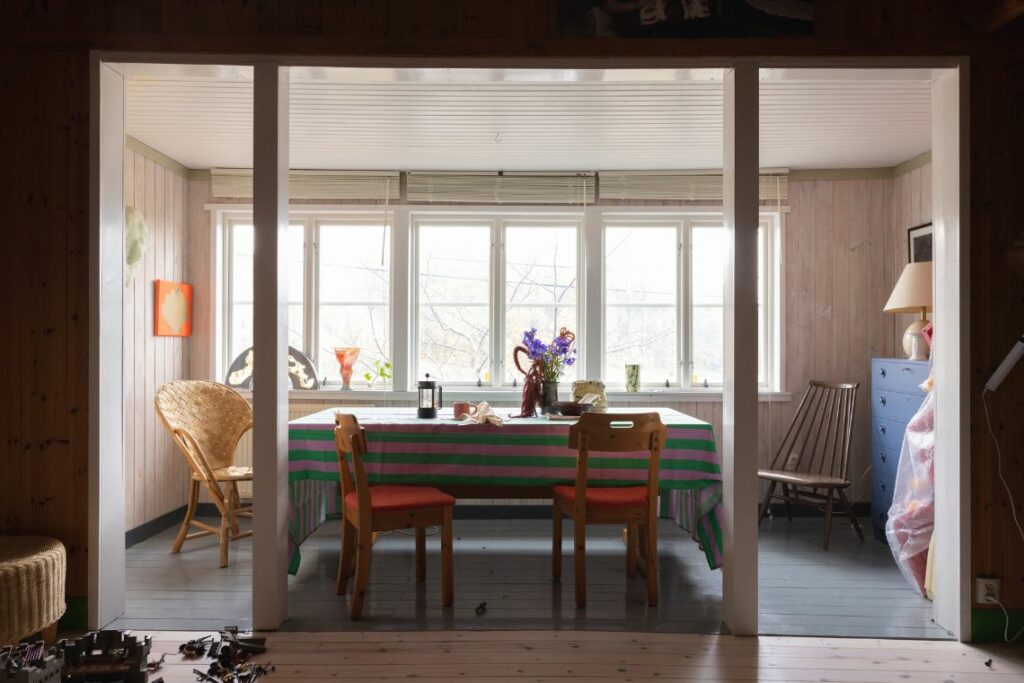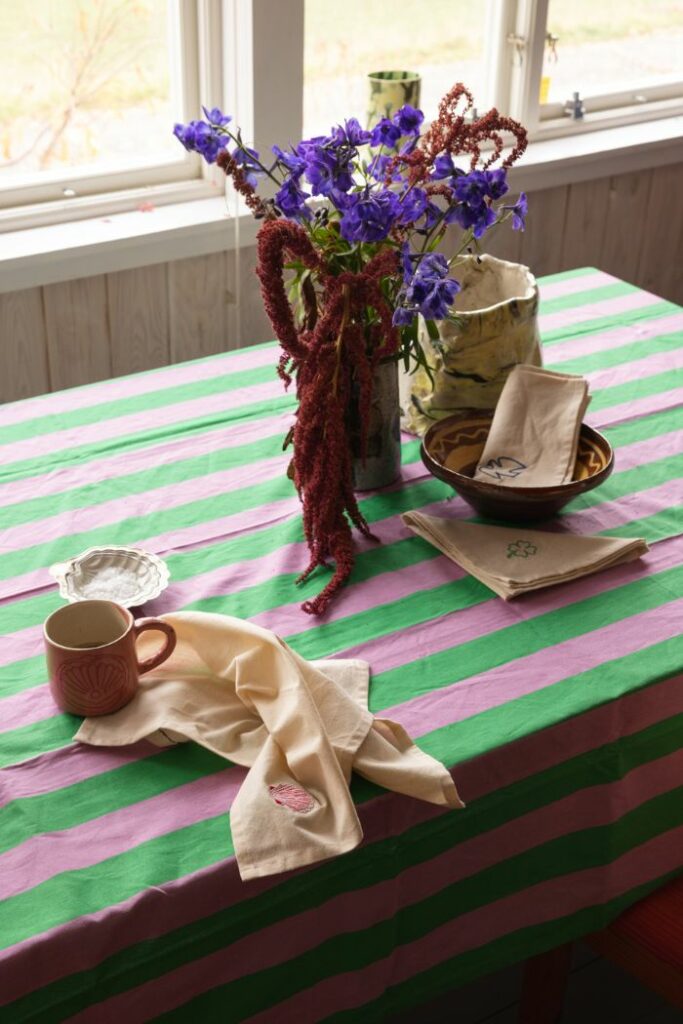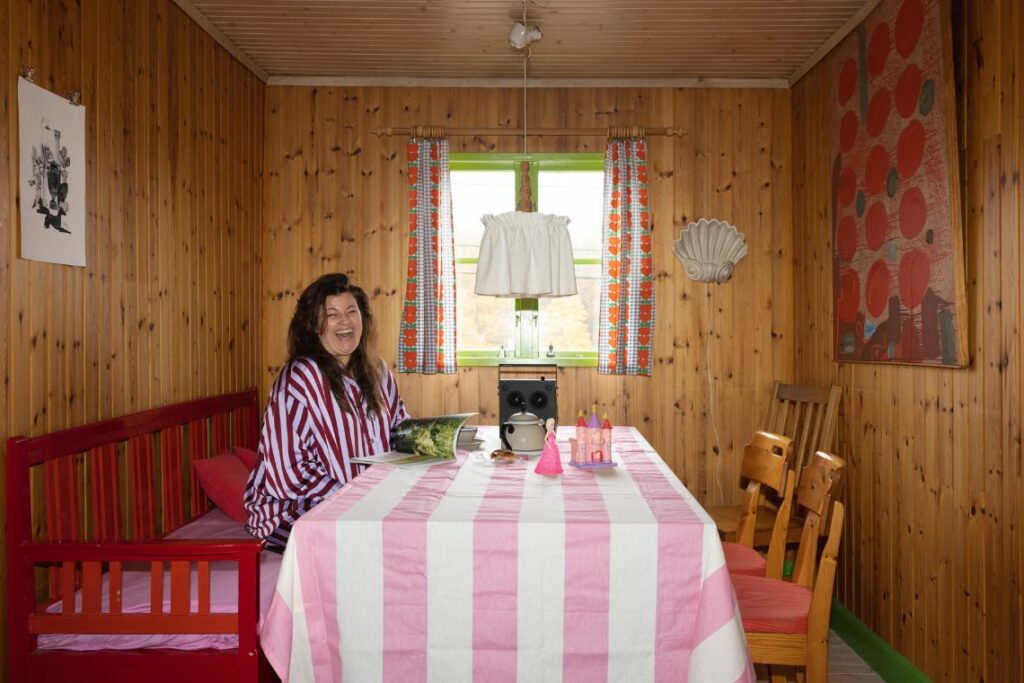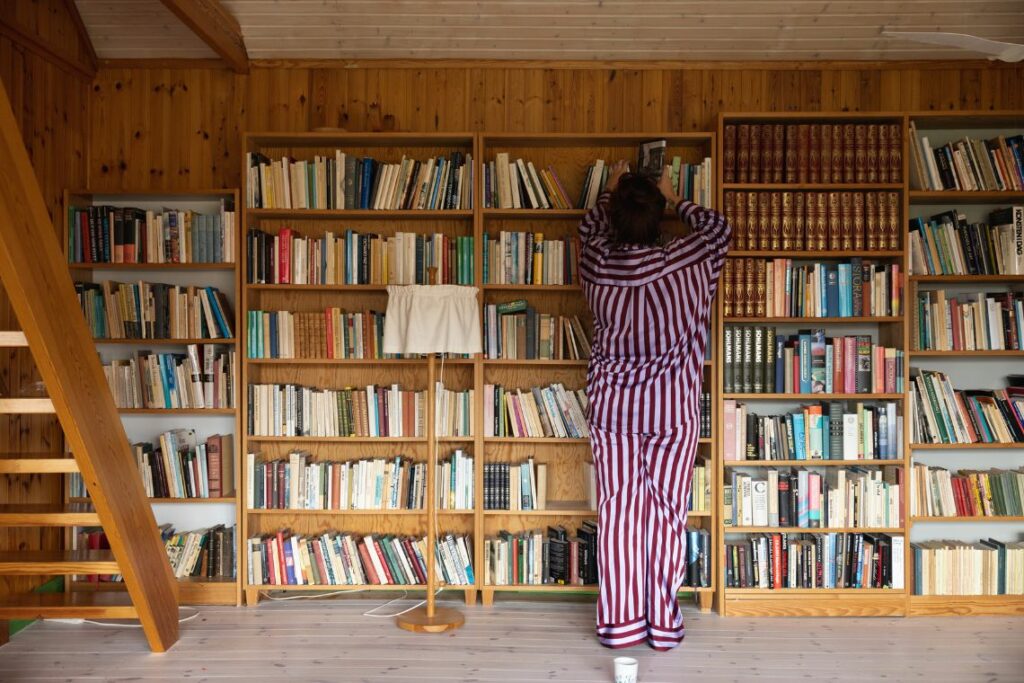 Your morning mood could be described as: Always happy, and my dad told me a couple of years ago that my morning mood has always been fantastic, even as a kid. Not to brag but..
A normal breakfast would be like: Sometimes ölkorv, a really underestimated meal. Otherwise, coffee, Elvanse and a tired "knäckebröd sandwich".
Your birthday breakfast should be like: Cake? I hope!
Your morning beauty routine includes: I'm the worst at morning routines, always telling other people what to do, and always cheating myself. BUT, in wintertime, the most important thing is to wash your face in the morning, to wash away old products and dead skin, and give space for new life.
A dreamy weekend morning could be like this: Me getting up, lighting a fire in my living room, eating breakfast on the sofa, bringing the duvet, and watching a movie. Maybe go for a walk in the forest, visit the church, dip in the lake, and then go home, light another fire, and watch more movies.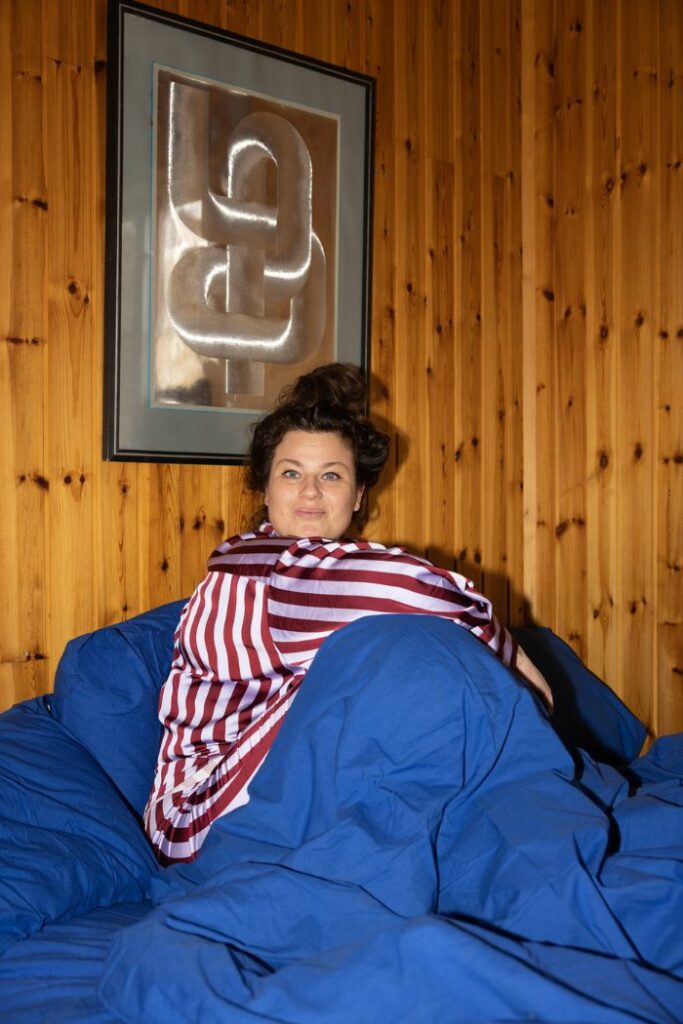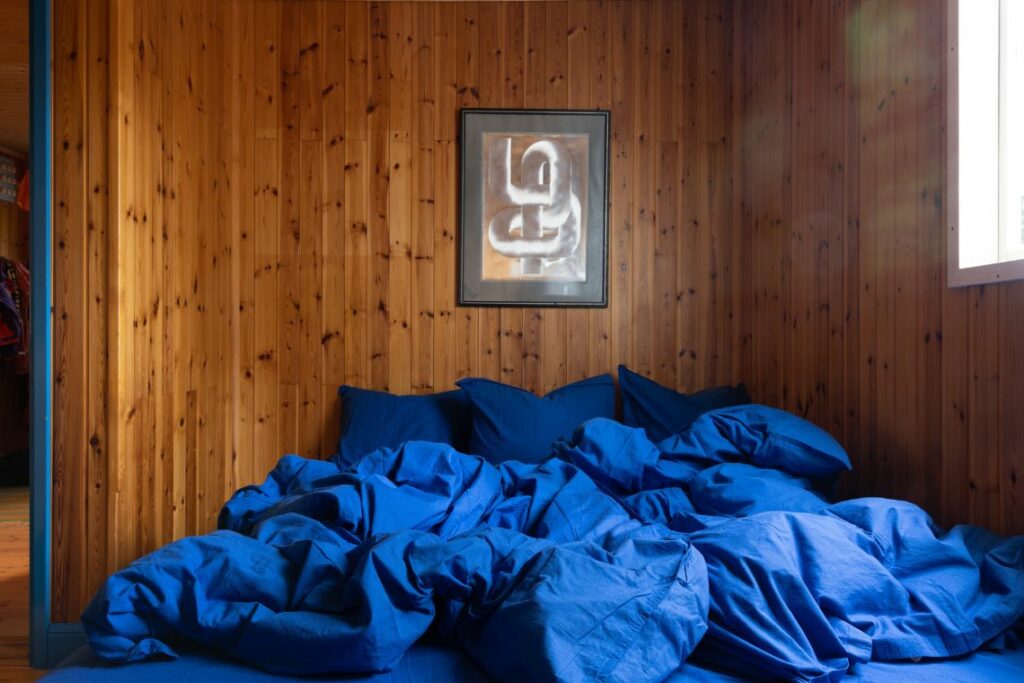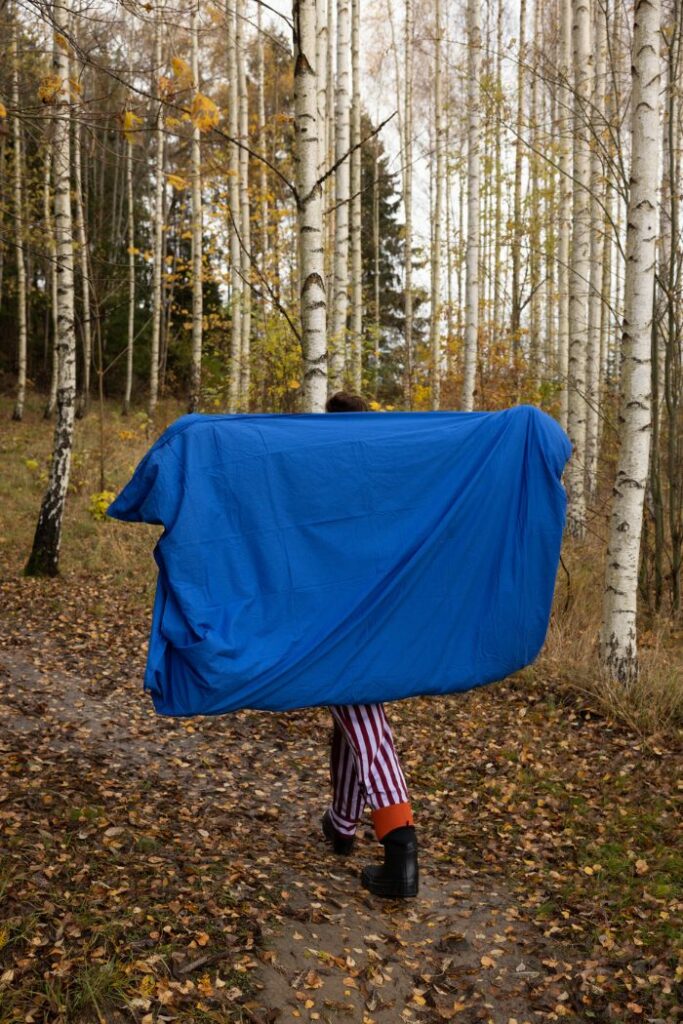 My dos and don'ts when making the bed: I've always been picky with my linen, quality, and colors. I want them to color match and be really comfy. I never wash with a softener and always on 40 degrees. Or did you mean making the bed in the morning? I just toss them around, they are very cute.
Also, we just have to ask. What's going on over at Maggie by Kakan HQ? Are any new products in the making?: Yes! We just launched three new products, a BHA toner, a niacinamide serum, and a vitamin C oil. I am thrilled, it takes forever to do these products, and when they finally are on my skin, I'm so excited and happy. The next step is to focus on active body products.
Find all Kakans skin care products at maggiebykakan.se, and don't miss her and Brita Zackaris Podcast Ofult Hemma. We love it!
Text by Josephine Blix
Photo by Mikael Lundblad
Shop the look