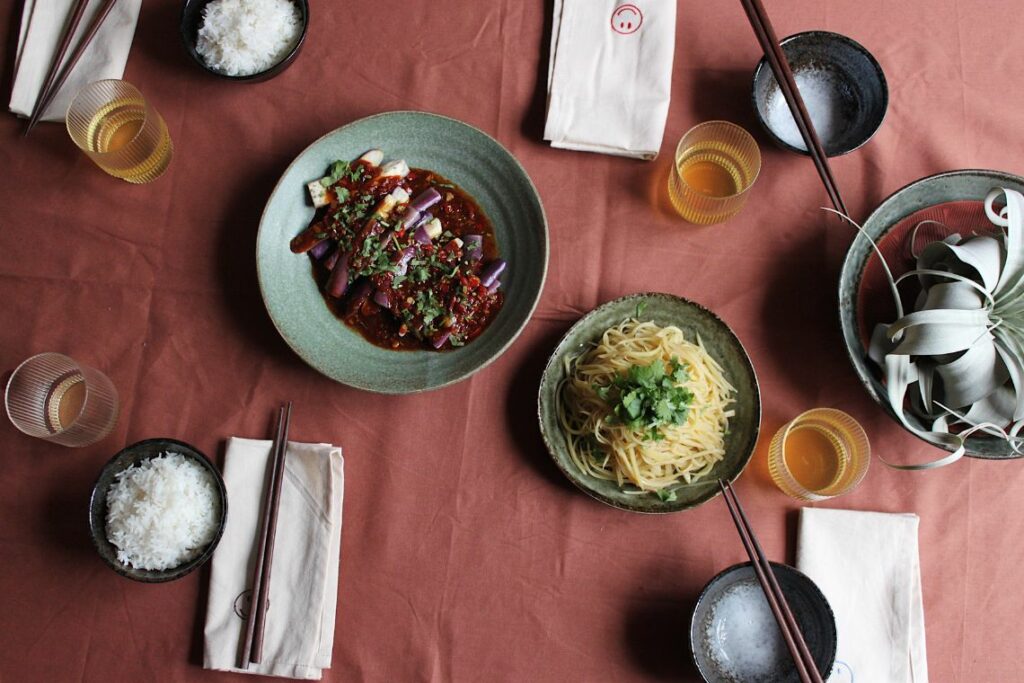 Food creator and cookbook author Jimmy Guo loves to host spontaneous dinners for self-invited friends. Expect nothing less than a vibrant spread of Asian dishes served family style, and don't worry about your outfit. Jimmy will eventually dress you up in crazy stuff from his wardrobe. Cause who doesn't love a fashion show?
Ps. Don't miss Jimmy's fantastic cookbook that is a part of "bokrean" right now.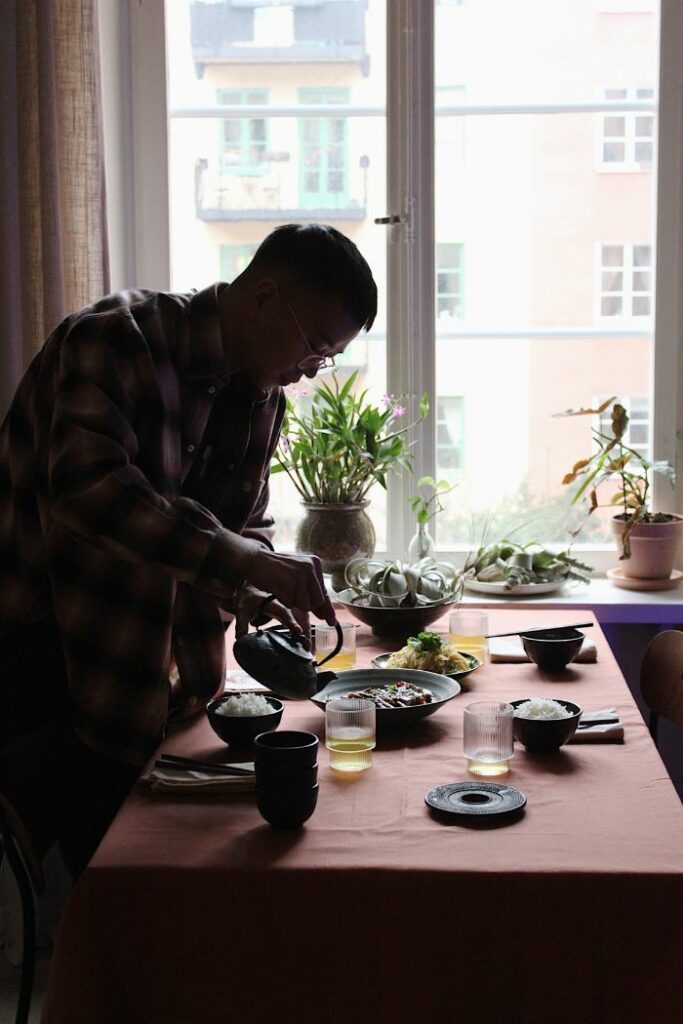 What's the occasion?
More than often, I host very spontaneous dinners for friends who invite themselves. I love making others feel at home in my home.
Who's attending?
Close friends and new acquaintances who have the audacity to invite themselves. The dinner nights include at least one wild card.
Evening starts at:
7 PM and onwards.
What is served?
I love making a meal out of things I need to get rid of. At the end of the week, I often have leftover produce from work, and I get immense satisfaction from saving food from being wasted. But it's almost always a colorful and vibrant spread of Asian dishes served family style. This time I made a steamed eggplant in sweet and sour chili sauce with a stir-fried potato dish on the side.
(Note: Find links to both recipes on Jimmy's instagram here: eggplant and potato.)
What do you drink?
Thankfully, these mentioned friends have excellent taste in wine, so they always bring nice things. I'm not a particularly big wine drinker, but I do enjoy rieslings, aromatic grapes like muscat, orange wines, and juicy reds served cold.
What soundtrack sets the mood?
I usually begin in the 70s with Fleetwood Mac, move through the 80s with Madonna, then 90s pop and end up dancing to 00s Eurodance.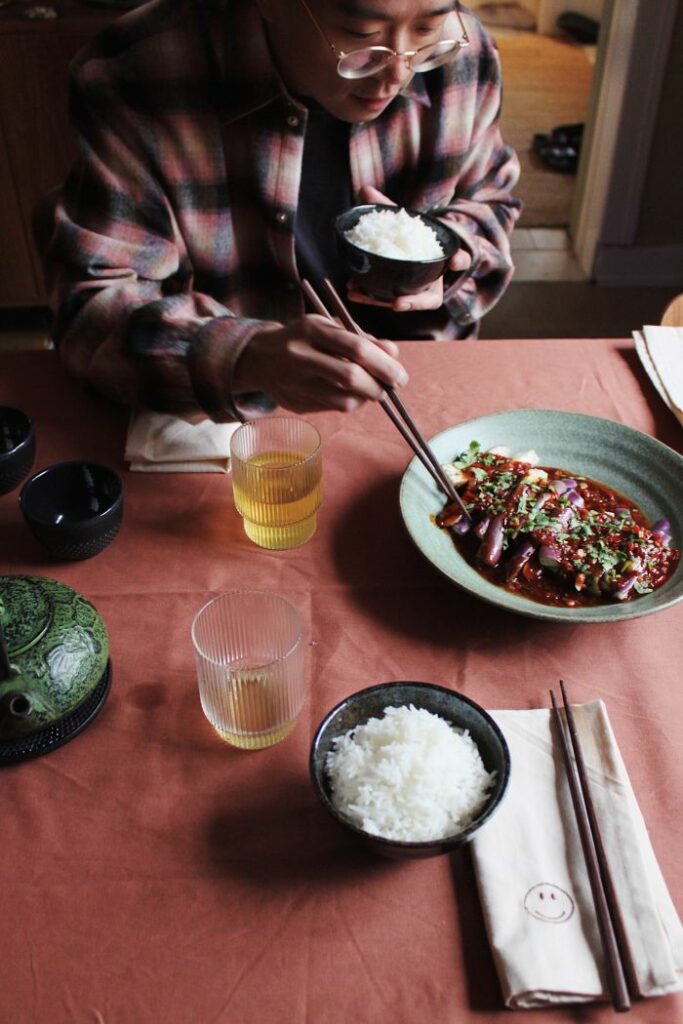 What plates do you use?
I mix and match depending on the mood and food. A bit of Japanese wabi-sabi, kitschy Chinese, and very minimal plates that allow the food to pop.
What glass do you use?
Ferm Living's ripple glasses. I never tire of their simple beauty. Wine glasses need to be easily replaceable as they inevitably break.
What cutlery do you use?
I don't particularly like the ones I have, but I can't get around to replacing them. If not chopsticks, I prefer using cutlery with a bit of heft and weight to them.
What flowers (or other eyecatchers) do you have on the table?
Cut flowers bring me so much joy; I love treating myself to them. However, I'm definitely quite a snob about what kinds of flowers I like. I love the seasonal kinds the most. In spring, cymbidiums, poppies, and parrot tulips. In summer: sweet peas and peonies. In autumn, dahlias. In winter, I put my air plants on a plate and call it a centerpiece. However, please don't bring any roses to my house.
Evening ends at:
If I already know how it will end, is it really a fun night?
How would your guests describe you as a host?
I try to be attentive, welcoming, and generous.
Any secret party tricks to share?
Music quizzes are foolproof fun. Plus, I love dressing guests up in crazy stuff from my wardrobe. Who doesn't love a fashion show?
Images by Ida Lauga
Shop the look