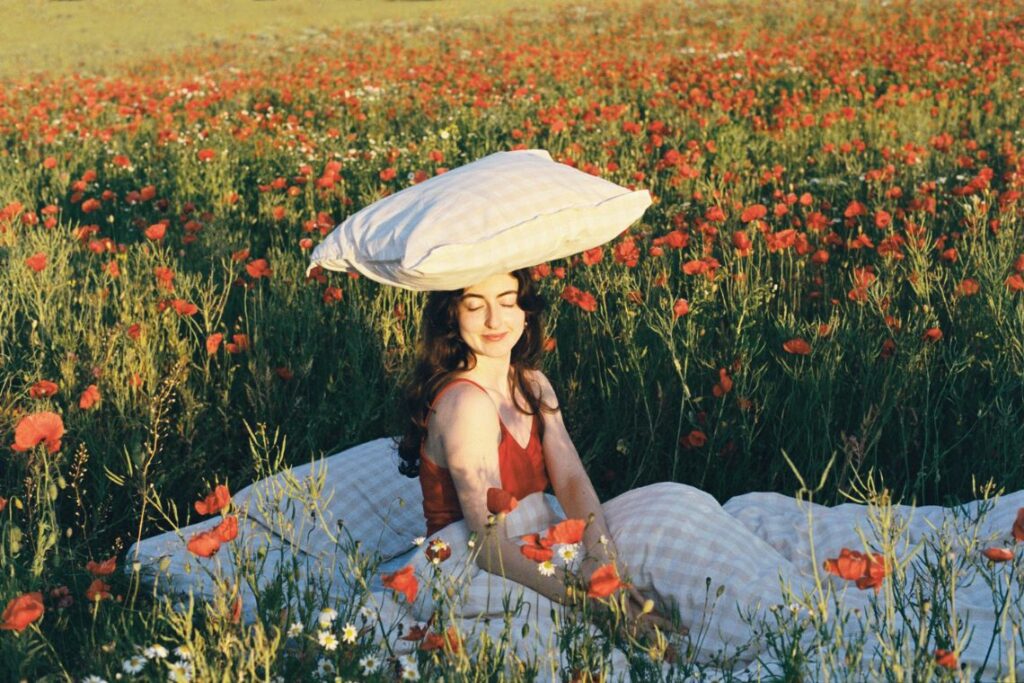 Stockholm-based photographer Hanna Gustafsson packed her bags with Midnatt beauties and headed to her favorite island – Gotland.
The result of her stay is the romantic project Daydream: A late summer island story. In the pictures, we follow Hanna's friend Gabriella during some late summer days on the island. Having a picnic on rocky beaches, climbing magnificent rauks, eating wild strawberries among Viper's bugloss, and napping in a sea of poppies. A true daydream!
As a reality check, we had a quick chat with the woman behind the lens!
Why did you choose Midnatt to be a part of your project?
I had a vision of how beautifully Midnatt would fit into the landscape of Gotland amidst rugged rauks, lush sheep pastures, and rocky beaches. And who wouldn't want to sleep in a sea of poppies?
What inspired you to this poetic vibe?
Nature is my greatest inspiration when I create. Photography is perhaps my way of writing poetry, visual poetry. My pictures reflect what I see, a part of my world. Although, of course, I see more than just flower meadows and glistening seas.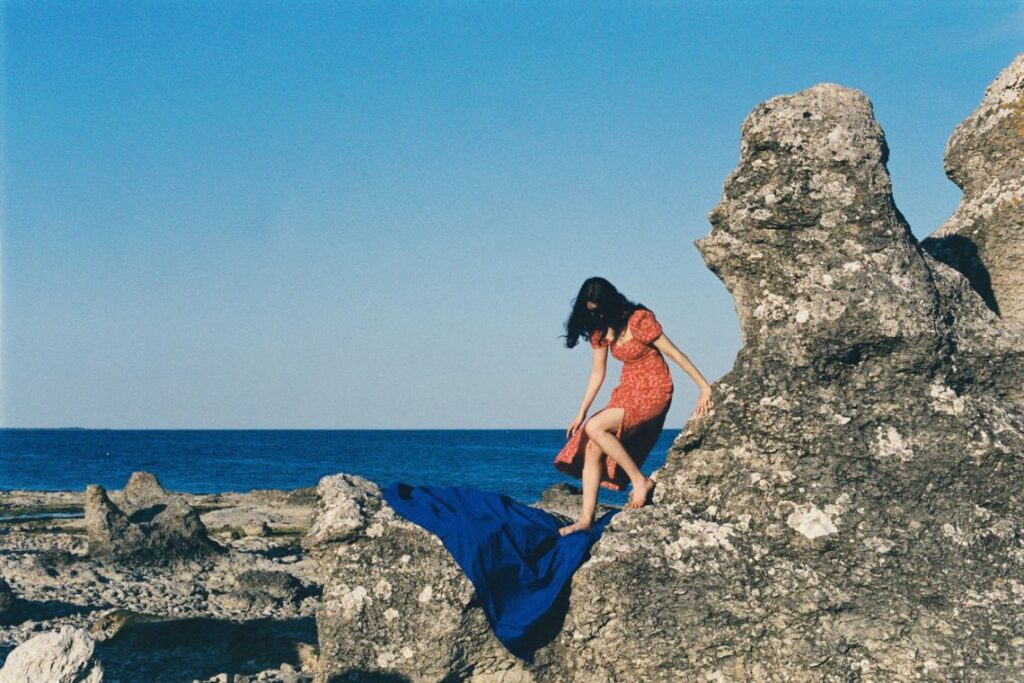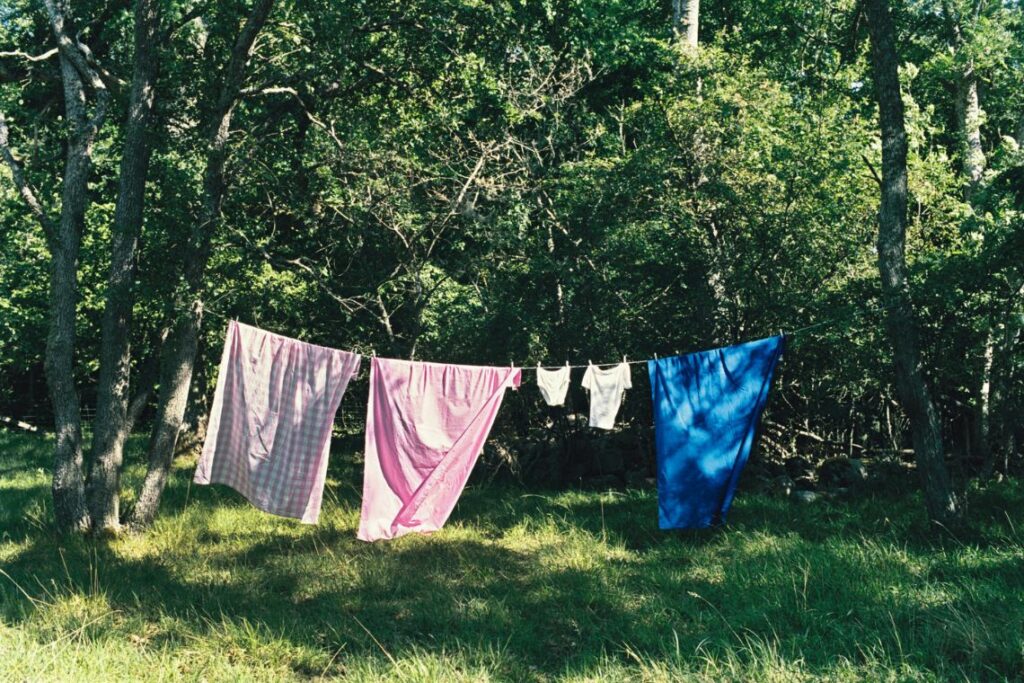 Why do you shoot analog?
I love the imperfection in analog images – where a mistake, like a light leak or something slightly blurry, can lead to the perfect picture in my eyes. It makes it even more beautiful. I also love having only 36 prints per roll, which makes me think before I capture the shot, rather than taking 1000 pictures and hoping one turns out good. It makes me more present when I shoot. Plus, I enjoy the anticipation of waiting for the image to develop. In a world accustomed to instant gratification, there's a charm in waiting and longing to see the result.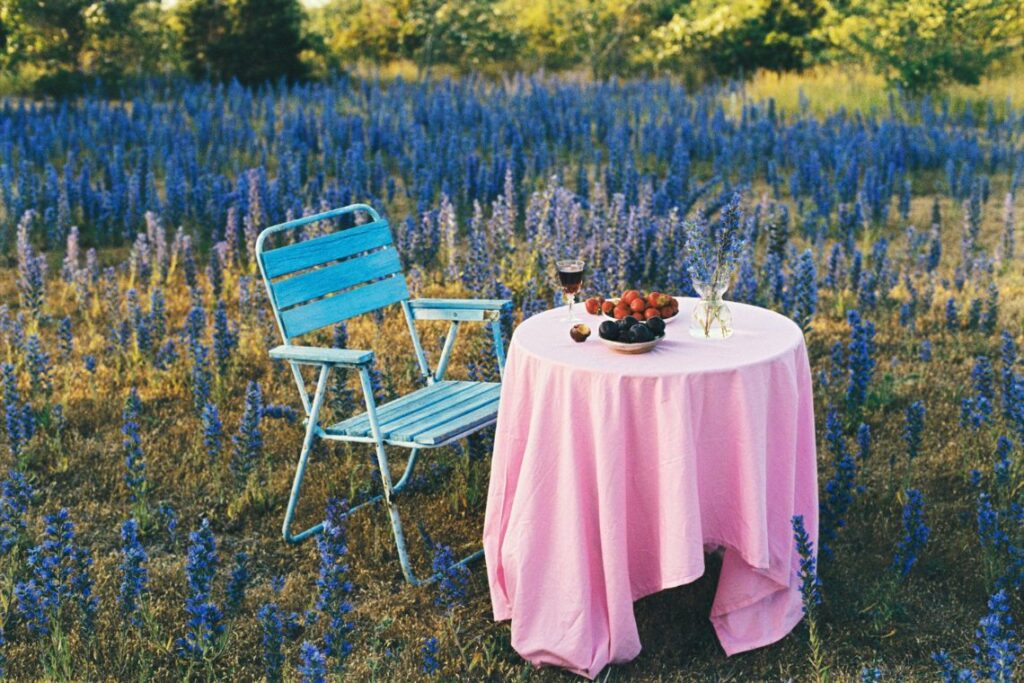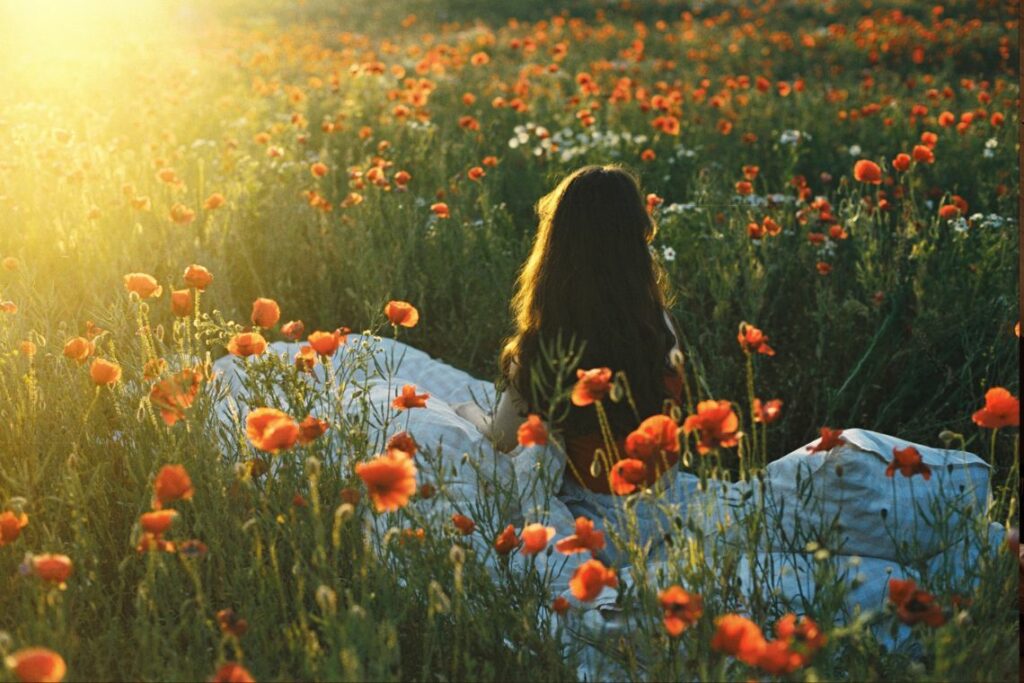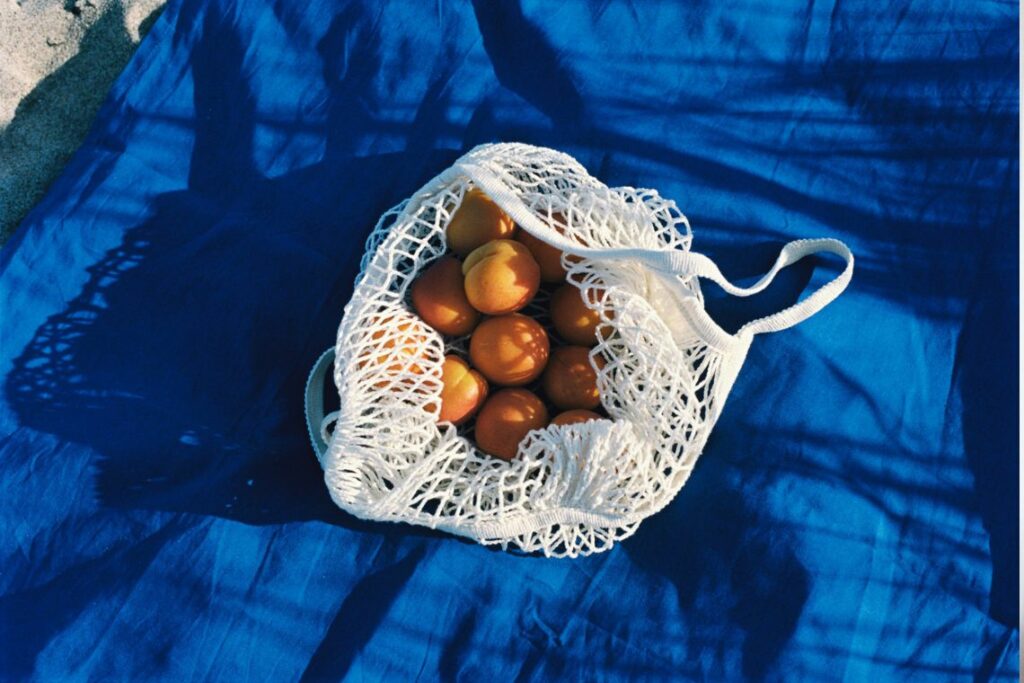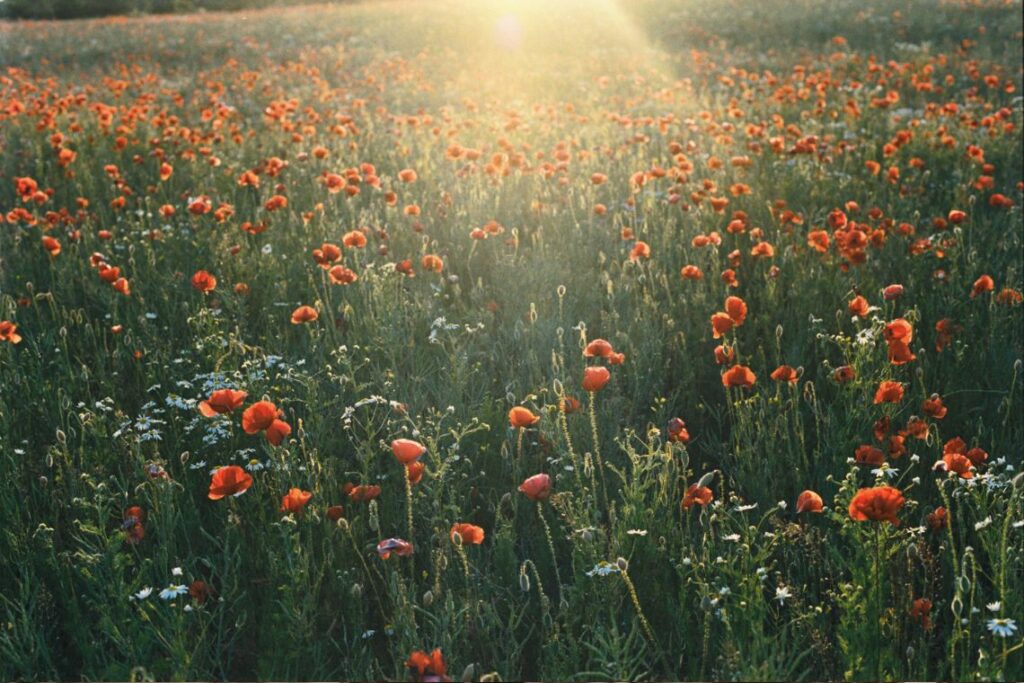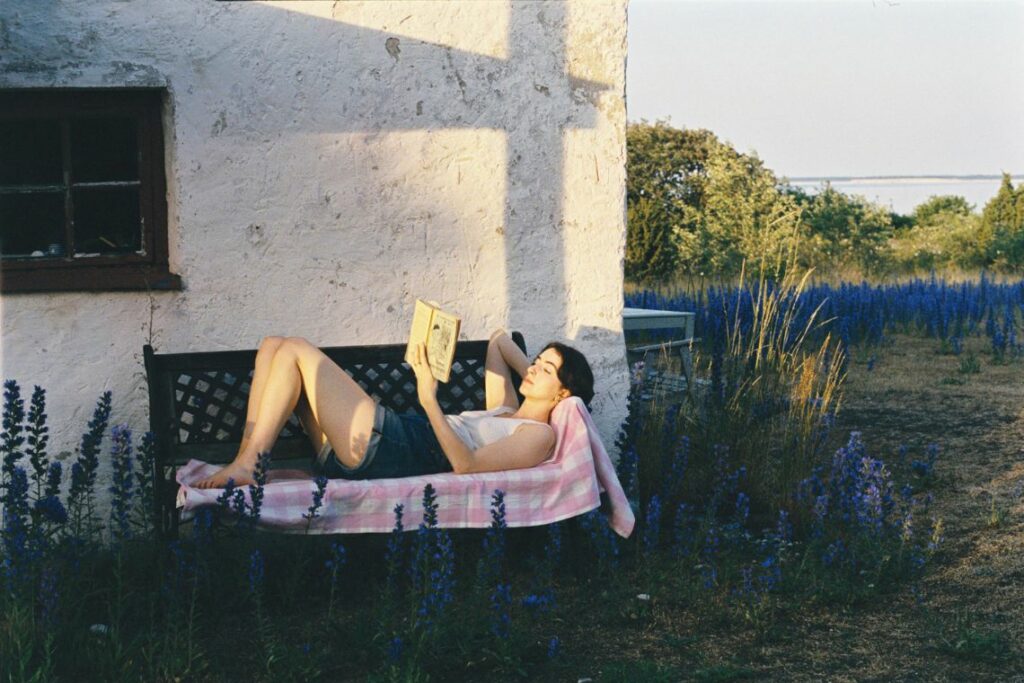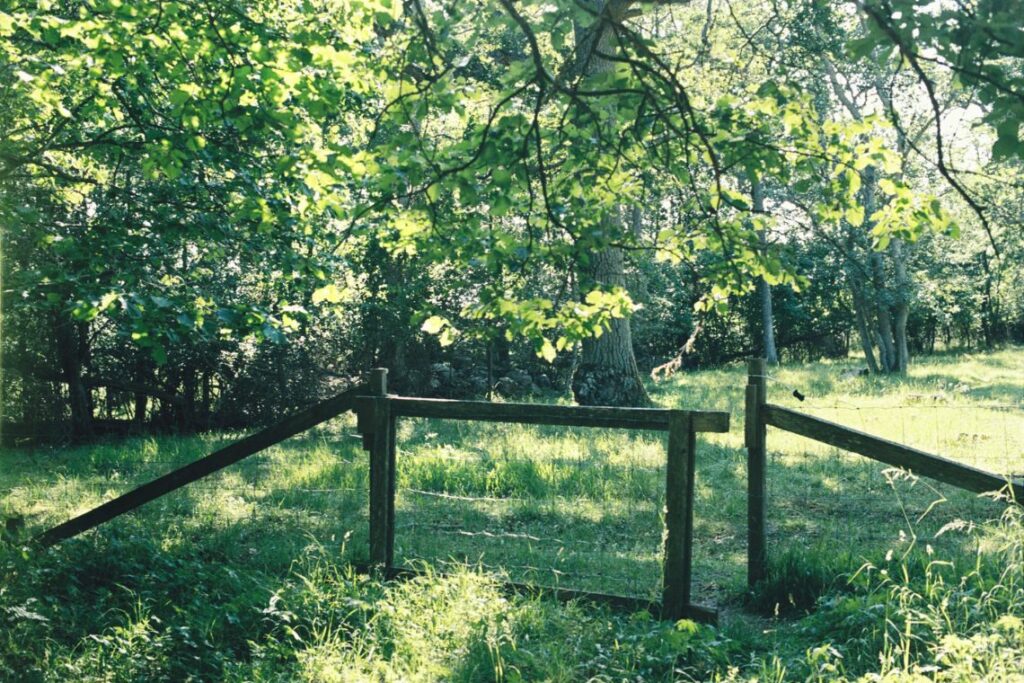 Images by Hanna Gustafsson
Text by Josephine Blix
Shop the look