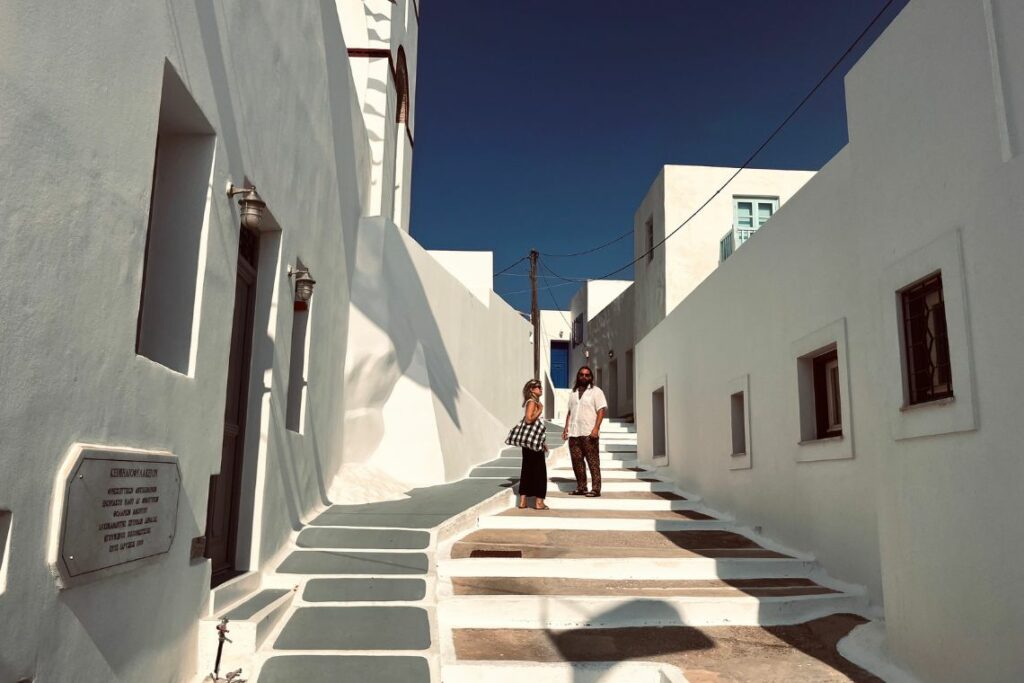 You are in for a treat when our favorite foodies, Sturehof chef Micis and lifestyle Journalist Clara Öhrn, are serving mussels with fennel and Ouzo on their home away from home island in Aegan Sea.
We spend our summers on a small Greek island, called Amorgós far away in the Aegean Sea. The mountains, the sea and the wonderful Cycladic architecture has brought me and my family back every summer for almost 30 years.
We love the traditional rustic food – stews, casseroles and pies are typical for the Greek cuisine. But you can also find seafood dishes that are far from rustic – with nice acidity, herbs, and flavorful veggies.
My husband Micis, who works as a chef, has recreated one of our favorite dishes: mussels with fennel, dill, lemon and a splash of ouzo. The ouzo might sound a bit strange, but it brings out a really nice flavor and adds some heat.
This is the perfect dish for a late lunch in the shade on a summer afternoon. It is hearty and elegant at the same time, and a nice take on mussels as you usually eat them. It is best served with freshly baked bread to dip in the delicious sauce – or why not try them with crispy French fries.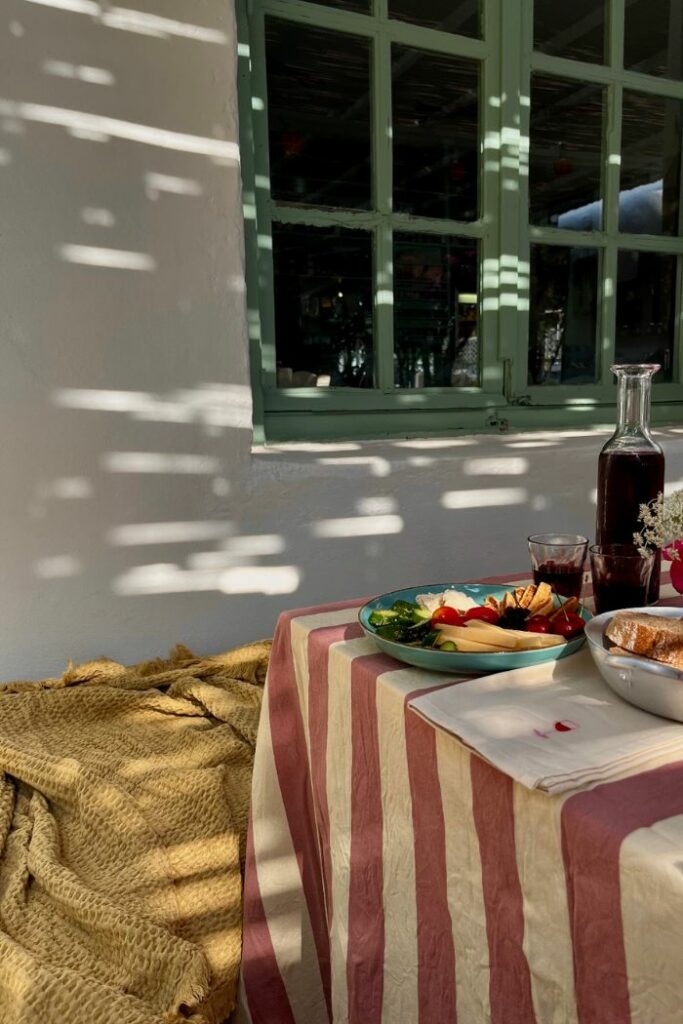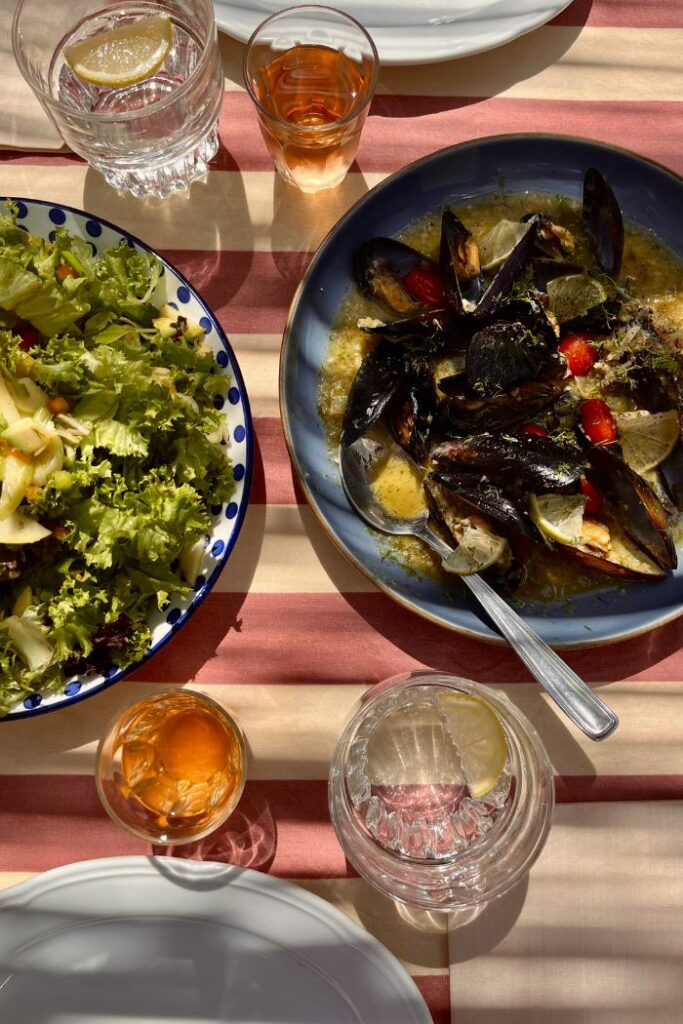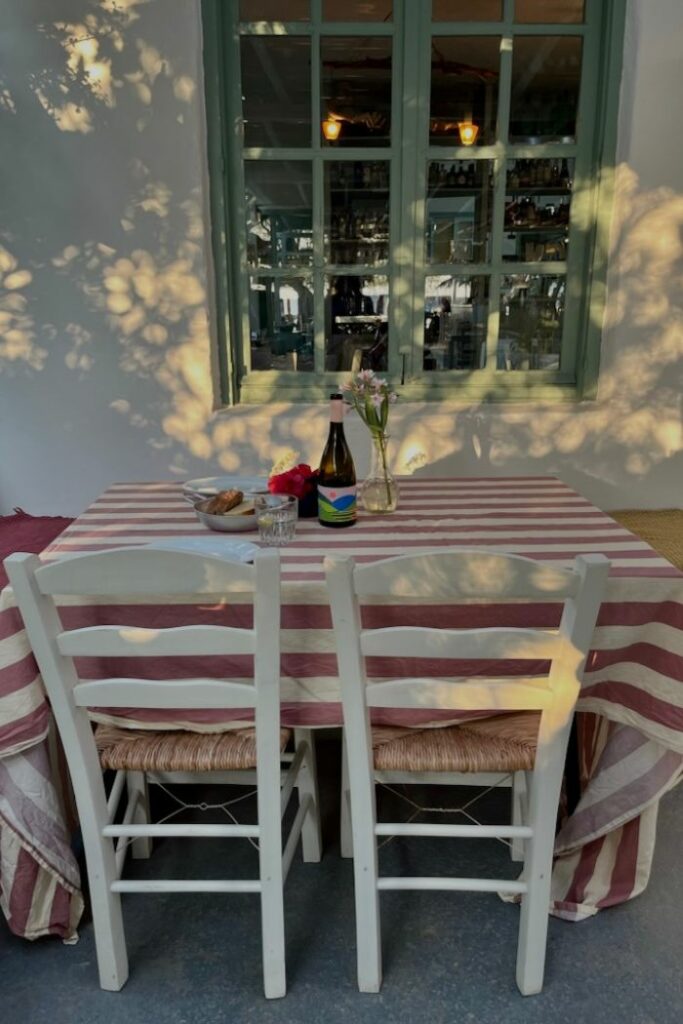 Greek mussels with fennel and dill
This recipe serves 2-4 people. Double up on the mussels if you want it as a main course for more than two. And don't forget to taste as you cook. 
Ingredients:
1 net of mussels or vongole
2 shallots or other sweet onion
3 garlic cloves
1 fennel
2 lemons – juice from one, one to wedge
1 cup white wine
1 big splash of ouzo (you can replace it with pastis or even some chili for heat)
A handful of ripe cherry tomatoes
Finely chopped dill
Olive oil
Freshly cracked black pepper
Big pinch of salt
Method:
1. Clean the mussels.
2. Chop the onions, garlic and fennel roughly the same size. Sauté until soft in 0,5-1 deciliter of olive oil. Add salt and pepper.
3. Add white wine and a splash of ouzo. Bring to a boil then add your mussels.
4. Steam mussels for 30 seconds under a lid. Give them a good shake until all are open.
5. Add the rest of the ingredients and let sit for one minute off the heat.
6. Serve right away and don't bother any closed mussels.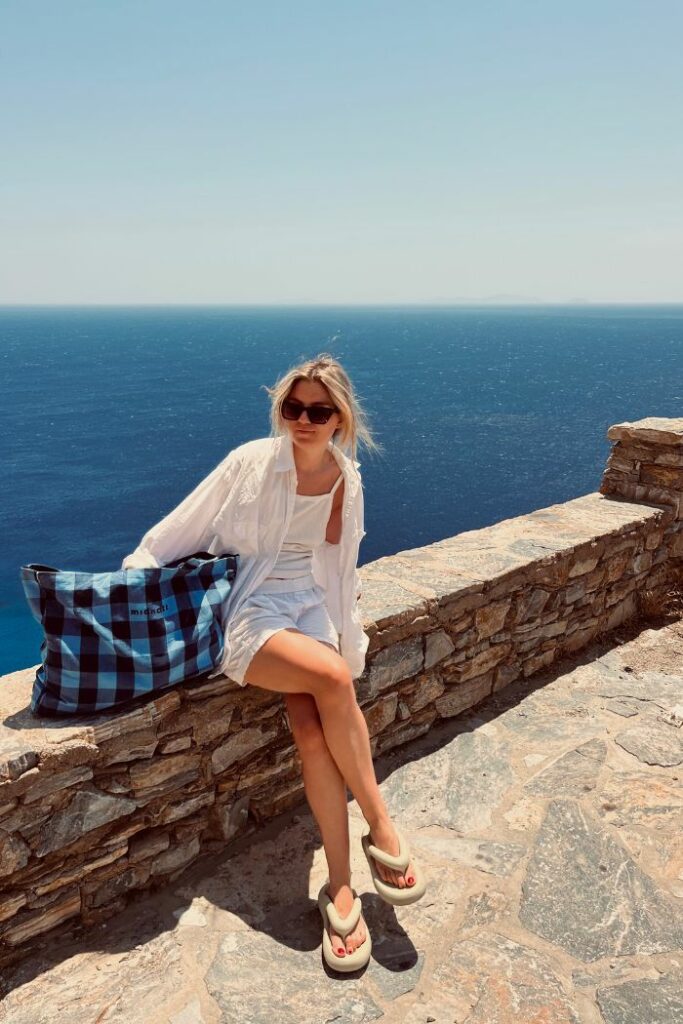 Images and text by Clara Öhrn
Shop the look