Description
This Hassel flat sheet is extra large and fits several mattresses. It measures 260×260 cm and is suited for 180-210 cm wide beds.
This is a GOTS-certified product made in 100 percent GOTS-certified organic cotton.
Hassel is a beautiful beige-brown pastel. A soothing color that you will never get tired of. 
We recommend low-temperature washing, at 40 degrees, and hang drying since it's better for both the color and the fabric's fibers and the environment. Read more about our care instructions here.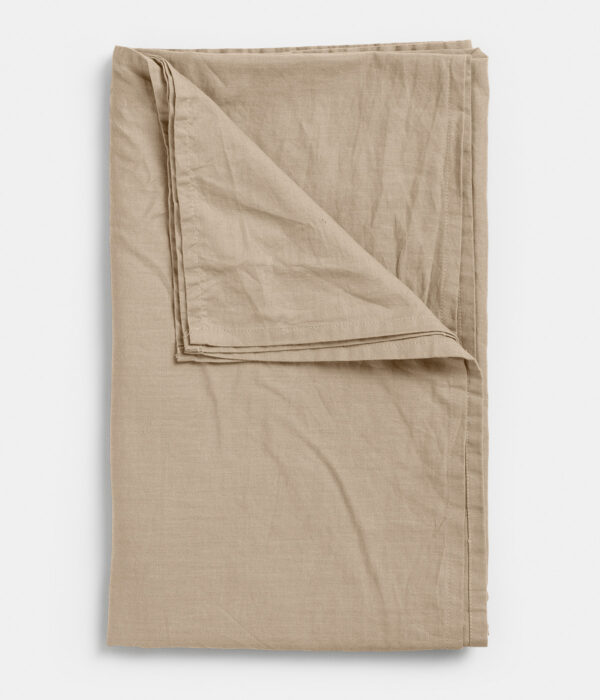 Flat sheet 260x260 cm Hassel
65,00

EUR