Description
This yellow flat sheet is extra big and fits several mattresses. It measures 260×260 cm and is suited for 180-210 cm wide beds.
The sheet is made in 100 percent organic cotton and has a stonewashed plain weave that gives a soft and crispy feeling.
We recommend low-temperature washing, at 40 degrees, and hang drying since it's better for both the color and the fabric's fibers and the environment. Read more about our care instructions here.
Sorbetto is Midnatt's sunniest color drop. The nuance is the perfect light yellow – think of ice-cold lemon sorbet (hence the name). When we developed the color, we wanted something softer and brighter than yellow, but richer than vanilla.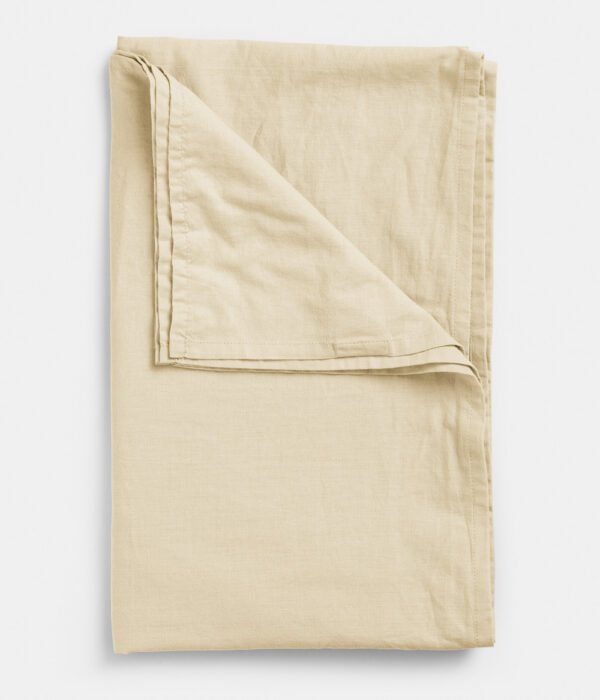 Flat sheet 260x260 cm Sorbetto
65,00

EUR