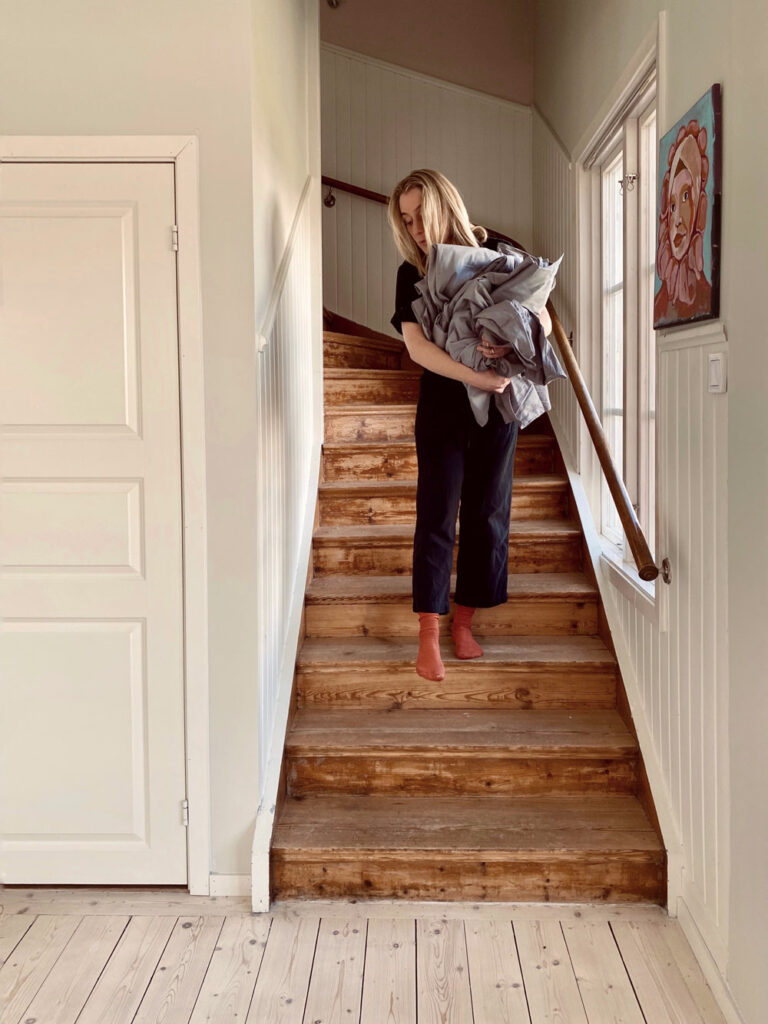 Peculiar circumstances call for peculiar measures. In the name of social distancing, we excluded our original photo team from our home visits and equipped ourselves with charged phones and selfie sticks instead.
Award winning Art director and Midnatt's very own graphic designer, Josefin Tolstoy, is letting her iPhone catch everyday life between smooth light, ongoing art projects and the cracking stairs of her new hundred-year-old house.
Cool down
I love to sleep surrounded by cool colors, and I think that London goes really well with the wall color. I didn't really have the time to make a choice of color for our bedroom, so we just painted it the same color as the rest of the house.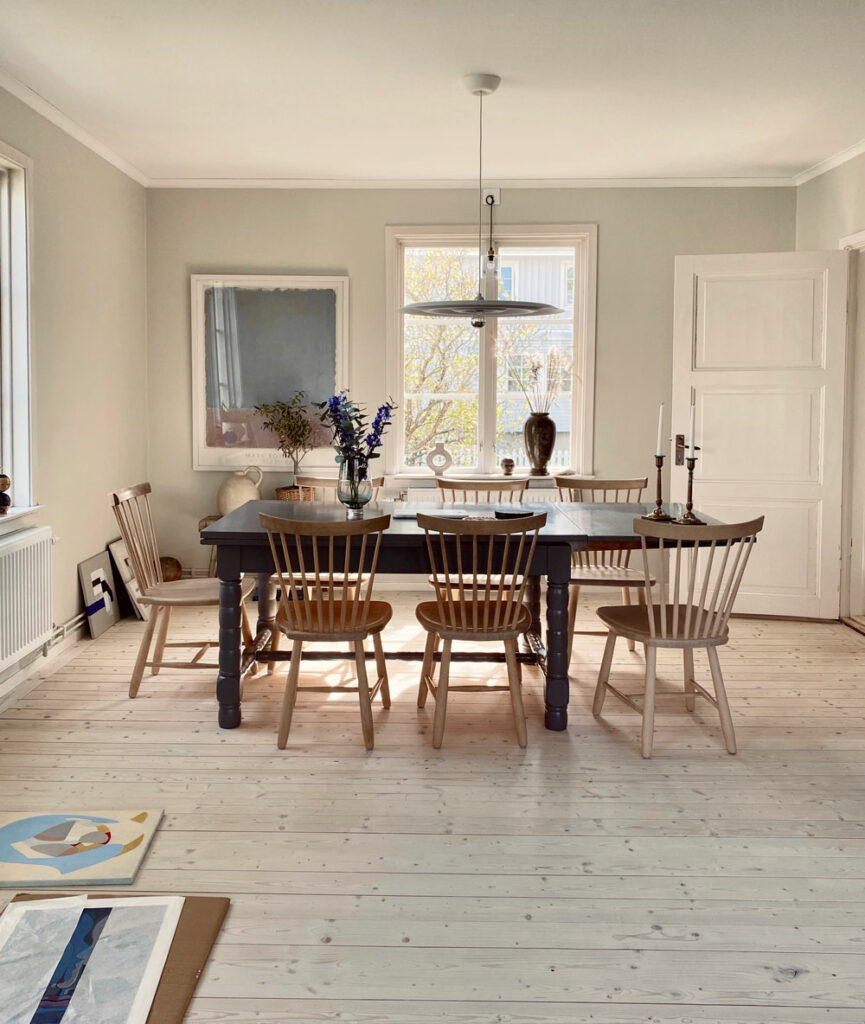 A new home
This room has such a nice light in it that made me feel at home at once. When we bought the house there was a wall and a door where the big opening now is. The last house we built our self, it was very much open space and modern, by architect Anders Holmberg, so this is a big difference. But what I love with both houses is the light and open space that we created.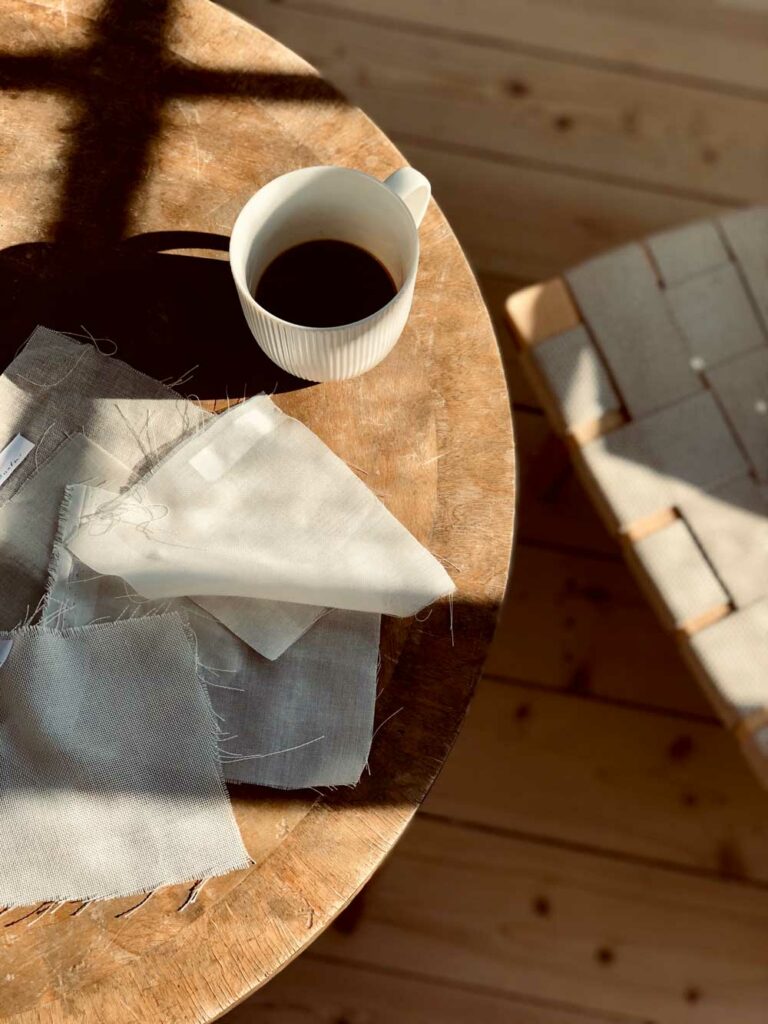 Let the light in
We need some curtains for our new house, I am currently looking at these lovely fabric tests from Mimou. Wanting something light and sheer that will stop people from looking in but still let the light in. When I am on the lookout for this kind of things I try not to follow trends, but rather make a choice that I can live with for a long time.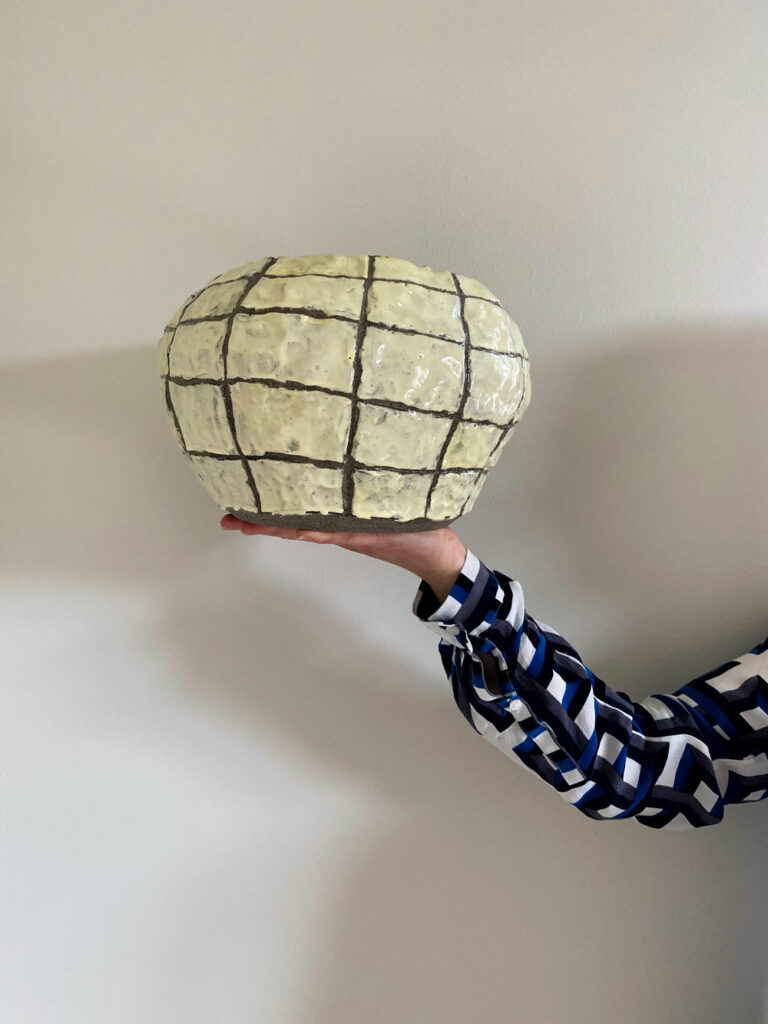 My latest crush…
…is this ceramic pot from ceramic artist Lisa Hartwig Ericson, @leceramics. I love that it's not perfect in its lines and just looking at it makes me feel alive. That's great art!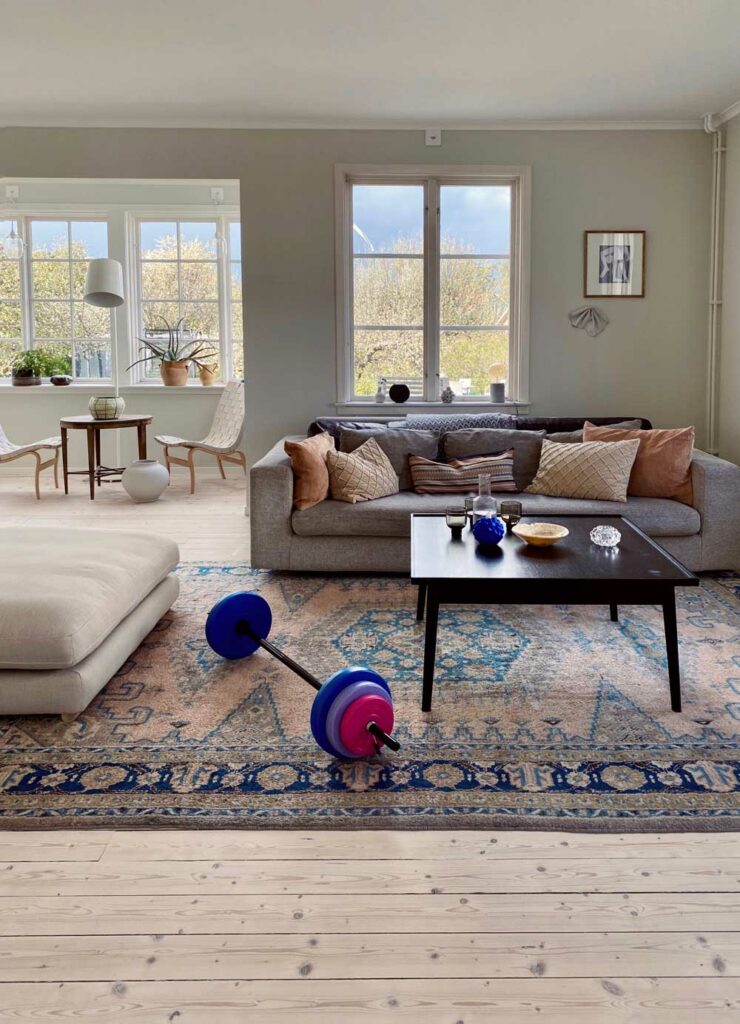 Dumbbell deco
I usually go to the gym every now and then, but not now obviously, so, therefore, these dumbbells decorates our living room.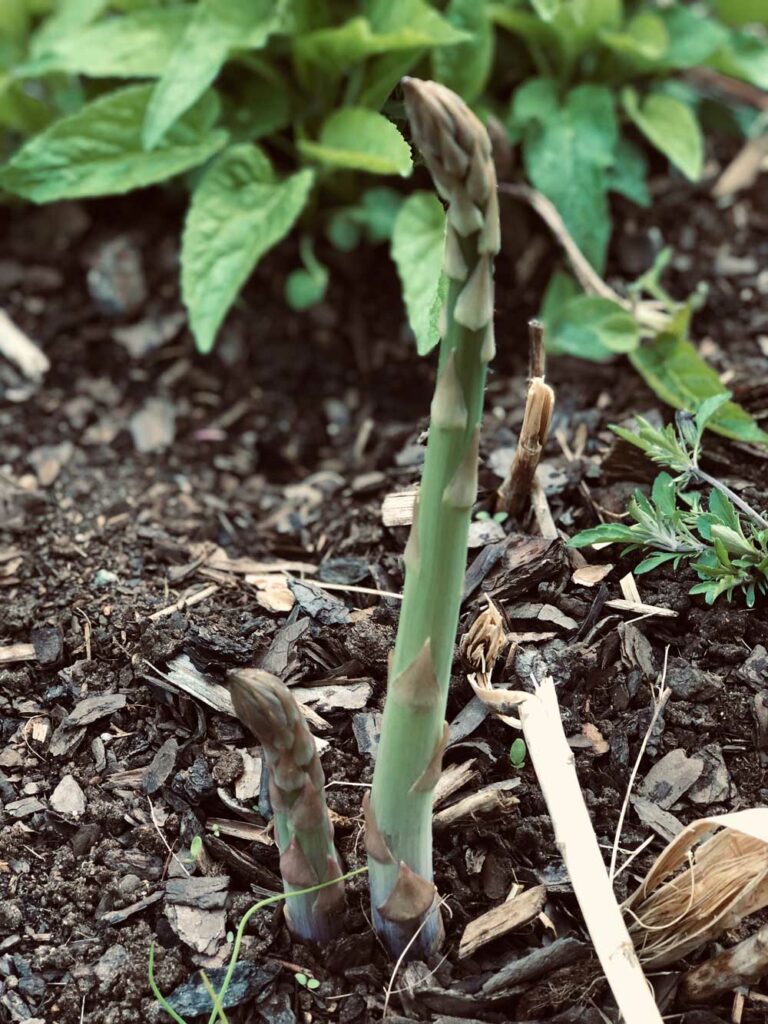 Asparagus babies
We moved into this house about two months ago, it's really exciting to see what now is popping up in the garden. I sometimes find it hard to tell a weed from a plant but was SO happy when these darlings crawled out from the dirt. Asparagus, I am going to treat them as my babies forever.
Back on track
I am so happy that I finally found my way back to painting. The last months have been filled with packing and unpacking boxes as we moved house, so I am extra grateful that I am now back on track and also that I have a small studio room in the basement where I can be free to explore and create without being in someone's way.
Wandering paintings
As I paint in the basement, where the light is not too good I bring my paintings upstairs to look at them. Some times they will just remain there, and I will be moving them around the house until I figure out the next step.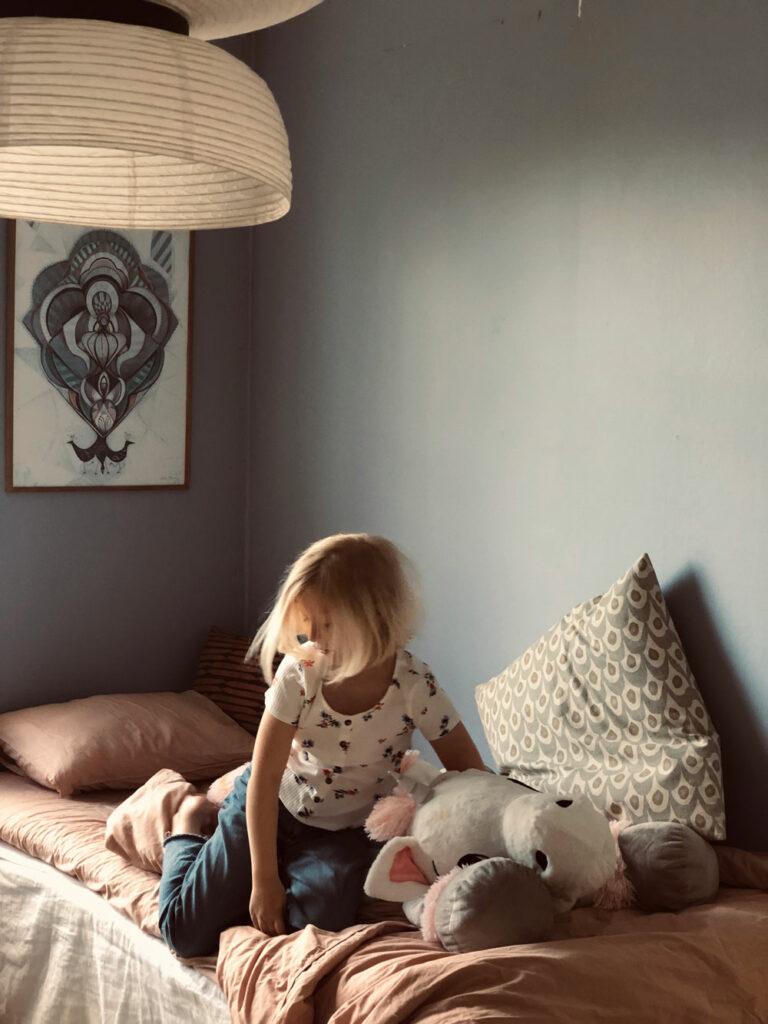 Unicorn wishes
When Vanya turned 8 she wanted one thing only, a GIANT unicorn. It's always so hard to get her presents, as she always asks for strange things like a stone, a flower, "that grandma teaches me how to take care of a dog" etc. Therefore, when she finally asked for something we could buy, we couldn't resist.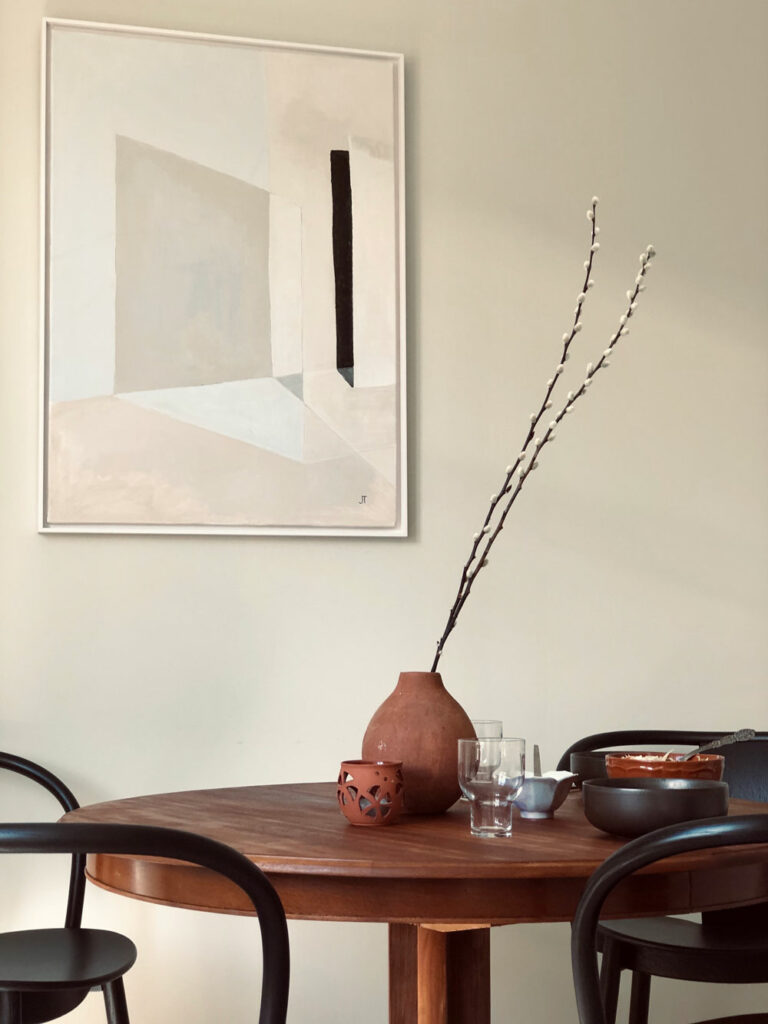 Table 2.0
This teak table has really been a stay-at-home project. We bought it second hand, pealed the shiny lacquer of (which took forever), and then painted it with two layers of ultra matt hard wax. So happy with the result.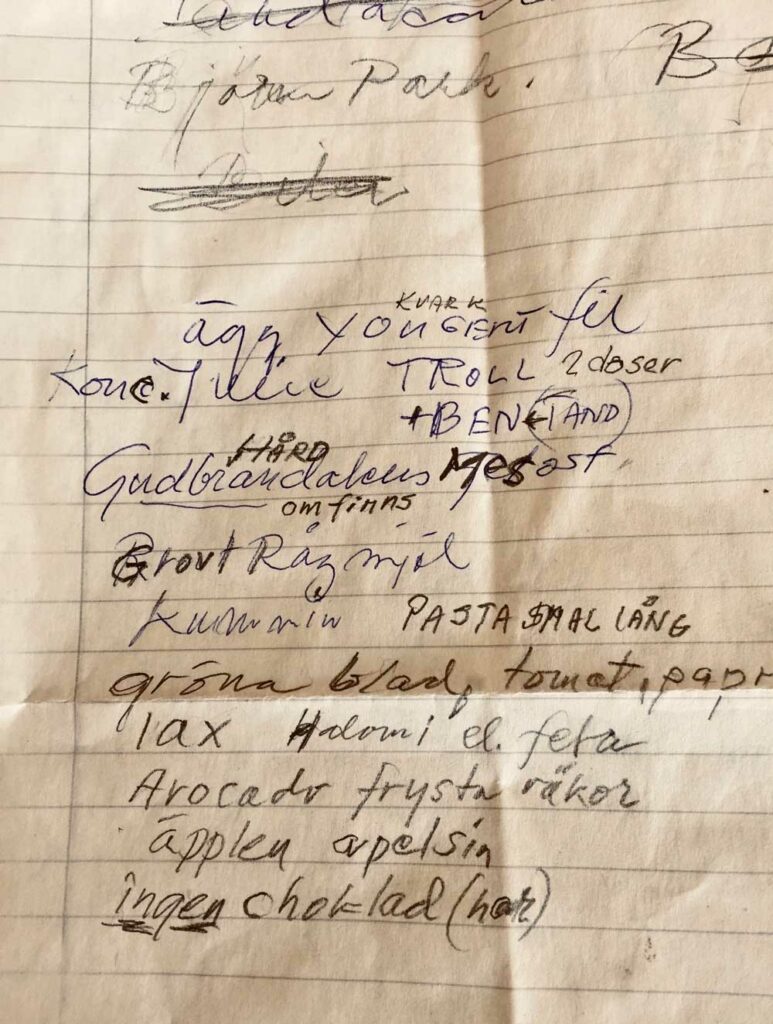 Shopping for mum
The hardest thing for me, as for so many other people right now, is that I can't spend time with my mum. It breaks my heart as we are very close. But I get to do her shopping, she sends me photographs of what she needs and I do home delivery. As I feel she needs something to cheer her up I always by chocolate… but this note said: "No chocolate!" so I guess she has quite a stock now.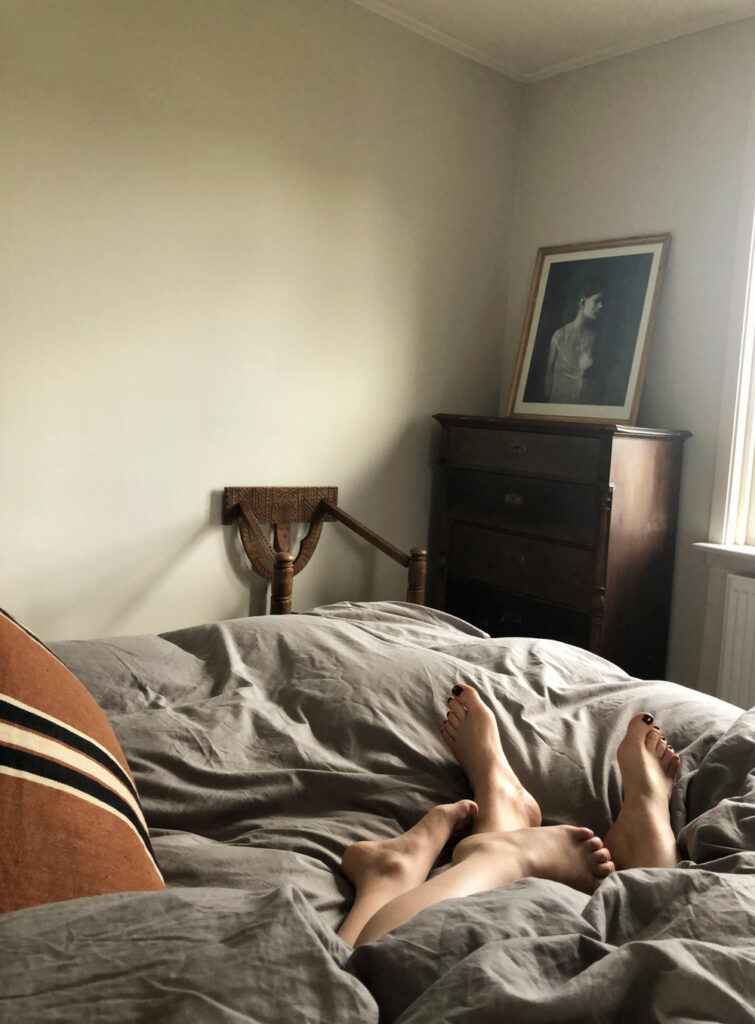 Sleeping in…
… it's mine and Vanya's, 8, favorite thing. So nice to crawl up together knowing that it is ok to stay in bed for a bit longer.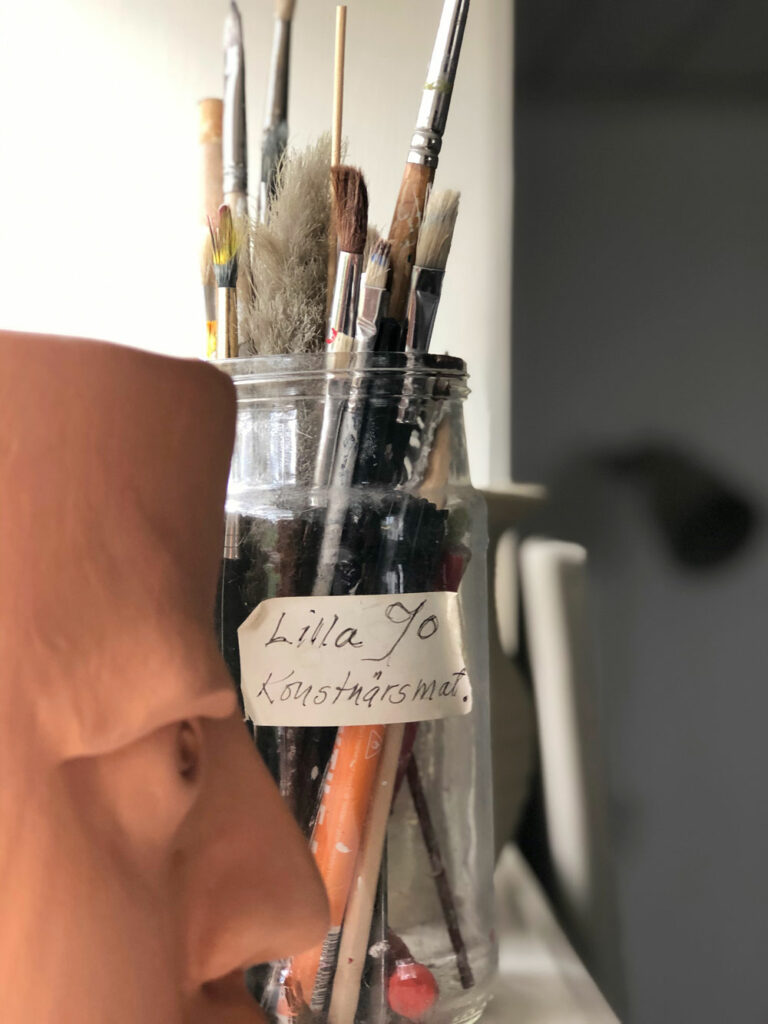 Special brushes
This jar with the text "Jo's art material" still holds some brushes from my childhood. My mum's creativity has always been a great inspiration to me.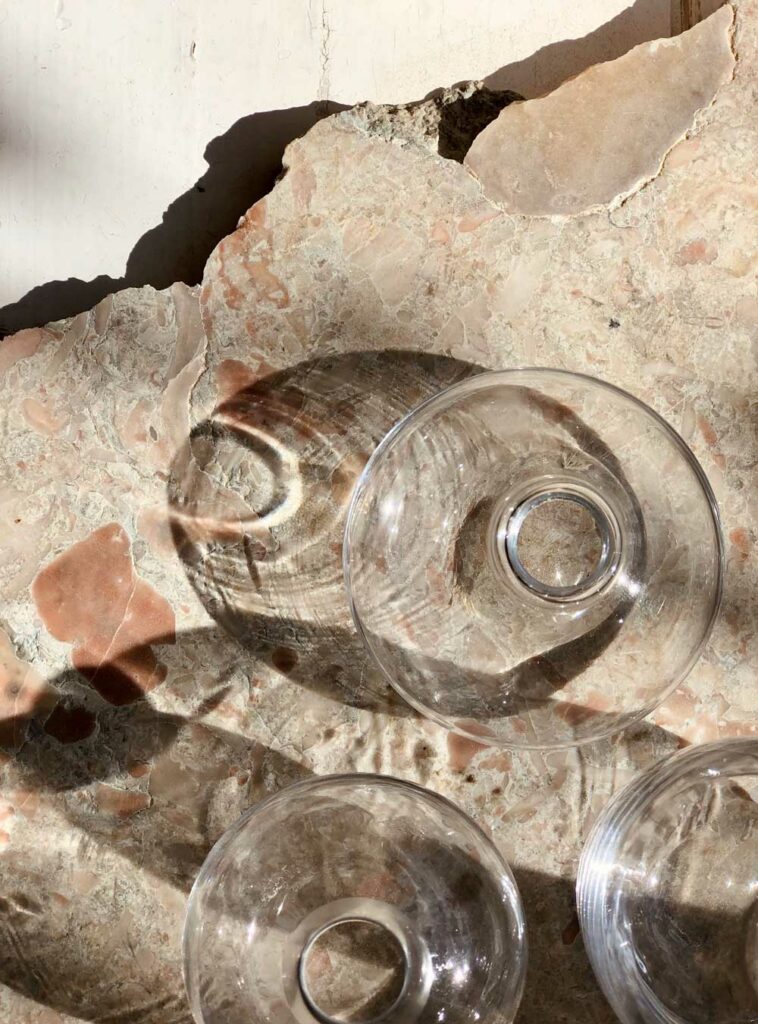 Shine on
The light in this window is just so warm and beautiful, I love the shadows it makes.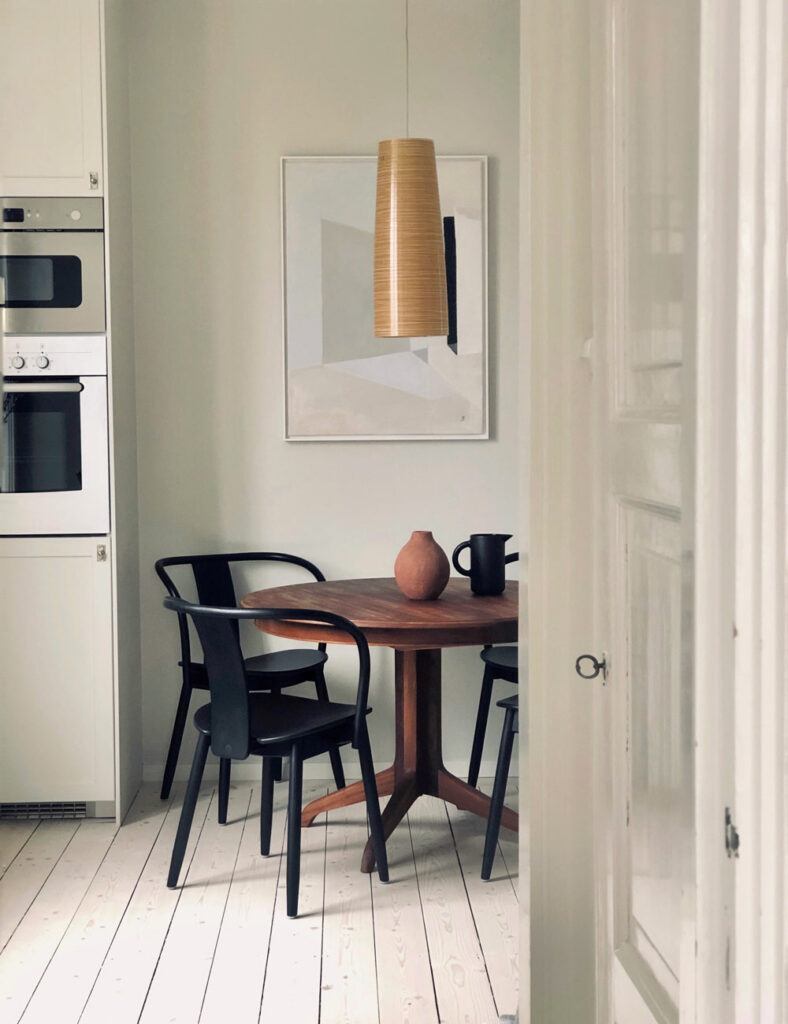 Finding the midpoint
Finally! This lamp from Foscarini is one of the first things I and my husband bought when we moved in together (now about 15 years ago!). It has such a warm light to it, like a small campfire. It took about one hour to agree where the middle over the table was, so this was not an easy job.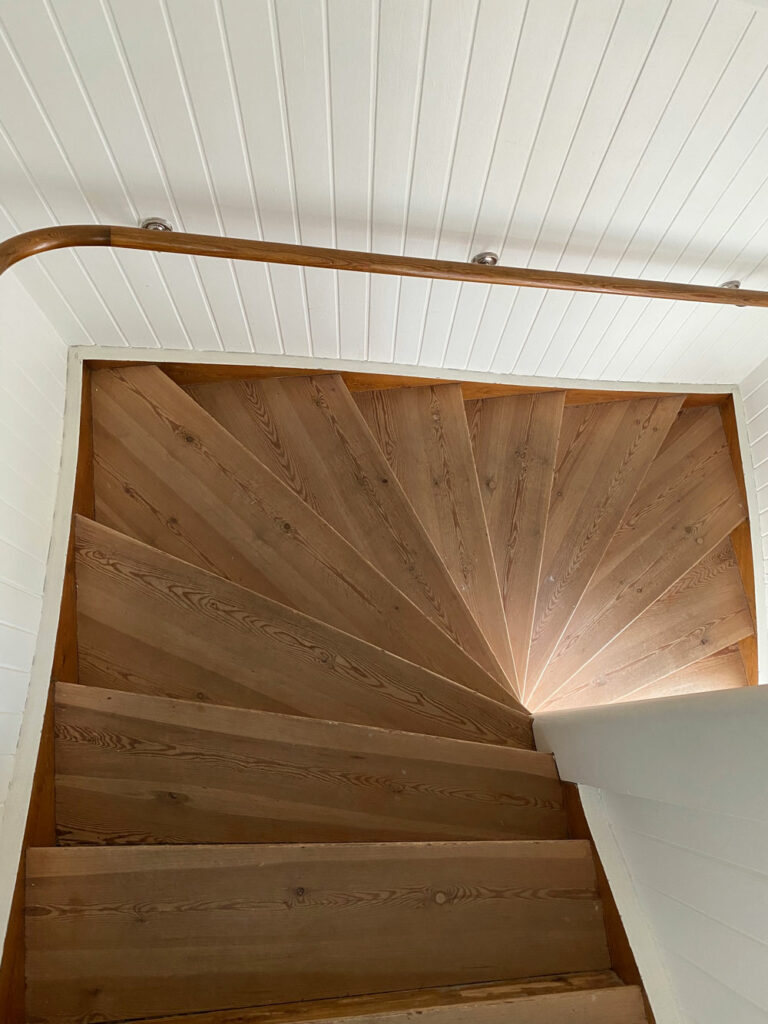 Words and images by Josefin Tolstoy
Shop the look