Description
The napkins come in sets of four. They are 40×40 cm and can be combined with our matching tablecloths.
This Midnatt product is GOTS-certified and made in 100 % organic cotton.
Bertel is a gingham pattern in terracotta and apricot, it's a mix of our colors Terra and Soda. The size of the checks are 4×4 cm.
Wash at max 60 degrees. Read more about our care instructions here.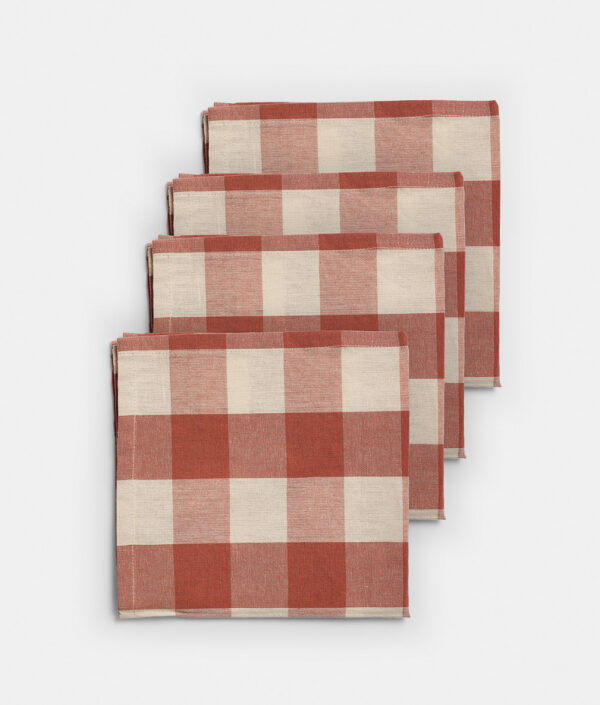 Napkin 4 pcs Bertel
40,00

EUR