Kids flat sheet 90×150 cm Pitaya
25,00EUR
Flat sheet in 100 percent organic cotton. Perfect for cots, cribs and strollers.
Description
With our bedding collection for the small ones, Midnatt Mini, you can match the children's bedding with your own.
This flat sheet for kids is versatile and measures 90×150 cm and is suitable for everything from tiny cots and strollers to toddler cribs depending on how much of the fabric you tuck under the mattress.
All our kids bedding is made in 100 percent organic cotton.
Pitaya is a deep cerise with a touch of cassis. Our new pink is as bold as exotic red pitaya yet delicate as a creamy aquarelle crayon. This rich pink exclamation mark will brighten up any room. And as with all Midnatt colors, it's a complex tone with many expressions.
We recommend low-temperature washing, at 40 degrees, and hang drying since it's better for both the color and the fabric's fibers and the environment. Read more about our care instructions here.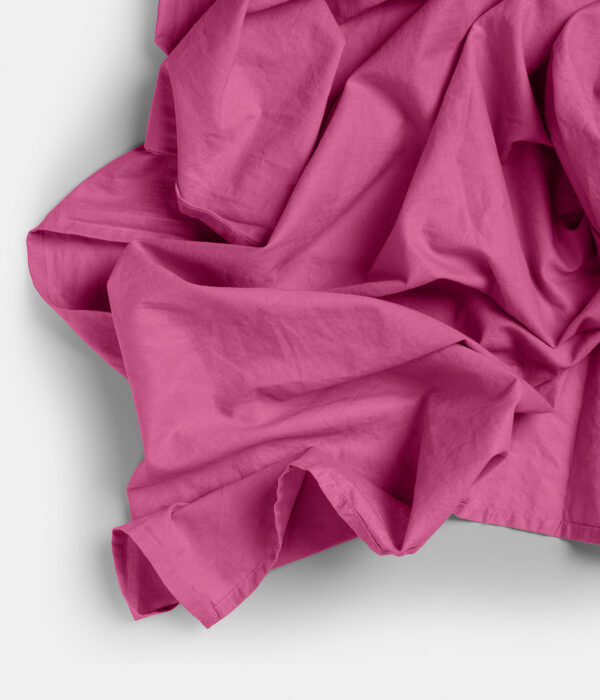 Kids flat sheet 90x150 cm Pitaya
25,00

EUR