Flat sheet 260×260 cm Cortado
65,00EUR
Flat sheet in 100 percent organic cotton.
Description
This brown flat sheet is extra big and fits several mattresses. It measures 260×260 cm and is suited for 180-210 cm wide beds.
The sheet is GOTS-certified and made in 100 percent organic cotton. It has a stonewashed plain weave that gives a soft and crispy feeling.
Freshly brewed and piping hot! Cortado is our new rich brown color. A tribute to the first cup of the day, preferably in a newly awakened but already messy coffee bar next to the Mediterranean Sea. Cortado is also an elegant addition to our color universe. Incredible to combine with Hassel and Dromedary. But the brave one mixes it with Siesta!
We recommend low-temperature washing, at 40 degrees, and hang drying since it's better for both the color and the fabric's fibers and the environment. Read more about our care instructions here.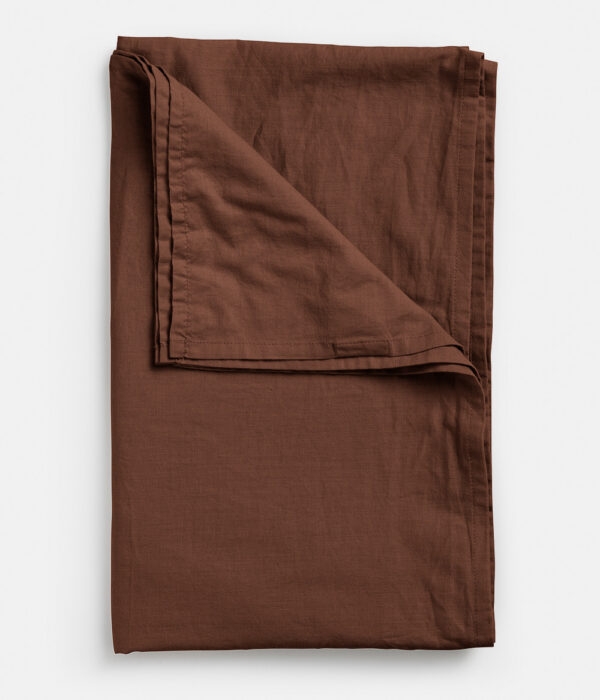 Flat sheet 260x260 cm Cortado
65,00

EUR