Description
We made a tote bag! We loved this fabric so much that we wanted to carry it around all day. Our tote bag is big enough for the beach or grocery shopping. It has a small inner pocket for your wallet and phone and a discrete embroidered Midnatt logo. The size of the bags are 55×40 cm, and they are available in three color schemes.
The black and white checkered patterned fabric is made of recycled cotton yarn produced by waste products from the Indian textile industry.
We recommend low-temperature washing, at 40 degrees, and hang drying since it's better for both the color and the fabric's fibers and the environment. Read more about our care instructions here.
3 for 2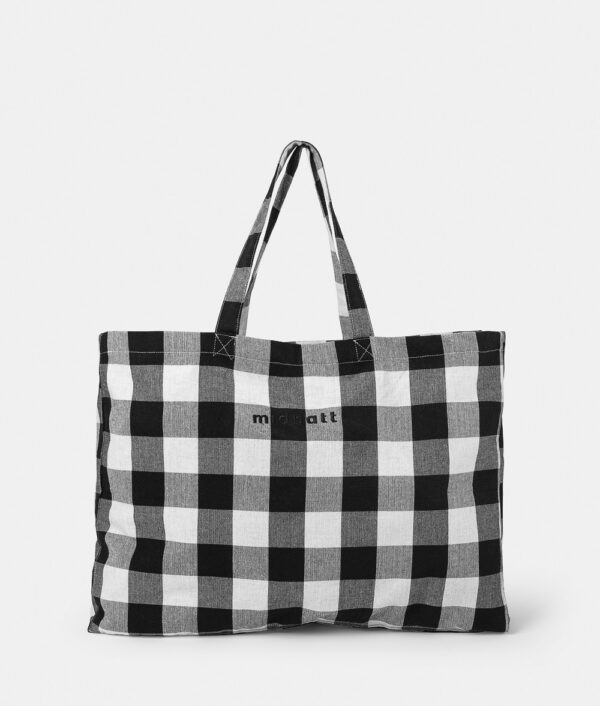 Tote bag checked b/w
35,00

EUR