Description
The napkins come in sets of four. They are available in several of sizes and can be combined with our runners and tablecloths sets.
Like all our products, our tabletop collection is made in 100 % organic cotton.
As the name suggests, Terra combines terracotta with a perfect fusion of loveable earthy tones. This warm brownish shade with a hint of red makes the ideal complement to the Midnatt color universe.
Wash at max 60 degrees. Read more about our care instructions here.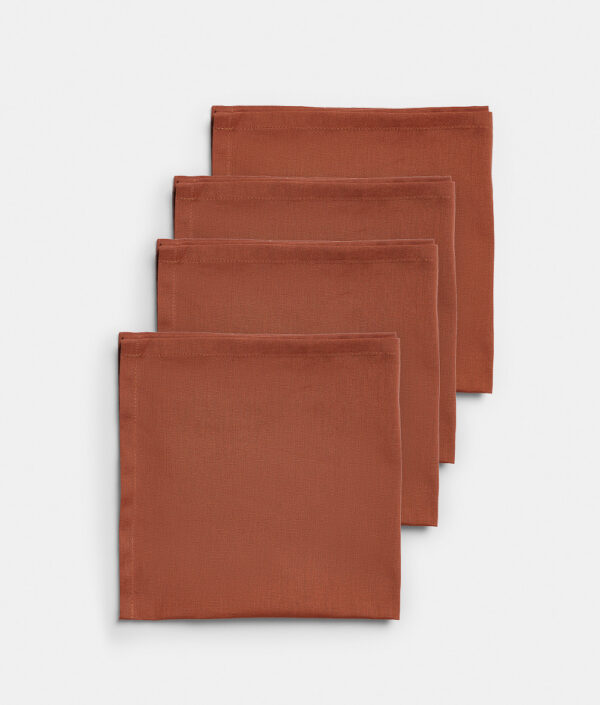 Napkin 4 pcs Terra
40,00

EUR