Pillow cover Check Blue 50×60 cm (1 pcs)
20,00EUR
One pillow case in 100 percent organic cotton.
Description
A unique patchwork pillow case, made from leftover fabric.
We took the opportunity to create this pretty pillow case out of excess fabric from the production of our bedding in the colors Lake and Siesta. Each one of them will have a unique look as the leftover pieces vary in size and shape.
The pillow case has one side with a checkered patchwork of Siesta and Lake, and a back using only Siesta fabric. It is 50×60 cm in size and like the rest of our pillow cases, it has an opening on one side. If you like this one – we might make more from leftovers in other colors. You can sleep on it or use it as a decoration pillow when you make the bed; it's all up to you!
This pillowcase is made of 100 percent organic cotton.
Siesta is a bright cobalt blue, Lake is a crispy clear blue, and they are a perfect match.
We recommend low-temperature washing, at 40 degrees, and hang drying since it's better for both the color and the fabric's fibers and the environment. Read more about our care instructions here.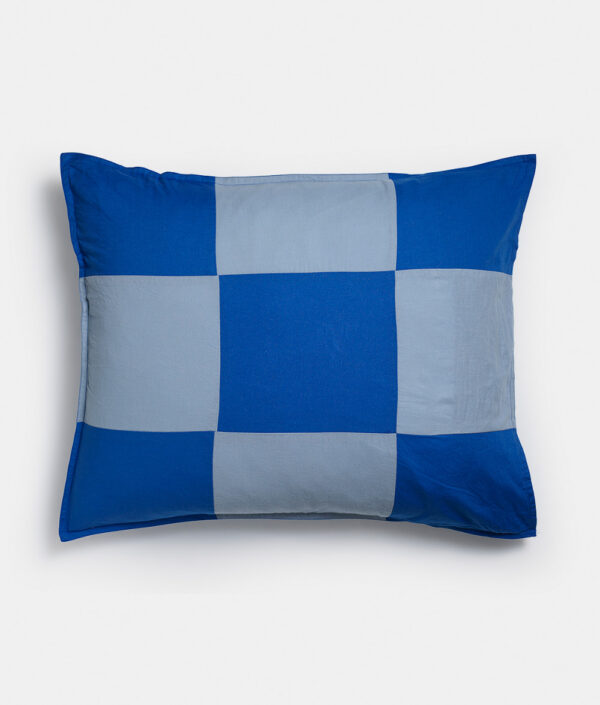 Pillow cover Check Blue 50x60 cm (1 pcs)
20,00

EUR